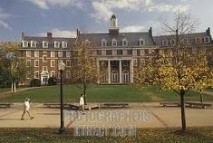 Technical Education Center Osceola (TECO) is the only adult technical center in Osceola County located at 501 Simpson Road Kissimmee, FL 34744. It is accredited by the Council on Occupational Education (COE).
TECO, as it adheres to its mission to preparing and inspiring students to realize their full potential, offers integrated academic and technical education under the areas of Business and Information Technology; Health Sciences; Industrial; Emergency Services; and Commercial Foods & Culinary.
Many of the programs offered lead to postsecondary certificates and college degrees. Certificate courses are designed to equip an individual with the necessary skills to jumpstart a career in a highly competitive industry. These trainings are kept abreast with economic indicators and current market trends.
Designed to provide learning opportunities for adults of all ages are the Adult Learning Center Osceola classes. Through this program, students can enhance their skills, finish high school or learn English. ALCO includes Adult Basic Education, Adult High School, Corporate Services Institute, English as Second Language, GED, Challenger and Online Courses.
TECO Applied Academic Lab serves as an integral academic resource support for students who need extra help in their educational pursuits. This system provides customized instructions founded on the needs of the students, as well as on the requirements of Florida's comprehensive Career Education programs.  To request information from the school, simply visit the TECO site or request information from this portal to learn more about admissions and career programs at the school.
Programs Offered
The program list below is organized by areas of study. The programs that have a link will direct you to the program's profile page where you can learn more about education requirements and career pathways.
Get more information about the programs offered by Technical Education Center – Osceola by clicking the request information to the right.
(C) Certificate or Award | (A) Associate's | (B) Bachelor's | (M) Master's Degree | (D) Doctorate (PhD,...)
Estimated Costs & Financial Aid
The average "out of pocket" cost of attendance, after any grants and scholarships are considered, is around $6,600. To calculate a more personalized cost visit the net price calculator. The figures listed below are for informational purposes only and do not represent current or future tuition, fees, and expenses.
Financial Aid Details
The table below breaks down the types of financial aid, the percent of students receiving aid, and average amount of aid per student per year.
| | Percent of Students | Average Amount |
| --- | --- | --- |
| Any Financial Aid | 74% | - |
| Receiving Grants & Scholarships | 74% | $5,300 |
Admissions, Academics, & Student Services
Student Services
To help students and alumni, Technical Education Center – Osceola may provide services to students like:
Remedial courses
Career path counseling
Helping students find work after graduation
Other Technical Colleges Nearby
The list of nearby schools has been selected by researching which schools offer similar programs to Technical Education Center – Osceola.