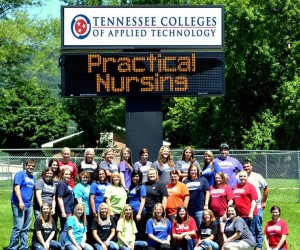 Formerly called the Tennessee College of Applied Technology in Jacksboro, TTC-Jacksboro first opened in 1967 and was accredited by the Council for Occupational Education after its foundation. The training programs offered in the school is a mix of academic study and practical experience to ensure that the students are competent as soon as they enter employment. TTC-Jacksboro is not only a simple technical school but it is also affiliated with the National Technical Honor Society in 2004 for its excellence in teaching technical education by building state-of-the-art training facilities as well as hiring capable faculty members and staffs.
The programs available in TTC-Jacksboro include automotive technology, computer information technology, business systems, machine took, motorcycle technology, welding, practical nursing and business system. Aside from the fulltime programs, the school also offers evening and online classes which offers more flexibility to students and employees who are seeking retraining to improve and update their skills. The programs are designed so that students can easily proceed to a two-year program in any community college accredited by the Tennessee Board of Regent which is the main governing body of the Tennessee Technology Center System.
The tuition fee rate of TTC-Jacksboro still remains at $183 which was the tuition fee imposed by the Tennessee Board of Regent for last academic year (2012-2013). On the other hand, students who wish to transfer to other schools to pursue associate degrees or a four-year bachelor degree can take advantage of the Tennessee Transfer Pathway which allows students to apply to schools that are accredited by the Tennessee Board of Regent without worrying about their units not being credited.
Programs Offered
The program list below is organized by areas of study. The programs that have a link will direct you to the program's profile page where you can learn more about education requirements and career pathways.
Get more information about the programs offered by Tennessee College of Applied Technology – Jacksboro by clicking the request information to the right.
(C) Certificate or Award | (A) Associate's | (B) Bachelor's | (M) Master's Degree | (D) Doctorate (PhD,...)
Health and Clinical Professions
Mechanic and Repair Technology
Estimated Costs & Financial Aid
The average "out of pocket" cost of attendance, after any grants and scholarships are considered, is around $5,300. In order to calculate a more accurate and detailed cost of attendance check out their cost calculator here. The figures listed below are for informational purposes only and do not represent current or future tuition, fees, and expenses.
Financial Aid Details
The table below breaks down the types of financial aid, the percent of students receiving aid, and average amount of aid per student per year.
| | Percent of Students | Average Amount |
| --- | --- | --- |
| Any Financial Aid | 100% | - |
| Receiving Grants & Scholarships | 100% | $5,240 |
Admissions, Academics, & Student Services
Student Services
To help support students, Tennessee College of Applied Technology – Jacksboro may offer student services like:
Distance learning
Remedial instructional courses
Academic counseling for students
Work study style employment
Helping students find work after graduation
Other Technical Colleges Nearby
The list of nearby schools has been selected by researching which schools offer similar programs to Tennessee College of Applied Technology – Jacksboro.