Contact Information
General Contact
Admissions Office
Financial Aid Office
STUDENT TEACHER RATIO
10:1
FINANCIAL AID AWARD AVG.
$21,338
Average Grants + Scholarship Aid Awarded to Undergraduate Students
Percent of Full-Time Undergraduates Receiving Financial Aid
Percent of Students Paying In-State Tuition vs Out-of-State Tuition
Virtual Tour of Campus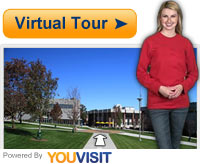 Loyola Marymount University
One Lmu Drive, Los Angeles, CA
About
Loyola Marymount University, located in Los Angeles, California, traces its origins to Catholic educational traditions dating as far back as 1548. The school in Los Angeles is the oldest such institution in southern California, having been originally established in 1865. The school was unable to remain open, though found new life as a high school which prompted new growth and interest in the establishment of a college in 1917, relocating in to its permanent home in 1929 and achieving university status in 1930. The school was joined by Marymount College originally through shared facilities in 1968, and finally through merger in 1973. The merger of the schools resulted in the blending of two Catholic educational traditions, unique among such universities. Loyola Marymount University's history of educational excellence is reflected in its dedication to working with students in order to ensure they meet their academic goals through long held academic and educational traditions dating centuries.

Academics
Loyola Marymount University offers student a number of undergraduate and graduate programs, allowing students to choose the one that best reflect their desired goals and future plans. Undergraduate programs provide students with a bachelor's degree, typically taking four years to complete through a mixture of major related courses and general education requirements. Students may also pursue minor degrees in a second area of study, allowing for the pursuit of additional interests.


Graduate programs have separate requirements for admission, including GRE or LSAT scores, the appropriate degree earned, and a separate admissions application. In addition, specific programs will have their own requirements and standards. Graduate programs are offered through one of the many schools and colleges that control individual programs.


Programs offered include:
Admissions and Financial Aid
Applicants to Loyola Marymount University are reviewed on a case by case basis, utilizing the information provided by the application, transcripts, essays and recommendations to make a determination regarding whether or not a student will be admitted. Factors such as extracurricular activities, academic achievements, volunteer work and so on are taken into consideration when reviewing the application. Students must also meet certain high school prerequisites for given programs. Once reviewed the applicant will be notified and if admitted, he or she will be supplied with information regarding transition and enrollment to the university.


Financial aid is available in the form of loans, grants, scholarships and work study programs. Students in need of financial assistance must complete and submit the Free Application for Federal Student Aid (FAFSA), the information from which will be used by the financial aid department to determine a student's financial need, aid program eligibility and monetary awards. Federal law requires the school to select random students for review. These students will be asked to provide additional financial information the ensure the FAFSA's accuracy. Financial aid must be reapplied for prior to the start of each academic year due to changing financial situations for individual student's and their families.


Athletics
The Loyola Marymount University Lions participate in intercollegiate athletics through the National Collegiate Athletic Association (NCAA) Great Western Conference. Participating students will experience a health atmosphere of competition, allowing for the development of skills and abilities, including good health, discipline, sportsmanship and teamwork. Students will also experience the camaraderie that comes with experiencing the successes and failures of pursuing a single goal with teammates. Athletic programs having varying start schedules, as such interested students should contact the athletic department to obtain tryout dates, times, schedules, and forms.


Athletic programs at Loyola Marymount University:
Baseball
Basketball
Cheerleading
Cross Country
Rowing
Golf
Sand Volleyball
Soccer
Softball
Swimming
Tennis
Track
Volleyball
Water Polo
Admission Requirements & Details
The information regarding admissions below may provide a better idea of the students Loyola Marymount University accepts. The details may include admissions application requirements and recommendations, as well as any AP credits that may be transferred.
College Credits Accepted
Dual Credits
AP Course Credits
Student Enrollment
The total student enrollment at Loyola Marymount University is about 9,800, where graduate students make up roughly 15% of the student body.
Estimated Costs & Financial Aid
The items listed below are for informational purposes only and may not represent current tuition, fees, and expenses.
Tuition & Fees Information
Annual tuition estimates are between $50,000-$59,000 for both state residents and nonresidents
Part time students pay in the range of $2,100 to $2,500 per unit
On-campus housing and meals are estimated to cost around $18,000
Financial Aid Details
The financial aid table below details the types of financial aid, along with the percent of students receiving aid, and on average the amount of aid per student per year.
| | Percent of Students | Average Amount |
| --- | --- | --- |
| Any Financial Aid | 92% | - |
| Receiving Grants & Scholarships | 87% | $20,764 |
| Receiving Student Loans | 40% | $8,338 |
Academics & Student Services
Student Services
To help support students, Loyola Marymount University may offer services like:
Online classes
Classes offered on nights and weekends
Remedial courses
Academic counseling for students
Student employment
Helping students find work after graduation
Day care
Specialized Programs & Accreditations
Campus: Loyola Marymount University
Art and Design Program
Dance Program
Law Program
Music Program
Elementary and Secondary School Teacher Education Program
Theatre Program
Theology (Ministry) Program
Campus: Department of Theology Program at Orange County Extension
Theology (Ministry) Program

* Accredited by the Commission on Accrediting of the Association of Theological Schools (since 2007)
Intercollegiate Athletics
Loyola Marymount University is a Member of National Collegiate Athletic Association (NCAA), with many of the sports belonging to the NCAA Division I without football classification. The most popular sports played are listed below:
Baseball (West Coast Conference)
Basketball (West Coast Conference)
Golf
Rowing
Soccer
Softball
Swimming
Tennis
Track and Field, Outdoor
Track and Field, X-Country
Volleyball
Water Polo
Beach Volleyball
Programs Offered
The program list below is organized by areas of study. The programs that have a link will direct you to the program's profile page where you can learn more about education requirements and career pathways.
Get more information about the programs offered by Loyola Marymount University by clicking the request information to the right.
(C) Certificate or Award | (A) Associate's | (B) Bachelor's | (M) Master's Degree | (D) Doctorate (PhD,...)
Other 4-Year Private Colleges
The list of schools below have been selected by researching which schools offer similar programs to Loyola Marymount University.
Also, you can compare schools by looking through our list of colleges & universities:
Contact Information
General Contact
Admissions Office
Financial Aid Office