Contact Information
General Contact
Admissions Office
Financial Aid Office
STUDENT TEACHER RATIO
17:1
FINANCIAL AID AWARD AVG.
$7,175
Average Grants + Scholarship Aid Awarded to Undergraduate Students
Percent of Full-Time Undergraduates Receiving Financial Aid
Percent of Students Paying In-State Tuition vs Out-of-State Tuition
Virtual Tour of Campus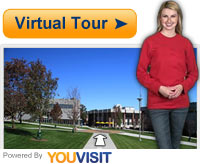 George Mason University
215 Ferrum Mountain Road, Ferrum, VA
George Mason University, established in 1972 and commonly known as "Mason," is a top-ranking educational institution located in Northern Virginia. Mason has strong research programs that span topic areas such as cancer, climate change, biosciences and information technology. Mason offers a range of undergraduate and graduate degree programs, and has particularly strong programs in public policy, information technology and engineering, economics, visual and performing arts, conflict resolution, healthcare, biotechnology and life sciences. The university's School of Law has been widely recognized as one of the top law schools in the U.S.
The area where the university's campuses are based, near Washington, D.C., is known as "the technology corridor." George Mason University has four campuses, which are Fairfax Campus, Arlington Campus, Prince William Campus and Mason in Loudoun.
Mason has many innovative study programs such as study abroad programs for anthropology students, astronomy apprenticeships, Capitol Hill internships, and more. The Mason faculty includes many celebrated scholars and historians, as well as cutting-edge researchers.
History
The university is named for George Mason, who lived in Fairfax County, Virginia, and was one of the founding fathers of the United States. George Mason drafted the Virginia Declaration of Rights, a model for the first 10 amendments to the U.S. Constitution, or Bill of Rights.
Traditions
For good luck, students at George Mason University have a tradition of rubbing the toe of the George Mason statue before an exam.
Academics
George Mason University follows the semester system, offering fall, spring and summer semesters.
Colleges and Schools
Mason offers more than 100 academic degree programs through its many colleges and schools, which are:
College of Education and Human Development
College of Health and Human Services
College of Humanities and Social Sciences
College of Visual and Performing Arts
College of Science
Center for Global Education
Institute for Conflict Analysis and Resolution
School of Management
School of Public Policy
School of Law
The Volgenau School of Information Technology and Engineering
Student Life
George Mason University has one of the largest residential communities in Virginia, and all freshmen are guaranteed on-campus housing.
Social activities, student clubs and organizations are plentiful at Mason, and the university hosts 23 fraternities and 14 sororities.
Athletics
Intercollegiate athletics at George Mason University include basketball, baseball, softball, track and field, Lacrosse, volleyball, soccer, swimming and diving.
Satellite Campuses
George Mason University is comprised of four campuses:
Fairfax Campus
Arlington Campus
Prince William Campus
Mason in Loudoun.
Community Life
There are many activities available on campus and in the community to keep Mason students busy, from hot cedar saunas to musical concerts or kickboxing classes. The campuses of Mason boast many arts venues and athletics facilities, and many social and cultural activities.
Admission Requirements & Details
The information regarding admissions below may give you an idea of the students George Mason University accepts. The details may include application requirements and recommendations, as well as any AP credits that may be transferred.
College Credits Accepted
Dual Credits
Life Experience Credits
AP Course Credits
Student Enrollment
Total enrollment at George Mason University is around 37,000 students, with undergraduate students making up about 70% of the total student population and graduate students making up the rest.
Estimated Costs & Financial Aid
The average "out of pocket" cost of attendance, after any grants and scholarships are considered, is around $19,100. In order to calculate a more accurate and detailed cost of attendance check out their cost calculator here. There is also a $70 application fee for those applying to a program. The figures listed below are for informational purposes only and do not represent current or future tuition, fees, and expenses.
Tuition & Fees Information
Annual tuition estimates are:

State Residents: $9,100-$11,000
Out-of-State: $33,000-$39,020

Part-time students are charged:

State Residents: $520-$630 per credit unit
Nonresidents: $1,500-$1,800 per credit unit
Financial Aid Details
The information below lists the financial aid types students are receiving. Also shown are the percent of students receiving aid and the average amount of aid per student per year.
| | Percent of Students | Average Amount |
| --- | --- | --- |
| Any Financial Aid | 76% | - |
| Receiving Grants & Scholarships | 62% | $9,304 |
| Receiving Student Loans | 53% | $7,922 |
Academics & Student Services
Student Services
To help students and recent graduates, George Mason University may offer services including:
Distance learning
Counseling assistance
Work study style employment
Assisting students to find work
Child care
Specialized Programs & Accreditations
Art and Design Program
Clinical Psychology (Ph.D.) Program
English Language Program
Health Services Administration Program
Law Program
Music Program
Bachelor's Degree in Nursing (BSN) Program
Nursing (MSN, DSN) Program
Graduate Level Public Health (Outside School of Public Health) Program
Elementary and Secondary School Teacher Education Program
Intercollegiate Athletics
George Mason University is a Member of National Collegiate Athletic Association (NCAA), with many of the sports belonging to the NCAA Division I without football classification. The most popular sports played are listed below:
Baseball (Atlantic 10 Conference)
Basketball (Atlantic 10 Conference)
Track and Field (Atlantic 10 Conference)
Golf
Lacrosse
Rowing
Soccer
Softball
Swimming and Diving
Tennis
Volleyball
Wrestling
Programs Offered
The program list below is organized by areas of study. The programs that have a link will direct you to the program's profile page where you can learn more about education requirements and career pathways.
Get more information about the programs offered by George Mason University by clicking the request information to the right.
(C) Certificate or Award | (A) Associate's | (B) Bachelor's | (M) Master's Degree | (D) Doctorate (PhD,...)
Other 4-Year Public Colleges
The list of schools below have been selected by researching which schools offer similar programs to George Mason University.
Also, check out our college lists below, which can help students compare schools to one another:
Contact Information
General Contact
Admissions Office
Financial Aid Office