Contact Information
General Contact
Admissions Office
Financial Aid Office
STUDENT TEACHER RATIO
14:1
FINANCIAL AID AWARD AVG.
$6,148
Average Grants + Scholarship Aid Awarded to Undergraduate Students
Percent of Full-Time Undergraduates Receiving Financial Aid
Percent of Students Paying In-State Tuition vs Out-of-State Tuition
Virtual Tour of Campus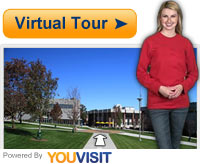 University of Mary Washington
Also known as Mary Washington College
318 Prospect Street, Staunton, VA
Mary Washington College, a public institution, offers a large number of degree programs, allowing students to choose which major is right for them. Located in Fredericksburg, VA, the school offers a suburban setting for students to study in. Enrollment at Mary Washington College is nearly five thousand annually.
A list of some of the more popular programs offered are:
Education
Business And Marketing Studies
English Language And Literature
Psychology
Interdisciplinary Studies
To be considered for admissions, applicants may be required to complete an application, provide letters of recommendations, and submit school records, which are then reviewed by admissions staff. Either the SAT or ACT exam can be taken in order to be able to apply to Mary Washington College. Scores in a range of 22 - 27 on the ACT or 1550 - 1870 on the SAT are required to increase the chance of acceptance. Mary Washington College accepts approximately 80% of applicants yearly. Of those admitted, around 27% of students attended the school. More information from the admissions office can be found here.
The tuition at University of Mary Washington varies based on the state of residence of the student. In-state residents pay close to $9,800 per year, while out-of-state residents are charged $23,000 annually. Housing may be available for students that want to live on-campus at an estimated cost of $5,600 per year. Mary Washington College may provide financial aid for students who are eligible in the form of scholarships, grants, and loans.
Athletic programs are available at University of Mary Washington through the NCAA, allowing students to compete in intercollegiate sports. Athletic programs offered include:
Baseball (NCAA Division III)
Basketball (NCAA Division III)
Track & Field (NCAA Division III)
Admission Requirements & Details
The information regarding admissions below may provide a better idea of the applicants University of Mary Washington accepts. The details may include admissions application requirements and recommendations, as well as any AP or college credits that may be transferred.
College Credits Accepted
Dual Credits
Life Experience Credits
AP Course Credits
Student Enrollment
Total enrollment at University of Mary Washington is around 4,700 students, where graduate students make up roughly 20% of the student body.
Estimated Costs & Financial Aid
The average "out of pocket" cost of attendance, after any grants and scholarships are considered, is around $20,900. To calculate a more personalized cost visit the net price calculator. There is also a $50 application fee for students applying to the school. The figures listed below are for informational purposes only and do not represent current or future tuition, fees, and expenses.
Tuition & Fees Information
Annual tuition range estimates:

State Residents: $8,700-$10,000
Out-of-State: $25,000-$30,120

Part-time students are charged:

State Residents: $470-$560 per credit unit
Nonresidents: $1,100-$1,400 per credit unit
Financial Aid Details
The financial aid table below details the types of financial aid, along with the percent of students receiving aid, and on average the amount of aid per student per year.
| | Percent of Students | Average Amount |
| --- | --- | --- |
| Any Financial Aid | 93% | - |
| Receiving Grants & Scholarships | 89% | $6,321 |
| Receiving Student Loans | 50% | $7,183 |
Academics & Student Services
Student Services
To help students and alumni, University of Mary Washington may provide services like:
Online course work available
Classes offered on nights and weekends
Academic counseling for students
Work study style employment
Employment search assistance
Specialized Programs & Accreditations
Music Program

* Accredited by the National Association of Schools of Music, Commission on Accreditation (since 1960)
Intercollegiate Athletics
Mary Washington College is a Member of National Collegiate Athletic Association (NCAA), with many of the sports being in the NCAA Division III without football classification. The most popular sports played are listed below:
Baseball (Capital Athletic Conference)
Basketball (Capital Athletic Conference)
Track and Field (Capital Athletic Conference)
Field Hockey
Golf
Lacrosse
Soccer
Softball
Swimming
Tennis
Volleyball
Equestrian
Programs Offered
The program list below is organized by areas of study. The programs that have a link will direct you to the program's profile page where you can learn more about education requirements and career pathways.
Get more information about the programs offered by University of Mary Washington by clicking the request information to the right.
(C) Certificate or Award | (A) Associate's | (B) Bachelor's | (M) Master's Degree | (D) Doctorate (PhD,...)
Other 4-Year Public Colleges
The list of schools below have been selected by researching which schools offer similar programs to University of Mary Washington.
See a list of all the colleges and universities by clicking on one of the links below:
Contact Information
General Contact
Admissions Office
Financial Aid Office