Contact Information
General Contact
Admissions Office
Financial Aid Office
STUDENT TEACHER RATIO
20:1
FINANCIAL AID AWARD AVG.
$7,110
Average Grants + Scholarship Aid Awarded to Undergraduate Students
Percent of Full-Time Undergraduates Receiving Financial Aid
Percent of Students Paying In-State Tuition vs Out-of-State Tuition
Virtual Tour of Campus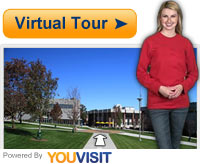 Kent State University – Kent Campus
2491 State Route 45 South, Salem, OH
Kent State University is a public research university, and one of the largest university's in the state of Ohio, comprised of eight campuses. Kent State offers high-quality bachelor's degree programs, as well as innovative graduate studies and research at the master's and doctoral degree levels. The Kent Campus is the university's main location, which offers on-campus housing and state-of-the-art facilities. Kent State's seven other campuses, located throughout Northeastern Ohio, are small liberal arts colleges. These regional campuses offer associate and bachelor's degrees, many with a technical or vocational focus, along with a few select graduate programs.
Kent State University offers 255 academic programs at the bachelor's degree level, 39 programs at the master's degree level and 21 programs at the doctoral level. KSU has an award-winning faculty, with many renowned scholars and researchers leading programs in its institutes, centers and research departments. The KSU Liquid Crystal Institute leads research in technologies that are used around the world in laptops, flat screen televisions and calculators. Among KSU's notable alumni are 11 Pulitzer Prize winners who completed their studies at Kent State's School of Journalism and Mass Communication.
History
Kent State University was founded as a teacher training school called "Kent State Normal School" in Kent, Ohio in 1910. Sixty years later, in May of 1970, Kent State University made international headlines when a violent on-campus student demonstration held in protest of the Vietnam War drew gunfire from law enforcement that killed four Kent State students. In the years since that time, many events and memorials have been established on campus to honor those who died.
Academics
The academic calendar for KSU follows the semester format, with fall and spring semesters, and multiple shorter summer "sessions."
Colleges, Schools and Programs
College of Architecture and Environmental Design
College of the Arts
College of Arts and Sciences
College of Business Administration
College of Communication and Information
Office of Continuing and Distance Education
College and Graduate School of Education, Health and Human Services
College of Nursing
College of Public Health
College of Technology
School of Digital Sciences
Honors College
Interdisciplinary Programs
Biomedical Sciences
Financial Engineering
Information Architecture and Knowledge Management
Other Programs
Aerospace Studies/Air Force Reserve Officer Training Corp (AFROTC)
Military Science/Army Reserve Officer Training Corps (ROTC)
Police Academy
Regional College Programs
Student Life
Kent State is known for its student involvement, both historically and in recent years, and currently offers more than 200 student organizations for student participation. Student activities and organizations include everything from leadership programs, to community service, cultural awareness, sororities and fraternities, arts and theatre, sports and fitness, and more.
KSU student services include health and wellness services, housing, transportation, dining options, and a career services center, among others.
Traditions
The school colors for KSU are blue and gold. The school motto at sporting events is "get your gold on." The KSU mascot is "Flash," a Golden Eagle, and the sports teams are referred to as the "Golden Flash."
Athletics
The "Golden Flash" athletic teams of KSU compete in several intercollegiate sports, including:
Men's Sports:
Baseball
Basketball
Cross Country
Field Hockey
Football
Golf
Soccer
Track and Field
Wrestling
Women's Sports:
Basketball
Cross Country
Field Hockey
Golf
Gymnastics
Soccer
Softball
Track and Field
Volleyball
Satellite Campuses
In addition to its main Kent Campus, Kent State University has seven satellite campuses in the Northeastern Ohio region, including campuses at Ashtabula, East Liverpool, Geauga, Salem, Stark, Trumbull and Tuscarawas.
Community Life
The city of Kent, Ohio is one of the largest cities in the county. It has been nicknamed "Tree City, USA," for its abundance of trees, parks and gardens. Located 10 miles east of Akron along the Cuyahoga River, Kent has the ambiance of a small town, but the amenities of a big city. The "Festival of Trees" is one of many festivals held in the city throughout the year.
There are many longtime businesses in Kent, including the world headquarters for many Fortune 500 companies. The city is named for Marvin Kent, who established major railroad stops in the city, which fostered its growth and prosperity in the late 1800s.
Admission Requirements & Details
The admission details below may give you an idea of the applicants Kent State University – Kent Campus accepts. The details may include admissions application requirements and recommendations, as well as any college credits that may be transferred.
College Credits Accepted
Dual Credits
AP Course Credits
Student Enrollment
Kent State University – Kent Campus has a total student population of about 28,000, where graduate students make up roughly 16% of the student body.
Estimated Costs & Financial Aid
The average "out of pocket" cost of attendance, after any grants and scholarships are considered, is around $17,600. In order to calculate a more accurate and detailed cost of attendance check out their cost calculator here. There is also a $50 application fee for those applying to a program. The figures listed below are for informational purposes only and do not represent current or future tuition, fees, and expenses.
Tuition & Fees Information
Annual tuition estimates are:

In-State: $11,000-$13,000
Out-of-State: $19,000-$23,370

Part-time students are charged:

In-State: $480-$580 per unit
Out-of-State: $840-$1,000 per unit

Some programs may have a frozen tuition rate, which means the tuition will stay the same for up to five years.
Financial Aid Details
The table listed below helps break down the types of financial aid students receive and the percent receiving aid, as well as the average amount of aid per student per year.
| | Percent of Students | Average Amount |
| --- | --- | --- |
| Any Financial Aid | 96% | - |
| Receiving Grants & Scholarships | 88% | $7,696 |
| Receiving Student Loans | 66% | $7,589 |
Academics & Student Services
Student Services
To help students and alumni, Kent State University – Kent Campus may offer services to students like:
Online course work available
Classes offered on nights and weekends
Remedial courses
Counseling assistance
Employing students to lower education costs
Employment search assistance
Day care
Specialized Programs & Accreditations
Art and Design Program
Clinical Audiology (Au.D.) Program
Clinical Psychology (Ph.D.) Program
Dance Program
Dietetics Program
Music Program
Associate's Degree in Nursing (ADN) Program
Bachelor's Degree in Nursing (BSN) Program
Nursing (MSN, DSN) Program
School Psychology (Ph.D.) Program
Speech-Language Pathology Program
Elementary and Secondary School Teacher Education Program
Theatre Program
Intercollegiate Athletics
Kent State University – Kent Campus is a Member of National Collegiate Athletic Association (NCAA), with many of the sports belonging to the NCAA Division I-FBS classification. The most popular sports played are listed below:
Baseball (Mid-American Conference)
Basketball (Mid-American Conference)
Track and Field (Mid-American Conference)
Field Hockey
Football (Mid-American Conference)
Golf
Gymnastics
Lacrosse
Soccer
Softball
Volleyball
Wrestling
Programs Offered
The program list below is organized by areas of study. The programs that have a link will direct you to the program's profile page where you can learn more about education requirements and career pathways.
Get more information about the programs offered by Kent State University – Kent Campus by clicking the request information to the right.
(C) Certificate or Award | (A) Associate's | (B) Bachelor's | (M) Master's Degree | (D) Doctorate (PhD,...)
Other 4-Year Public Colleges
The list of schools below have been selected by researching which schools offer similar programs to Kent State University – Kent Campus.
Also, check out our college lists below, which can help students compare schools to one another:
Contact Information
General Contact
Admissions Office
Financial Aid Office