Contact Information
General Contact
Admissions Office
Financial Aid Office
STUDENT TEACHER RATIO
19:1
FINANCIAL AID AWARD AVG.
$9,838
Average Grants + Scholarship Aid Awarded to Undergraduate Students
Percent of Full-Time Undergraduates Receiving Financial Aid
Percent of Students Paying In-State Tuition vs Out-of-State Tuition
Virtual Tour of Campus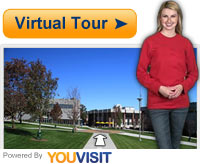 Ohio State University
6077 GENDER ROAD, CANAL WINCHESTER, OH
Ohio State University is the largest single campus university in the US. It is located in Columbus, Ohio and is a public research university.
History
Ohio State University was established as a land-grant university in 1870. At that time it was eligible for a grant in accordance with the 1862 Morrill Act and was named Ohio Agriculture and Mechanical College. It was built in a farming community north of the City of Columbus. The university welcomed twenty-four students when it opened its doors.
Governor Rutherford B. Hayes saw that the college had potential to become an institute of higher learning. With that in mind, he influenced the original board of directors and the college's location in that direction. The name of the school was changed to The Ohio State University in 1878.
Ohio State University accepted its first graduate students in 1880. The following year, Moritz College of Law was established. Eventually, the school included colleges of commerce and journalism as well as dentistry and medicine.
The school's development slowed during the 1870s because of hostility from Ohio's agricultural interests as well as competition from Ohio and Miami universities. These problems were finally resolved and Ohio State became Ohio's leading university in 1906. It became a member of the Association of American Universities in 1916.
Main Campus Academics
The Ohio State University is the leading research and teaching institution in Ohio and the US. It ranks second in industry sponsored research and seventh among public universities in research expenditures.
Renowned colleges include:
Moritz College of Law
Fisher College of Business
Glenn School of Public Affairs
College of Medicine and Public Health
Majors include:
Business Marketing
Engineering
Social Sciences
The Ohio State University is accredited by the Higher Learning Association of the North Central Association of Colleges and Schools.
Student Life
More than 50,000 students attend Ohio State University's main campus, which creates a vibrant and diverse life on campus. Students from a number of cultures and all walks of life are in attendance. Because the campus is so close to Columbus' downtown, students have ample opportunities in employment, enrichment and entertainment.
Ohio State has over 60 active fraternities and sororities. Fraternities include:
Beta Theta Pi
Chi Phi
Lambda Chi Alpha
Omega Psi Phi
Kappa Sigma
Sororities include:
Chi Omega
Alpha Sigma Upsilon
Kappa Delta
Delta Zelta
A longstanding tradition at Ohio State is the Ohio State University Marching Band-the largest percussion and all brass band in the world.
Ohio State University has several media outlets and managed publications, including its official yearbook, The Makio. Since 1881, the school has published a daily newspaper-The Lantern.
Athletics
The intercollegiate teams of Ohio State University are the Buckeyes. The university's colors are Grey and Scarlett.
Men's Sports
Basketball
Baseball
Football
Swimming and Diving
Golf
Gymnastics
Pistol and Rifle
Lacrosse
Cross Country Skiing
Volleyball
Wrestling
Equestrian
Ice Hockey
Soccer
Tennis
Fencing
Track and Field
Women's Sports
Basketball
Cross Country Skiing
Fencing
Golf
Gymnastics
Ice Hockey
Swimming and Diving
Synchronized Swimming
Tennis
Track and Field
Volleyball
Over the years some outstanding athletes have graduated from Ohio State. They include:
Jack Nicklaus - golf
Jesse Owens - 1936 Olympic gold medalist in track and field
Chic Harley - football
Jessica Davenport - basketball
Katie Smith - basketball
Seven Heisman Awards have been presented to Ohio State athletes including:
Eddie George - 1995
Archie Gunn - 1974 and 1975
Tony Smith - 2006
Hall of Fame Ohio State coaches include:
Fred Taylor - basketball
Woody Hayes - football
Paul Brown - football
Mike Peppe - swimming and diving
Larry Snider - track and field
Local Community
There are several points of interest on the main campus of Ohio State University.
Orton Geological Library
Ohio Stadium
The Oval
Mirror Lake
Off campus there is much to see and do.
Stone Laboratory
Stone Laboratory was created in a Sandusky fish hatchery by Professor David S. Kellicott. The first students attended in 1900. The Laboratory is now located on Gibraltar Island at Put-in-Bay. The deed was given to Ohio State in 1925 by the descendents of Jay Cooke and the facility was named for his father, Franz Theodore Stone, who was an astronomical researcher and mathematician. The first students were welcomed to Stone Laboratory in 1929.
Thurber House
Thurber House was the home of New Yorker cartoonist, James Thurber, and is now a living museum dedicated to his life. The house is furnished as it was during the time that James Thurber lived there with his family between 1913 and 1917. Be sure to visit the Centennial Reading Garden and Thurber Center. The Center is next door to Thurber House and the Reading Garden is set between the two.
Short North
Just a few minutes from Ohio State University campus, is Short North, an urban neighborhood that offers a wide variety of activities that include art galleries, shopping and great restaurants. It is Columbus Ohio's most active playground. Be sure to take in a hockey game at Nationwide Arena or an event at Greater Columbus Convention Center.
German Village
German Village was established in 1841. Each year it celebrates German Village Octoberfest. Shop till you drop or visit a bar or coffee house. Enjoy bratwurst and jumbo cream puffs at Schmidt's Sausage Haus Restaurant. If you enjoy reading, be sure to visit The Book Loft, which was originally a pre-civil war general store and now is a thirty-two room book and music store.
Arena District
If you like to party and are looking for night life, visit the Arena District. Located close to Ohio State's main campus, it is Columbus' night life hotspot.
Columbus Zoo and Aquarium
If you love land and marine animals, you will love Columbus Zoo and Aquarium. See manatees, sharks, jellyfish, reptiles of all types, wolves, bald eagles. Omnivores, Herbivores and Carnivores from around the world can be seen here.
Whatever your tastes, there is something for you to enjoy in and around Columbus, home to Ohio State University.
Admission Requirements & Details
The admission details below may give you an idea of the candidates Ohio State University accepts. The details may include application requirements and recommendations, as well as any AP credits that may be transferred.
College Credits Accepted
Dual Credits
AP Course Credits
Student Enrollment
Total enrollment at Ohio State University is around 61,000 students. The enrollment breakdown by academic level is 13% enrolling as graduate students and 77% as undergraduate students.
Estimated Costs & Financial Aid
The average "out of pocket" cost of attendance, after any grants and scholarships are considered, is around $18,700. To calculate a more personalized cost visit the net price calculator. There is also a $60 application fee for students applying to the school. The figures listed below are for informational purposes only and do not represent current or future tuition, fees, and expenses.
Tuition & Fees Information
Annual tuition range estimates:

In-State Tuition: $10,000-$12,000
Nonresident Student Tuition: $31,000-$37,410

Charges for part-time students are:

State Residents: $430-$510 per credit unit
Nonresidents: $1,300-$1,600 per credit unit

on campus dorms & meals are estimated to cost around $15,000
Some programs may have tuition rates that will remain the same as the first year for up to five years.
Financial Aid Details
The table below breaks down the types of financial aid, the percent of students receiving aid, and average amount of aid per student per year.
| | Percent of Students | Average Amount |
| --- | --- | --- |
| Any Financial Aid | 82% | - |
| Receiving Grants & Scholarships | 74% | $10,273 |
| Receiving Student Loans | 37% | $7,525 |
Academics & Student Services
Student Services
To help students and recent graduates, Ohio State University may provide services including:
Online classes
Remedial courses
Academic counseling for students
Employing students to lower education costs
Employment search assistance
Day care
Specialized Programs & Accreditations
Art and Design Program
Clinical Audiology (Au.D.) Program
Clinical Psychology (Ph.D.) Program
Dance Program
Dental Hygienist Program
Dietetics Program
Coordinated Dietetics Program
Endodontics Program
Health Services Administration Program
Law Program
Medical (M.D.) Program
Music Program
Nurse Midwifery Education Program
Bachelor's Degree in Nursing (BSN) Program
Nursing (MSN, DSN) Program
Occupational Therapy (OT) Program
Optometry (O.D.) Program
Oral and Maxillofacial Pathology Program
Oral and Maxillofacial Surgery Program
Orthodontics & Dentofacial Orthopedics Program
Pediatric Dentistry Program
Periodontics Program
Pharmacy (Pharm. D.) Program
Prosthodontics Program
Master's in Public Health (M.P.H.) Program
Radiation Therapist Program
Speech-Language Pathology Program
Elementary and Secondary School Teacher Education Program
Theatre Program
Veterinary Medicine (D.V.M.) Program
Intercollegiate Athletics
Ohio State University is a Member of National Collegiate Athletic Association (NCAA), with many of the sports belonging to the NCAA Division I-FBS classification. The most popular sports played are listed below:
Baseball (Big Ten Conference)
Basketball (Big Ten Conference)
Track and Field (Big Ten Conference)
Diving
Fencing
Field Hockey
Football (Big Ten Conference)
Golf
Gymnastics
Ice Hockey
Lacrosse
Rifle
Rowing
Soccer
Softball
Swimming
Synchronized Swimming
Tennis
Volleyball
Wrestling
Other Sports
Programs Offered
The program list below is organized by areas of study. The programs that have a link will direct you to the program's profile page where you can learn more about education requirements and career pathways.
Get more information about the programs offered by Ohio State University by clicking the request information to the right.
(C) Certificate or Award | (A) Associate's | (B) Bachelor's | (M) Master's Degree | (D) Doctorate (PhD,...)
Other 4-Year Public Colleges
The list of schools below have been selected by researching which schools offer similar programs to Ohio State University.
See a list of all the colleges and universities by clicking on one of the links below:
Contact Information
General Contact
Admissions Office
Financial Aid Office