Contact Information
General Contact
Admissions Office
Financial Aid Office
STUDENT TEACHER RATIO
14:1
FINANCIAL AID AWARD AVG.
$6,928
Average Grants + Scholarship Aid Awarded to Undergraduate Students
Percent of Full-Time Undergraduates Receiving Financial Aid
Percent of Students Paying In-State Tuition vs Out-of-State Tuition
Virtual Tour of Campus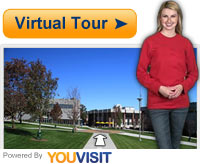 Pennsylvania State University
76 University Drive, Hazleton, PA
Pennsylvania State University is located in University Park. It is a state-related, space grant, land grant public research facility. Also known as Penn State, the school has twenty-four campuses in Pennsylvania. University Park is the main and largest campus.
History
On February 22, 1855, Pennsylvania State University was established as the Farmer's High School of Pennsylvania. The name was changed to Agricultural College of Pennsylvania in 1862. In 1863, with the passing of the Morrill Land Grant Act, the school was chosen to be Pennsylvania's only land grand college. Within the next few years, enrolment fell because students were only able to acquire and agricultural education. In 1882, when George Atherton became president, the curriculum was broadened. Engineering studies were then offered. Penn State became one of the ten largest engineering schools in the US.
By the early 20th century, Penn State had grown considerably. In 1936, satellite campuses were established by President Don Hetzel in order to allow students of the Depression era to attend college. Since these students were needed to work at home during that time, without the satellite colleges, they wouldn't have been able to further their education.
School President Milton S. Eisenhower changed the name of the college to Pennsylvania State College in 1953 and the institution became state-related in 1970.
Campuses
The University Park campus has 13 distinct colleges. They are:
College of Health and Human Development
College of Arts and Architecture
College of Agricultural Studies
College of Communications
College of Liberal Arts
College of Information Science and Technology
Penn State Dickinson School of Law
Smeal College of Business
Schreyer Honors College
College of Engineering
College of Education
Eberly College of Science
College of Earth and Mineral Sciences
Academics
Since 1945, the Applied Research Lab has partnered with the United States Department of Defense. Research is primarily in support of the US Navy.
The library system of Pennsylvania State University began with 1500 book. Today it houses 500,000 maps, 5.2 million books, 180,000 films and videos and 5 million microforms.
Pennsylvania State University's University Park campus also hosts a Radiation Science and Engineering Center.
Student Life
Pennsylvania State University has one of the largest Greek communities in the US. In 1888, the Penn State Glee Club was founded. It is the oldest student organization on campus. Each year the Glee Club takes a spring break tour, which has taken them to a multitude of destination world-wide.
The Penn State Paranormal Research Society has earned an abundance of media attention in recent years. The A&E Network is working with the university to develop a reality series. Some filming will be done on campus.
Each year in February, students take place in the Penn State Dance Marathon. Millions of dollars are raised annually for pediatric cancer care and research.
Media
Penn State's student newspaper is The Daily Collegian. Since 1996, an online version called The Digital Collegean has appeared online.
Radio station WKPS-FM was founded in 1995. It broadcasts from the ground floor of the HUB-Robeson Center. It serves the State College and Penn State communities.
Athletics
At one time a type of mountain lion roamed the University Park area. The Penn State mascot is the Nitany Lion. Some Penn State teams include:
Football
Soccer
Basketball
Volleyball
Lacrosse
Fencing
Women's rugby
Boxing
Gymnastics
Community Life
There is much to see and do in the University Park area. Take in the Arboretum at Penn State, which is also known as H.O. Smith Botanical Gardens.
Visit Penn State University creamery, also known as Berkey Creamery. Enjoy an ice cream or sherbet or purchase delicious cheese, all produced by the Department of Food and Science.
Take in a football game at Beaver Stadium or enjoy a basketball game at Bryce Jordan Center. Whatever you chose, there is a wide variety of attractions and events in the University Park area. Be sure to check for dates and times.
Admission Requirements & Details
The information regarding admissions below may provide a better idea of the applicants Pennsylvania State University accepts. The details may include application requirements and recommendations, as well as any AP or college credits that may be transferred.
College Credits Accepted
Dual Credits
Life Experience Credits
AP Course Credits
Student Enrollment
The total student enrollment at Pennsylvania State University is about 47,000, with undergraduate students making up about 86% of the total student population and graduate students making up the rest.
Estimated Costs & Financial Aid
The average "out of pocket" cost of attendance, after any grants and scholarships are considered, is around $26,200. In order to calculate a more accurate and detailed cost of attendance check out their cost calculator here. There is also a $65 application fee for those applying to a program. The figures listed below are for informational purposes only and do not represent current or future tuition, fees, and expenses.
Tuition & Fees Information
Annual tuition estimates are:

State Residents: $17,000-$21,000
Out-of-State: $34,000-$41,380

Part-time students are charged:

In-State: $730-$870 per unit
Out-of-State: $1,400-$1,700 per unit
Financial Aid Details
The information below lists the financial aid types students are receiving. Also shown are the percent of students receiving aid and the average amount of aid per student per year.
| | Percent of Students | Average Amount |
| --- | --- | --- |
| Any Financial Aid | 65% | - |
| Receiving Grants & Scholarships | 34% | $10,107 |
| Receiving Student Loans | 48% | $10,942 |
Academics & Student Services
Student Services
To help support students, Pennsylvania State University may offer services to students like those listed below:
Distance learning
Night and weekend classes available
Remedial instructional courses
Counseling assistance
Employing students to lower education costs
Employment search assistance
Child care
Specialized Programs & Accreditations
Art and Design Program
Clinical Psychology (Ph.D.) Program
Counseling Psychology (Ph.D.) Program
Dietetics Program
Health Services Administration Program
Music Program
Associate's Degree in Nursing (ADN) Program
Bachelor's Degree in Nursing (BSN) Program
Nursing (MSN, DSN) Program
Master's Degree in Nursing (MSN) Program
School Psychology (Ph.D.) Program
Speech-Language Pathology Program
Elementary and Secondary School Teacher Education Program
Theatre Program
Intercollegiate Athletics
Pennsylvania State University is a Member of National Collegiate Athletic Association (NCAA), with many of the sports being in the NCAA Division I-FBS classification. The most popular sports played are listed below:
Baseball (Big Ten Conference)
Basketball (Big Ten Conference)
Track and Field (Big Ten Conference)
Fencing
Field Hockey
Football (Big Ten Conference)
Golf
Gymnastics
Ice Hockey
Lacrosse
Soccer
Softball
Swimming and Diving
Tennis
Volleyball
Wrestling
Programs Offered
The program list below is organized by areas of study. The programs that have a link will direct you to the program's profile page where you can learn more about education requirements and career pathways.
Get more information about the programs offered by Pennsylvania State University by clicking the request information to the right.
(C) Certificate or Award | (A) Associate's | (B) Bachelor's | (M) Master's Degree | (D) Doctorate (PhD,...)
Other 4-Year Public Colleges
The list of schools below have been selected by researching which schools offer similar programs to Pennsylvania State University.
Also, you can compare schools by looking through our list of colleges & universities:
Contact Information
General Contact
Admissions Office
Financial Aid Office