Contact Information
General Contact
Admissions Office
Financial Aid Office
FINANCIAL AID AWARD AVG.
$7,182
Average Grants + Scholarship Aid Awarded to Undergraduate Students
Percent of Full-Time Undergraduates Receiving Financial Aid
Percent of Students Paying In-State Tuition vs Out-of-State Tuition
Virtual Tour of Campus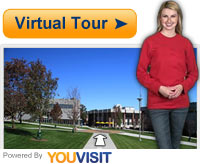 Texas Tech University
Broadway and University Avenue, Lubbock, TX
Texas Tech University (TTU) is a research and liberal arts university in Lubbock, Texas, offering 150 undergraduate degree programs, 100 master's degree programs, and 50 doctoral degree programs. It has 11 colleges, a graduate school and a school of law.
Texas Tech has a fine faculty and its alumni include astronauts, governors, ambassadors, Olympic Gold Medallists, Pulitzer Prize winners, and prominent actors.
History
Texas Tech was founded on the South Plains of West Texas in 1923 as Texas Technological College. It opened in 1925 with 914 students. It became Texas Tech University in 1969.
Academics
Texas Tech follows the semester system, with fall and spring semesters, as well as two summer sessions. The academic calendar for the School of Law varies slightly from the academic calendar of Texas Tech University's other schools and programs.
Colleges and Schools
Texas Tech University has 11 colleges, in addition to its Graduate School and School of Law. Texas Tech has several institutes and centers that conduct scholarly work from within each of its schools and colleges.
Texas Tech University's colleges are:
College of Agricultural Sciences & Natural Resources
College of Architecture
College of Arts & Sciences
Jerry S. Rawls College of Business Administration
College of Education
Edward E. Whitacre Jr. College of Engineering
Honors College
College of Human Sciences
College of Mass Communications
College of Visual & Performing Arts
University College
Student Life
There are many student services and programs available at TTU, including several available through its International Cultural Center that houses its Office of International Affairs. Through this office, students can participate in the Study Abroad program, among others.
TTU also has hundreds of organizations and clubs available for students to become involved in, including several chapters of fraternities and sororities.
A main attraction on the Texas Tex University campus is the United Spirit Arena, a 15,000-seat facility that hosts a full calendar of arts and entertainment, including top-name concerts and exhibits. The TTU basketball and volleyball games are held in this arena, as well as the university's commencement ceremonies.
Traditions
Texas Tech University has many traditions, and the Masked Rider may be its most well known tradition. The oldest and most popular mascot of TTU, the Masked Rider wears a red shirt and black cape, and rides a black horse to lead the athletic team out onto the field for all home games. Other notable traditions at Texas Tech are its Matador Song, which is sung at many athletics events, and its Double T symbol, a logo that graces the school's jerseys.
Athletics
The "Red Raiders" and the "Lady Raiders" athletics teams of Texas Tech University have won many championships, and are top competitors in many intercollegiate sports, including:
Men's Sports:
Baseball
Basketball
Cross Country
Fencing
Football
Golf
Tennis
Track
Women's Sports:
Basketball
Cross Country
Golf
Soccer
Softball
Tennis
Track
Volleyball
Satellite Campuses
The Texas Tech University System is made up of three institutions: Angelo State University, the Health Sciences Center, and Texas Tech University. Each of these institutions has several locations throughout the southwest Texas area. Angelo State also offers distance-learning programs.
Community Life
TTU is located in Lubbock, Texas, in the South Plains area south of the Texas Panhandle. The city was named for Thomas S. Lubbock, a former Texas Ranger and Confederate Officer, whose brother was the governor of Texas during the Civil War. The Lubbock area is host to thriving manufacturing and agricultural industries. The TTU campus is noted for having the feeling of a small liberal arts college, though it boasts top-level research programs, an award-winning faculty, and an international student body.
Admission Requirements & Details
The admission details below may provide a better idea of the candidates Texas Tech University accepts. The details may include application requirements and recommendations, as well as any AP credits that may be transferred.
College Credits Accepted
Dual Credits
AP Course Credits
Student Enrollment
The total student enrollment at Texas Tech University is about 38,000, with undergraduate students making up about 84% of the total student population and graduate students making up the rest.
Estimated Costs & Financial Aid
The average "out of pocket" cost of attendance, after any grants and scholarships are considered, is around $15,500. To calculate a more personalized cost visit the net price calculator. There is also a $75 application fee for students applying to the school. The figures listed below are for informational purposes only and do not represent current or future tuition, fees, and expenses.
Tuition & Fees Information
Annual tuition estimates are:

In-State: $6,700-$8,100
Out-of-State: $17,000-$20,040

Charges per unit:

In-State: $280-$340 per unit
Out-of-State: $700-$840 per unit

Some programs may have tuition rates that will remain the same as the first year for up to five years.
Financial Aid Details
The table listed below helps break down the types of financial aid students receive and the percent receiving aid, as well as the average amount of aid per student per year.
| | Percent of Students | Average Amount |
| --- | --- | --- |
| Any Financial Aid | 78% | - |
| Receiving Grants & Scholarships | 57% | $7,454 |
| Receiving Student Loans | 44% | $8,237 |
Academics & Student Services
Student Services
To help support students, Texas Tech University may provide services like those listed below:
Distance learning
Night and weekend classes available
Remedial instructional courses
Career path counseling
Employing students to lower education costs
Employment search assistance
Specialized Programs & Accreditations
Art and Design Program
Clinical Psychology (Ph.D.) Program
Counseling Psychology (Ph.D.) Program
Dance Program
Dietetics Program
Health Services Administration Program
Law Program
Music Program
Elementary and Secondary School Teacher Education Program
Theatre Program
Intercollegiate Athletics
Texas Tech University is a Member of National Collegiate Athletic Association (NCAA), with many of the sports belonging to the NCAA Division I-FBS classification. The most popular sports played are listed below:
Baseball (Big Twelve Conference)
Basketball (Big Twelve Conference)
Track and Field (Big Twelve Conference)
Football (Big Twelve Conference)
Golf
Soccer
Softball
Tennis
Volleyball
Programs Offered
The program list below is organized by areas of study. The programs that have a link will direct you to the program's profile page where you can learn more about education requirements and career pathways.
Get more information about the programs offered by Texas Tech University by clicking the request information to the right.
(C) Certificate or Award | (A) Associate's | (B) Bachelor's | (M) Master's Degree | (D) Doctorate (PhD,...)
Other 4-Year Public Colleges
The list of schools below have been selected by researching which schools offer similar programs to Texas Tech University.
Also, check out our college lists below, which can help students compare schools to one another:
Contact Information
General Contact
Admissions Office
Financial Aid Office