Contact Information
General Contact
Admissions Office
Financial Aid Office
FINANCIAL AID AWARD AVG.
$6,611
Average Grants + Scholarship Aid Awarded to Undergraduate Students
Percent of Full-Time Undergraduates Receiving Financial Aid
Percent of Students Paying In-State Tuition vs Out-of-State Tuition
Virtual Tour of Campus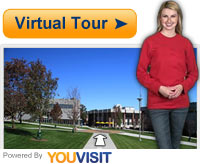 The University of Texas at Arlington
701 S. Nedderman Dr., Arlington, TX
The University of Texas at Arlington (UTA or UT Arlington) is a larger university situated in Arlington, Texas near the busy Dallas-Fort Worth. UT Arlington is one of nine universities in the University of Texas System. UT Arlington offers nearly 190 degrees at the bachelor's, master's and doctoral levels in a wide range of disciplines. The university also offers professional development programs. UT Arlington is classified as a research university with high research activity. Many discoveries have been pioneered and patents made by UTA faculty, and the university offers state-of-the-art facilities, equipment and technology. The UT Arlington also offers distance education and continuing education.
UT Arlington is notable for the diversity of its students and programs. UTA ranks in the top 10 percent of the nation's universities for its racial diversity. It is known as a national model of Hispanic student success. Its Business College's "Asia Executive MBA Program" is one of the largest foreign universities in China. The Department of Art offers a glass art program that attracts some of the most talented and innovative artists in the nation.
History
The University of Texas was established in 1881. The Board of Regents of the University of Texas System was also established in 1881.
Academics
The academic calendar of the UT Arlington essentially follows a quarter system format, with a fall term, winter "intersession, spring term, and summer sessions.
Colleges and Schools
UT Arlington has 12 colleges and schools:
School of Architecture
College of Business
College of Education and Health Professions
College of Engineering
Graduate School
Honors College
College of Liberal Arts
College of Nursing
College of Science
School of Social Work
University College
School of Urban and Public Affairs
Student Life
Students at UTA can get involved in the more than 280 student organizations and clubs available on campus. There area also many special events, guest speakers and music concerts offered on campus throughout the year, featuring headline performers. Intramural sports are numerous, including a wheelchair basketball team known as "The Movin' Mavs."
There are opportunities for civic engagement through the UTA Volunteers program, Service Learning program, Leadership Center, and more. There are many active chapters of fraternities and sororities at UT Arlington, along with religious organizations and special-interest groups.
Once of the many Student Services offered at UTA is the "Maverick Scholars" program that helps UTA students to be successful in their educational goals. The program is designed to ease the adjustment to college life, and students in the program tend to earn higher grade-point averages and graduate on schedule more frequently than their peers.
Athletics
The UT Arlington "Mavericks" athletics teams compete in 14 intercollegiate sports, including:
Men's Sports:
Baseball
Basketball
Cross Country
Golf
Tennis
Track and Field
Women's Sports:
Basketball
Cross Country
Softball
Tennis
Track and Field
Volleyball
Satellite Campuses
In addition to its main campus in Arlington, Texas, the UT Arlington has two satellite campuses:
Fort Worth Center (downtown Fort Worth)
Arlington Regional Data Center (15 minutes from the main campus in Arlington, Texas)
Community Life
The UT Arlington gets high marks for its community engagement. It runs many revitalization projects and educational outreach initiatives in the Dallas-Fort Worth area and beyond. Its outreach programs serve local, national and international causes with substantial student involvement. Additionally, the UTA is committed to sustainability, and participates in community building programs that include the construction of "green" buildings. UT Arlington's "College Town UTA" program helps to connect nearby residents and businesses with opportunities on the UTA campus.
The Dallas-Fort Worth area has much to offer students and visitors, with a vibrant night life and plenty of entertainment, many museums and art galleries, nearby theme parks and amusement parks, health spas, and more.
Admission Requirements & Details
The information regarding admissions below may provide a better idea of the applicants The University of Texas at Arlington accepts. The details may include application requirements and recommendations, as well as any college or dual credits that may be transferred.
College Credits Accepted
Dual Credits
AP Course Credits
Student Enrollment
Total enrollment at The University of Texas at Arlington is around 48,000 students. The enrollment breakdown by academic level is 7% enrolling as graduate students and 72% as undergraduate students.
Estimated Costs & Financial Aid
The average "out of pocket" cost of attendance, after any grants and scholarships are considered, is around $12,300. To calculate a more personalized cost visit the net price calculator. There is also a $75 application fee for students applying to the school. The figures listed below are for informational purposes only and do not represent current or future tuition, fees, and expenses.
Tuition & Fees Information
Annual tuition estimates are:

State Residents: $8,600-$10,000
Out-of-State: $26,000-$30,860

Charges for part-time students are:

In-State: $340-$410 per unit
Out-of-State: $940-$1,100 per unit

Some programs may have tuition rates that will remain the same as the first year for up to five years.
May offer prepaid tuition, allowing students to purchase tuition at current rates for future years.
Financial Aid Details
The table below breaks down the types of financial aid, the percent of students receiving aid, and average amount of aid per student per year.
| | Percent of Students | Average Amount |
| --- | --- | --- |
| Any Financial Aid | 91% | - |
| Receiving Grants & Scholarships | 85% | $10,281 |
| Receiving Student Loans | 37% | $5,511 |
Academics & Student Services
Student Services
To support students and graduates, The University of Texas at Arlington may provide services to students like those listed below:
Online course work available
Night and weekend classes available
Remedial courses
Academic counseling for students
Work study style employment
Assistance to find work
Day care for children
Specialized Programs & Accreditations
Art and Design Program
Music Program
Bachelor's Degree in Nursing (BSN) Program
Nursing (MSN, DSN) Program
Master's Degree in Nursing (MSN) Program
Elementary and Secondary School Teacher Education Program
Intercollegiate Athletics
The University of Texas at Arlington is a Member of National Collegiate Athletic Association (NCAA), with many of the sports belonging to the NCAA Division I without football classification. The most popular sports played are listed below:
Baseball (Sun Belt Conference)
Basketball (Sun Belt Conference)
Track and Field (Sun Belt Conference)
Golf
Programs Offered
The program list below is organized by areas of study. The programs that have a link will direct you to the program's profile page where you can learn more about education requirements and career pathways.
Get more information about the programs offered by The University of Texas at Arlington by clicking the request information to the right.
(C) Certificate or Award | (A) Associate's | (B) Bachelor's | (M) Master's Degree | (D) Doctorate (PhD,...)
Other 4-Year Public Colleges
The list of schools below have been selected by researching which schools offer similar programs to The University of Texas at Arlington.
Also, you can compare schools by looking through our list of colleges & universities:
Contact Information
General Contact
Admissions Office
Financial Aid Office