Contact Information
General Contact
Admissions Office
Financial Aid Office
FINANCIAL AID AWARD AVG.
$10,645
Average Grants + Scholarship Aid Awarded to Undergraduate Students
Percent of Full-Time Undergraduates Receiving Financial Aid
Percent of Students Paying In-State Tuition vs Out-of-State Tuition
Virtual Tour of Campus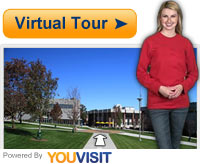 The University of Texas at Dallas
110 Inner Campus Drive, Austin, TX
About
The University of Texas at Dallas, located in Richardson, Texas, was founded in 1969 through the donation of their research arm by Texas Instruments. The school was admitted as a member of the University of Texas System through the signing of the bill by Governor Preston Smith. The school is located some 18 miles north of downtown Dallas, sitting on 710 acres of donated and purchased land. The school has grown in size, scope and offering over the years, especially during the decade following its formal induction as a public institution, seeing rapid growth in enrollment and the introduction of a large numbers of majors and programs. Over the years the campus has seen numerous improvements and additions over the years. The continued growth and development of the school has required constant update and evaluation of services and programs, and as such the school continually aims to meet the needs of the modern student. UTD has a history of cooperation with private business, most recently working with Honeywell International to establish the NanoTech Institute. The school aims to be on the cutting edge, working with new technologies to enhance student experience and their futures.

Academics
There are over 140 programs of study available to students enrolled at UTD. The large number allows students to pursue the program that best suits their personal and professional goals. Bachelor's degrees are earned through the study of one's major by completing lower and upper division courses, general education requirements, and an assortment of electives that allow for experience and study in non major areas. Students may also obtain a minor degree through the completion of additional courses that provide an extra area of study and expertise outside of the chosen major. Graduate programs are also available at the master's and doctoral level. Such programs will have separate admissions requirements, typically involving high scores on graduate level exams, an appropriate degree earned, and a strong academic record. Some programs may have more specific requirements related to the area or field of study.

Programs offered include:
Admissions and Financial Aid
Residents of Texas who have completed a high school education in the top ten percent of their class will be automatically admitted to UTD as per Texas state law. Students with an SAT of 1200 or ACT of 26 and class rank in the top 15% will also be guaranteed admission. Students below this mark will face review by committee and have their admission based on application, essay, test scores and transcripts. All students must submit a completed application for admission, including all required essays and providing pertinent transcripts and test scores. Students will be notified as soon as possible regarding their admissions status, with admitted students being provided with the necessary information for beginning their college experience.

Financial aid is available in the form of loans, grants, scholarships and work study programs. Students in need of financial assistance must complete and submit the Free Application for Federal Student Aid (FAFSA), the provided information from which will be used to determine financial need, aid program eligibility and monetary awards. Financial aid must be reapplied prior to the start of each academic year. Students may be randomly chosen to provide additional financial information in order to verify the FAFSA's accuracy due to new federal regulations for aid.

Athletics
The UTD Comets participate in intercollegiate athletics through the National Collegiate Athletic Association (NCAA) Division III in the American Southwest Conference. Intercollegiate athletics allows students to engage in healthy competition while developing skills and habits that are useful in one's personal, academic and professional life. These include things such as teamwork, discipline, leadership, responsibility and good health habits. Students are required to maintain a minimum academic standard during their participation in intercollegiate athletics and must learn to balance coursework and classroom attendance with practices and games. Individuals interested in participating should contact the athletic department for application forms and tryout information.

Athletic programs offered include:
Baseball
Basketball
Cross Country
Golf
Soccer
Softball
Tennis
Volleyball
Admission Requirements & Details
The admissions information below may provide a better idea of the candidates The University of Texas at Dallas accepts. The details may include application requirements and recommendations, as well as any college or dual credits that may be transferred.
College Credits Accepted
Dual Credits
AP Course Credits
Student Enrollment
Total enrollment at The University of Texas at Dallas is around 29,000 students. The enrollment breakdown by academic level is 13% enrolling as graduate students and 69% as undergraduate students.
Estimated Costs & Financial Aid
The average "out of pocket" cost of attendance, after any grants and scholarships are considered, is around $10,000. In order to calculate a more accurate and detailed cost of attendance check out their cost calculator here. There is also a $50 application fee for those applying to a program. The figures listed below are for informational purposes only and do not represent current or future tuition, fees, and expenses.
Tuition & Fees Information
Tuition estimates per year:

In-State: $13,000-$16,000
Out-of-State: $38,000-$45,800

Charges per unit:

State Residents: $560-$670 per credit unit
Nonresidents: $1,600-$1,900 per credit unit

Some programs may have tuition rates that will remain the same as the first year for up to five years.
Financial Aid Details
The table listed below helps break down the types of financial aid students receive and the percent receiving aid, as well as the average amount of aid per student per year.
| | Percent of Students | Average Amount |
| --- | --- | --- |
| Any Financial Aid | 77% | - |
| Receiving Grants & Scholarships | 68% | $14,566 |
| Receiving Student Loans | 30% | $6,417 |
Academics & Student Services
Student Services
To support students and graduates, The University of Texas at Dallas may offer services like:
Online course work available
Career path counseling
Student employment
Assisting students to find work
Day care for children
Specialized Programs & Accreditations
Clinical Audiology (Au.D.) Program

* Accredited by the American Speech-Language-Hearing Association, Council on Academic Accreditation in Audiology and Speech-Language Pathology (since 2002)

Speech-Language Pathology Program

* Accredited by the American Speech-Language-Hearing Association, Council on Academic Accreditation in Audiology and Speech-Language Pathology (since 1982)
Intercollegiate Athletics
The University of Texas at Dallas is a Member of National Collegiate Athletic Association (NCAA), with many of the sports being in the NCAA Division III without football classification. The most popular sports played are listed below:
Baseball (American Southwest Conference)
Basketball (American Southwest Conference)
Golf
Soccer
Softball
Tennis
Track and Field, X-Country
Volleyball
Programs Offered
The program list below is organized by areas of study. The programs that have a link will direct you to the program's profile page where you can learn more about education requirements and career pathways.
Get more information about the programs offered by The University of Texas at Dallas by clicking the request information to the right.
(C) Certificate or Award | (A) Associate's | (B) Bachelor's | (M) Master's Degree | (D) Doctorate (PhD,...)
Other 4-Year Public Colleges
The list of schools below have been selected by researching which schools offer similar programs to The University of Texas at Dallas.
Also, you can compare schools by looking through our list of colleges & universities:
Contact Information
General Contact
Admissions Office
Financial Aid Office