Contact Information
General Contact
Admissions Office
Financial Aid Office
STUDENT TEACHER RATIO
15:1
DEGREE OFFERED ONLINE
190
FINANCIAL AID AWARD AVG.
$11,230
Average Grants + Scholarship Aid Awarded to Undergraduate Students
Percent of Full-Time Undergraduates Receiving Financial Aid
Percent of Students Paying In-State Tuition vs Out-of-State Tuition
Virtual Tour of Campus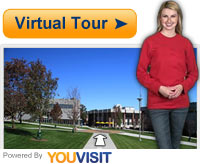 University of Arizona
2020 S. Avenue 8E, Yuma, AZ
The University of Arizona (UA) in Tucson was the first university to be established in the state of Arizona, in 1885. The three campuses stretch over 387 acres and constitute the oldest continually maintained 'green space' in this otherwise desert region. The university serves over 35,000 students across all disciplines, including both undergraduate and postgraduate students. For example, UA offers 300 undergraduate degrees in 20 colleges and 11 schools. The faculty includes Nobel and Pulitzer prize winners and the National Science Foundation has ranked the University of Arizona as the 16th top public university in the country.
There are a large number of residences for students, almost all of which are co-ed. Residence Life has all the information you need to apply to a residence hall and be sure of getting the most out of your time on campus. The Admissions Office provides information on a wide variety of scholarships and financial aid as well as everything else you need to know about applying to the university.
Communication and community spirit are encouraged at UA. The Faculty Fellows is one example of a program in place to help generate both of these. The aim of this program is to enable the students to spend time with the faculty outside of the classroom and engender a spirit of community in the university. UA aims to be as diverse as possible and has a number of programs in place to ensure the continued diversity of both the student body and the faculty. This diversity includes both minority groups, international students and disabled staff and students. Disabled staff and students should contact the Disability Resource Center to learn about the specific details of assistance. Outreach programs are also available, as UA is committed to making a difference in people's lives.
The Student Recreation Center provides information on a variety of different things to do besides studying. A wide variety of sports are offered at the university as well as a variety of other student societies. There are art galleries, museums, theatres and a large number of libraries with an enormous amount of resources on offer to the student.
Admission Requirements & Details
The information regarding admissions below may provide a better idea of the candidates University of Arizona accepts. The details may include application requirements and recommendations, as well as any college credits that may be transferred.
College Credits Accepted
Dual Credits
Life Experience Credits
AP Course Credits
Student Enrollment
University of Arizona has a total student population of about 44,000, with undergraduate students making up about 77% of the total student population and graduate students making up the rest.
Estimated Costs & Financial Aid
The average "out of pocket" cost of attendance, after any grants and scholarships are considered, is around $15,600. In order to calculate a more accurate and detailed cost of attendance check out their cost calculator here. There is also a $50 application fee for those applying to a program. The figures listed below are for informational purposes only and do not represent current or future tuition, fees, and expenses.
Tuition & Fees Information
Annual tuition estimates are:

State Residents: $11,000-$13,000
Out-of-State: $33,000-$39,930

Charges per unit:

In-State: $790-$940 per unit
Out-of-State: $1,400-$1,700 per unit

Some programs may have tuition rates locked at the first year rate for up to five years.
Financial Aid Details
The table listed below helps break down the types of financial aid students receive and the percent receiving aid, as well as the average amount of aid per student per year.
| | Percent of Students | Average Amount |
| --- | --- | --- |
| Any Financial Aid | 92% | - |
| Receiving Grants & Scholarships | 87% | $12,043 |
| Receiving Student Loans | 36% | $6,744 |
Academics & Student Services
Student Services
To help students and alumni, University of Arizona may offer services to students like those listed below:
Distance learning
Weekend and night classes available
Remedial courses
Career path counseling
Student employment
Assistance to find work
Specialized Programs & Accreditations
Campus: University of Arizona
Art and Design Program
Clinical Audiology (Au.D.) Program
Clinical Psychology (Ph.D.) Program
Dance Program
Dietetics Program
English Language Program
Law Program
Medical (M.D.) Program
Music Program
Nurse Anesthetist (CRNA) Program
Bachelor's Degree in Nursing (BSN) Program
Nursing (MSN, DSN) Program
Pharmacy (Pharm. D.) Program
Master's in Public Health (M.P.H.) Program
School Psychology (Ph.D.) Program
Speech-Language Pathology Program
Theatre Program
Campus: UA College of Medicine - Phoenix and Partnership with ASU
Pharmacy (Pharm. D.) Program

* Accredited by the Accreditation Council for Pharmacy Education (since 1949)
Intercollegiate Athletics
University of Arizona is a Member of National Collegiate Athletic Association (NCAA), with many of the sports being in the NCAA Division I-FBS classification. The most popular sports played are listed below:
Baseball (Pac-12 Conference)
Basketball (Pac-12 Conference)
Track and Field (Pac-12 Conference)
Football (Pac-12 Conference)
Golf
Gymnastics
Soccer
Softball
Swimming and Diving
Tennis
Volleyball
Beach Volleyball
Programs Offered
The program list below is organized by areas of study. The programs that have a link will direct you to the program's profile page where you can learn more about education requirements and career pathways.
Get more information about the programs offered by University of Arizona by clicking the request information to the right.
(C) Certificate or Award | (A) Associate's | (B) Bachelor's | (M) Master's Degree | (D) Doctorate (PhD,...)
Other 4-Year Public Colleges
The list of schools below have been selected by researching which schools offer similar programs to University of Arizona.
See a list of all the colleges and universities by clicking on one of the links below:
Contact Information
General Contact
Admissions Office
Financial Aid Office