Contact Information
General Contact
Admissions Office
Financial Aid Office
STUDENT TEACHER RATIO
18:1
FINANCIAL AID AWARD AVG.
$7,696
Average Grants + Scholarship Aid Awarded to Undergraduate Students
Percent of Full-Time Undergraduates Receiving Financial Aid
Percent of Students Paying In-State Tuition vs Out-of-State Tuition
Virtual Tour of Campus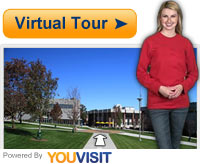 University of Arkansas
2000 North B St, Fort Smith, AR
The University of Arkansas offers degree programs in everything from history to drama, engineering to geosciences, and accounting to animal science or landscape architecture. Many students take courses abroad during their college careers, completing their degrees under the auspices of University of Arkansas. Students at the graduate and undergraduate levels participate in research, development and inventions.
There is a prestigious faculty at University of Arkansas, and past faculty members in the School of Law were Bill and Hillary Clinton. Alumni of the University include top executives of national and international companies, and award-winning writers, scientists, and more. A particularly notable alumnus of the University was J. William Fulbright, a Rhodes Scholar who later became president of the University and a U.S. Senator. He founded the Fulbright Grant Program, one of the greatest international exchange programs for faculty and students in the world.
History
The University of Arkansas was founded in 1871 as a land-grant university and state university. The community of Fayetteville raised the funding for the university's campus as part of a competition inspired by the Organic Act of 1871 to support agricultural and industrial education.
Academics
The academic calendar for the University of Arkansas follows the semester format, with fall, spring and summer semesters.
Colleges and Schools
Honors College
Dale Bumpers College of Agricultural, Food and Life Sciences
Fay Jones School of Architecture
J. William Fulbright College of Arts and Sciences
Sam M. Walton College of Business
College of Education and Health Professions
College of Engineering
Global Campus
Graduate School
School of Law
Student Life
The University of Arkansas boasts 300 registered student clubs and organizations for those looking to get involved with groups that focus on special interests, religion, culture, academics, professional careers, and more. There are also many local chapters of sororities and fraternities available for involvement. The intramural sports program offers activities and tournaments for students who seek active involvement beyond the classroom. The Health, Physical Education, and Recreation (HPER) building offers many opportunities for exercise and fitness, including racquetball, basketball, swimming, and rock climbing, among others.
There are more than one dozen residence halls that offer on-campus living at the University of Arkansas, and there are many opportunities for off-campus living as well. The eateries on campus offer plenty of selection and dining options.
Other venues and activities on campus that offer recreation and entertainment include music and theatre performances, art exhibits, poetry readings, guest lectures, and outdoor movies.
Student services include counseling, healthcare and wellness services, and academic guidance and support.
Traditions
The school colors for the University of Arkansas are red and white. Since 1909, the school mascot has been a razorback hog, when the athletic coach referred to his teams as "...a wild band of razorback hogs." The athletic teams have been nicknamed the Arkansas "Razorbacks" ever since.
Beginning in the 1920s, the Arkansas Hog Call, or school yell, was heard at school games. It sounds like "Wooo, Pig, Sooie."
The logo of the Arkansas "Razorbacks" is known officially as the "Profile Hog," but is called the "Helmet Hog" by fans, because it is emblazoned on the team football helmets.
Athletics
The University of Arkansas "Razorbacks" athletic teams compete in many intercollegiate sports, including:
Men's Sports:
Basketball
Cross Country
Football
Golf
Soccer
Swimming
Tennis
Track and Field
Wrestling
Women's Sports:
Basketball
Cross Country
Golf
Gymnastics
Soccer
Softball
Swimming
Tennis
Track and Field
Volleyball
Satellite Campuses
The University of Arkansas has one, primary campus in Fayetteville, AK.
Community Life
Fayetteville, Arkansas is located in a "metroplex" area that is home to many large corporations, including Tyson Foods and Wal-Mart Stores, Inc. Recent reports have named Fayetteville one of the "Best Performing Cities" for its economic performance, and "One of America's Most Livable Cities." It is considered one of the least stressful metro areas in the nation, and an excellent place to live, study and retire.
Admission Requirements & Details
The admissions information below may give you an idea of the candidates University of Arkansas accepts. The details may include admissions application requirements and recommendations, as well as any AP college credits that may be transferred.
College Credits Accepted
Dual Credits
AP Course Credits
Student Enrollment
The total student enrollment at University of Arkansas is about 28,000, where graduate students make up roughly 18% of the student body.
Estimated Costs & Financial Aid
The average "out of pocket" cost of attendance, after any grants and scholarships are considered, is around $15,800. In order to calculate a more accurate and detailed cost of attendance check out their cost calculator here. There is also a $40 application fee for those applying to a program. The figures listed below are for informational purposes only and do not represent current or future tuition, fees, and expenses.
Tuition & Fees Information
Annual tuition estimates are:

In-State: $7,600-$9,100
Out-of-State: $24,000-$28,870

Charges per unit:

State Residents: $250-$300 per credit unit
Nonresidents: $800-$960 per credit unit
Financial Aid Details
The information below lists the financial aid types students are receiving. Also shown are the percent of students receiving aid and the average amount of aid per student per year.
| | Percent of Students | Average Amount |
| --- | --- | --- |
| Any Financial Aid | 77% | - |
| Receiving Grants & Scholarships | 58% | $7,210 |
| Receiving Student Loans | 42% | $7,803 |
Academics & Student Services
Student Services
To help students and recent graduates, University of Arkansas may offer services including:
Online course work available
Remedial courses
Academic counseling for students
Work study style employment
Child care
Specialized Programs & Accreditations
Clinical Psychology (Ph.D.) Program
Dietetics Program
Law Program
Music Program
Bachelor's Degree in Nursing (BSN) Program
Nursing (MSN, DSN) Program
Radiology Technician Program
Elementary and Secondary School Teacher Education Program
Intercollegiate Athletics
University of Arkansas is a Member of National Collegiate Athletic Association (NCAA), with many of the sports being in the NCAA Division I-FBS classification. The most popular sports played are listed below:
Baseball (Southeastern Conference)
Basketball (Southeastern Conference)
Track and Field (Southeastern Conference)
Football (Southeastern Conference)
Golf
Gymnastics
Soccer
Softball
Swimming and Diving
Tennis
Volleyball
Programs Offered
The program list below is organized by areas of study. The programs that have a link will direct you to the program's profile page where you can learn more about education requirements and career pathways.
Get more information about the programs offered by University of Arkansas by clicking the request information to the right.
(C) Certificate or Award | (A) Associate's | (B) Bachelor's | (M) Master's Degree | (D) Doctorate (PhD,...)
Other 4-Year Public Colleges
The list of schools below have been selected by researching which schools offer similar programs to University of Arkansas.
Also, you can compare schools by looking through our list of colleges & universities:
Contact Information
General Contact
Admissions Office
Financial Aid Office