Contact Information
General Contact
Admissions Office
Financial Aid Office
STUDENT TEACHER RATIO
18:1
Average Grants + Scholarship Aid Awarded to Undergraduate Students
Percent of Full-Time Undergraduates Receiving Financial Aid
Percent of Students Paying In-State Tuition vs Out-of-State Tuition
Virtual Tour of Campus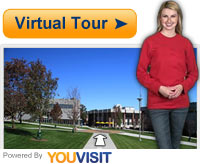 University of California – Los Angeles
501 Aldrich Hall, Irvine, CA
About
The University of California – Los Angeles, located in Los Angeles, California was founded in 1882 as the southern campus of the California State Normal School, originally located in what is now the Downtown Central Library, followed by a brief tenure on Vermont Avenue on what is now known as Los Angeles City College. UCLA is the second oldest campus of ten campuses that comprise the University of California system, having joined in 1919.
UCLA is a public research university in the Los Angeles neighborhood of Westwood, with convenient access to a large part of Los Angeles' cultural facilities. The school is considered among the best public institutions in the country, offering an excellent undergraduate program along with a large number of graduate opportunities, serving nearly 40,000 students annually.
Campus
A number of residential complexes are available on campus, from student halls to university apartments. In addition, numerous recreation facilities such as the Marina Aquatic Center and the Sunset Canyon Recreation Center are made accessible for all students to promote wellness and healthy lifestyles.
The school has over 160 buildings situated upon 419 acres of land in western Los Angeles, with structures utilizing a number of architectural styles. UCLA itself provides relatively easy access to main Los Angeles conduits, including Sunset Boulevard and 405 San Diego Freeway.  Additionally, the school is relatively close to Santa Monica Beach and the Los Angeles coastline.
Education
More than 300 programs are offered by several undergraduate departments and the Professional Schools of Architecture, Theater, Law, Public Affairs, the Samueli School of Engineering, and Anderson School of Management. Programs in Health Sciences are provided at the Geffen School of Medicine, the schools of Nursing and Dentistry. Research in Health Sciences are also conducted at the Jonsson Comprehensive Cancer Center and the Semel Institute for psychiatry and neuroscience.
The UCLA Institute of the Environment consists of several research centers on climate change and environmental management. Among these are the La Kretz Center for California Conservation and the centers for Air Pollution and Exposure, Climate Change Solutions, Tropical Research, as well as the center for Corporate Environmental Performance.
Programs offered include:
Admissions and Financial Aid
UCLA uses a variety of admission criterion to determine whether or not a student will be admitted, including test scores, GPA, class rank, strength of one's high school curriculum, particularly during senior year, courses taken on top of standard requirements, if the student took advanced placement or other high level classes, and participation in academic activities over long periods of time.
Students will also supply a personal statement that will provide the college with one's background and abilities, and is used in conjunction with the above material to make a final determination. Admitted students will be notified through a packet providing the information necessary to begin one's academic career.
Financial aid is available in the form of loans, grants, scholarships and work study programs available at the state and federal level. Students in need of financial assistance will obtain a federal PIN and submit a completed Free Application for Federal Student Aid (FAFSA), the resulting student aid report (SAR) from which will be used by the financial aid office to calculate need, identify aid program eligibility, and determine monetary awards.
Students may also be eligible for academic merit or athletic scholarships offered by the school. Individuals may also apply for external scholarships which offer awards for a variety of reasons. Financial aid must be reapplied for at the start of each academic year, and students may be asked to provide additional financial documentation to the financial aid office to ensure their SAR is accurate prior to the disbursement of funds.
Athletics
The university is also known for the UCLA Bruins and participates in intercollegiate athletics through the National Collegiate Athletic Association (NCAA) in the Division 1A Pacific 10 Conference. As of 2009, UCLA holds the most number of team championships in the NCAA.
Intercollegiate athletics provide students a forum for healthy competition, allowing the development of skills such as discipline and teamwork, providing good health habits and allowing individuals to feel the bonds of camaraderie formed through the successes and failures one experiences when working with others toward a singular goal. Students interested in participation in an athletic program should visit the athletic department for tryout dates and relevant forms.
Athletic programs offered:
Baseball
Basketball
Cross Country
Football
Golf
Gymnastics
Rowing
Soccer Softball
Swimming and Diving
Tennis
Track and Field
Volleyball
Water Polo
Student Life
Student life involves many UCLA traditions including the annual Dance Marathon for the Glaser Pediatric AIDS Foundation, the Jazz Reggae Festival on Memorial Day, and the Unicamp summer program for children of Los Angeles which is organized and spearheaded by hundreds of UCLA student volunteers. New events are also held throughout the year, encouraging students to participate in extracurricular activities and maintain an active social life.
A series of showcases, theatrical performances, and other such events are held on campus throughout the year, as are intramural sport activities which allow students on campus to engage in friendly competition with one another. Students may also enroll in one or more of the 800 clubs and organizations available on campus, participating in a group atmosphere related to topics of personal interest. Interested students should contact the Department of Student Affairs for assistance in finding clubs, intramural participation, and other events on campus.
Admission Requirements & Details
The admission details below may give you an idea of the students University of California – Los Angeles accepts. The details may include application requirements and recommendations, as well as any AP college credits that may be transferred.
College Credits Accepted
Dual Credits
AP Course Credits
Student Enrollment
The total student enrollment at University of California – Los Angeles is about 45,000, with undergraduate students making up about 71% of the total student population and graduate students making up the rest.
Estimated Costs & Financial Aid
The average "out of pocket" cost of attendance, after any grants and scholarships are considered, is around $15,000. To calculate a more personalized cost visit the net price calculator. There is also a $70 application fee for students applying to the school. The figures listed below are for informational purposes only and do not represent current or future tuition, fees, and expenses.
Tuition & Fees Information
Tuition estimates per year:

In-State Tuition: $11,000-$14,000
Nonresident Student Tuition: $41,000-$49,440

The estimated cost for on campus housing and meals is around $20,000, which includes nineteen meals provided every week
Financial Aid Details
The information below lists the financial aid types students are receiving. Also shown are the percent of students receiving aid and the average amount of aid per student per year.
| | Percent of Students | Average Amount |
| --- | --- | --- |
| Any Financial Aid | 64% | - |
| Receiving Grants & Scholarships | 55% | $19,744 |
| Receiving Student Loans | 32% | $6,352 |
Academics & Student Services
Student Services
To help students and alumni, University of California – Los Angeles may provide services like those listed below:
Online classes
Counseling assistance
Employing students to lower education costs
Assisting students to find work
Day care for children
Specialized Programs & Accreditations
Clinical Pastoral Education (CPE) & Supervisory CPE Program
Clinical Psychology (Ph.D.) Program
Endodontics Program
Health Services Administration Program
Law Program
Medical (M.D.) Program
Bachelor's Degree in Nursing (BSN) Program
Nursing (MSN, DSN) Program
Oral and Maxillofacial Radiology Program
Oral and Maxillofacial Surgery Program
Orthodontics & Dentofacial Orthopedics Program
Orthodontics & Pediatric Dentistry Program
Periodontics Program
Prosthodontics Program
Master's in Public Health (M.P.H.) Program
Theatre Program
Intercollegiate Athletics
University of California – Los Angeles is a Member of National Collegiate Athletic Association (NCAA), with many of the sports being in the NCAA Division I-FBS classification. The most popular sports played are listed below:
Baseball (Pac-12 Conference)
Basketball (Pac-12 Conference)
Track and Field (Pac-12 Conference)
Football (Pac-12 Conference)
Golf
Gymnastics
Rowing
Soccer
Softball
Swimming and Diving
Tennis
Volleyball
Water Polo
Beach Volleyball
Programs Offered
The program list below is organized by areas of study. The programs that have a link will direct you to the program's profile page where you can learn more about education requirements and career pathways.
Get more information about the programs offered by University of California – Los Angeles by clicking the request information to the right.
(C) Certificate or Award | (A) Associate's | (B) Bachelor's | (M) Master's Degree | (D) Doctorate (PhD,...)
Other 4-Year Public Colleges
The list of schools below have been selected by researching which schools offer similar programs to University of California – Los Angeles.
Also, you can compare schools by looking through our list of colleges & universities:
Contact Information
General Contact
Admissions Office
Financial Aid Office