Contact Information
General Contact
Admissions Office
Financial Aid Office
STUDENT TEACHER RATIO
15:1
FINANCIAL AID AWARD AVG.
$19,211
Average Grants + Scholarship Aid Awarded to Undergraduate Students
Percent of Full-Time Undergraduates Receiving Financial Aid
Percent of Students Paying In-State Tuition vs Out-of-State Tuition
Virtual Tour of Campus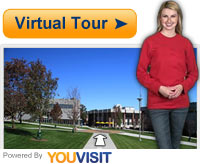 University of Virginia
910 W Franklin St, Richmond, VA
University of Virginia, Charlottesville (U.Va.), is a public research university that was founded by Thomas Jefferson in 1819. One of the original public "ivy colleges," it is considered to be among the top 25 best universities in the United States, and is ranked by U.S. News and World Report as the second best public university in the nation.
The University of Virginia is comprised of eleven schools at it Charlottesville location, in addition to its College at Wise in southwest Virginia. The university offers more than 50 bachelor's degrees, 84 master's degrees, six educational specialist degrees, 57 doctoral degrees, and two professional degrees (law and medicine). The University of Virginia Health System, located adjacent to the U.Va. Charlottesville campus, is considered a top medical center that provides training for medical care professionals and excellent patient care.
One of the goals for which Thomas Jefferson founded the University of Virginia was to develop leaders and foster leadership through many areas of study. The illustrious alumni of the University of Virginia include many great leaders, such as President Woodrow Wilson; Senators Robert and Edward Kennedy, John Warner, Charles Robb, and George Allen, among others. The U.Va. is known for producing a great number of Rhodes Scholars.
Jefferson was also a strong supporter of the arts, and the university has educated many leaders in drama and literature, including Mark Johnson (the movie producer of Rain Man and Good Morning, Vietnam), Henry Taylor (the 1986 Pulitzer Prize winner for poetry), and Edgar Allan Poe. The U.Va. offers excellent programs in drama, music and visual arts, and the Department of Drama has modern facilities and two theatres, while the McIntire Department of Art has a well-known art gallery. The University of Virginia Art Museum exhibits a notable permanent collection as well as changing exhibits.
History
When Thomas Jefferson founded the University of Virginia in 1819, his vision was to create a university that was publicly supported and dedicated to educating leaders in public service. Jefferson undertook the university project near the end of his life, and he was very involved in the planning of the curriculum, recruitment of the faculty, and the design of the buildings and campus. One of the more noteworthy buildings Jefferson helped to design is the Rotunda, which stands at the north end of the Lawn.
The U.Va. opened its doors in 1825, with 68 students enrolled and a faculty of eight. The curriculum in 1825 included ancient and modern languages, mathematics, philosophy, chemistry, law and medicine.
Academics
The academic calendar for the University of Virginia, Charlottesville, follows the semester format, with fall and spring semesters. It also offers an accelerated January Term.
The Darden Graduate School of Business Administration, the School of Law, and the School of Medicine follow different academic calendars, and students should contact those schools for further information.
Colleges and Schools
School of Architecture
College of Arts and Sciences
Graduate School of Arts and Sciences
Frank Batten School of Leadership and Public Policy
Curry School of Education
Darden Graduate School of Business Administration
School of Engineering and Applied Science
McIntire School of Commerce
School of Law
School of Medicine
Basic Medical Sciences
School of Nursing
School of Continuing & Professional Studies
Student Life
There are hundreds of student clubs and organizations available for involvement at the University of Virginia, Charlottesville. Nearly every interest is represented, whether it is academic, political, professional, cultural, social, service-oriented, athletic, artistic, religious, or otherwise. The Greek Life on campus is very active, with many local chapters of fraternities and sororities, as well as inter-fraternity and inter-sorority councils, Multicultural Greek Council, National Pan-Hellenic Council, and more.
On campus housing is available, including in "residential colleges," and there is a wide range of on campus dining to choose from. University Avenue is a hub of student life at the University of Virginia, Charlottesville, with a collection of student shops, bookstores, restaurants, cafes and more. Newcomb Hall, the student union, has a selection of snack shops.
Traditions
The school colors for the University of Virginia are navy blue and orange, with white as an accent color. The mascot is the cavalier.
The University of Virginia has several traditions for which it is known, including the reference to the campus as "the Grounds." The students are referred to as "first year," "second year," "third year," and "fourth year," rather than as freshmen, sophomores, junior and seniors.
There is a tradition of "secret societies" at Virginia, which have operated for many decades and are noted for leaving their painted marks on the university buildings. Many of the societies perform good works and service activities, though their efforts are unpublicized.
Athletics
The Virginia "Cavaliers" athletic teams compete in 25 intercollegiate sports for men and women, and all sports at U.Va. are very highly ranked. The U.Va. is one of only 15 schools to finish in the top 30 in the Learfield Sports Directors Cup standings. Intercollegiate sports at the University of Virginia, Charlottesville include:
Men's Sports:
Baseball
Basketball
Cross County
Field Hockey
Golf
Lacrosse
Rowing
Soccer
Swimming and Diving
Tennis
Track and Field
Wrestling
Women's Sports:
Basketball
Cross Country
Field Hockey
Golf
Lacrosse
Soccer
Swimming and Diving
Tennis
Track & Field
Satellite Campuses
The University of Virginia has its primary campus in Charlottesville, with a satellite campus at College at Wise in southwest Virginia. The University of Virginia Health System has its buildings and facilities adjacent to the primary U.Va. campus in Charlottesville.
Community Life
The city of Charlottesville was named for the wife of George III, Princess Charlotte, when it was settled in the 18th century. Today, this metropolitan city offers rich historical and cultural charm, and is considered one of the most desirable places to live in America.
The U.Va. campus itself is a big attraction for visitors, and a nearby attraction is Monticello, the home of the university's founder, Thomas Jefferson. Also nearby, are the homes of presidents James Monroe and James Madison. Other attractions in the area include the University of Virginia Art Museum, a city sculpture garden, and many local theater groups.
Many university and community ensembles and performance groups can be found in Charlottesville, including a chamber choir and orchestra, symphony orchestra, swing orchestra, wind ensemble, jazz ensemble, opera workshop, and various singing groups.
Admission Requirements & Details
The admissions information below may provide a better idea of the candidates University of Virginia accepts. The details may include application requirements and recommendations, as well as any AP college credits that may be transferred.
College Credits Accepted
Dual Credits
AP Course Credits
Student Enrollment
Total enrollment at University of Virginia is around 25,000 students. The enrollment breakdown by academic level is 16% enrolling as graduate students and 68% as undergraduate students.
Estimated Costs & Financial Aid
The average "out of pocket" cost of attendance, after any grants and scholarships are considered, is around $17,800. In order to calculate a more accurate and detailed cost of attendance check out their cost calculator here. There is also a $70 application fee for those applying to a program. The figures listed below are for informational purposes only and do not represent current or future tuition, fees, and expenses.
Tuition & Fees Information
Annual tuition range estimates:

In-State Tuition: $15,000-$18,000
Nonresident Student Tuition: $48,000-$57,400

Charges per unit:

State Residents: $470-$570 per credit unit
Nonresidents: $1,600-$1,900 per credit unit

Some programs may have tuition rates locked at the first year rate for up to five years.
May provide a prepaid tuition option, which allows tuition to be purchased at current rates for enrollment at a future date
Financial Aid Details
The financial aid table below details the types of financial aid, along with the percent of students receiving aid, and on average the amount of aid per student per year.
| | Percent of Students | Average Amount |
| --- | --- | --- |
| Any Financial Aid | 59% | - |
| Receiving Grants & Scholarships | 37% | $21,865 |
| Receiving Student Loans | 29% | $7,472 |
Academics & Student Services
Student Services
To help support students, University of Virginia may offer student services like:
Distance learning
Career path counseling
Work study style employment
Helping students find work after graduation
Child care
Specialized Programs & Accreditations
Clinical Pastoral Education (CPE) & Supervisory CPE Program
Clinical Psychology (Ph.D.) Program
Graduate Teacher Education Program
Law Program
Medical (M.D.) Program
Bachelor's Degree in Nursing (BSN) Program
Nursing (MSN, DSN) Program
Graduate Level Public Health (Outside School of Public Health) Program
Radiology Technician Program
School Psychology (Ph.D.) Program
Speech-Language Pathology Program
Intercollegiate Athletics
University of Virginia is a Member of National Collegiate Athletic Association (NCAA), with many of the sports belonging to the NCAA Division I-FBS classification. The most popular sports played are listed below:
Baseball (Atlantic Coast Conference)
Basketball (Atlantic Coast Conference)
Track and Field (Atlantic Coast Conference)
Field Hockey
Football (Atlantic Coast Conference)
Golf
Lacrosse
Rowing
Soccer
Softball
Squash
Swimming and Diving
Tennis
Volleyball
Wrestling
Programs Offered
The program list below is organized by areas of study. The programs that have a link will direct you to the program's profile page where you can learn more about education requirements and career pathways.
Get more information about the programs offered by University of Virginia by clicking the request information to the right.
(C) Certificate or Award | (A) Associate's | (B) Bachelor's | (M) Master's Degree | (D) Doctorate (PhD,...)
Other 4-Year Public Colleges
The list of schools below have been selected by researching which schools offer similar programs to University of Virginia.
Also, you can compare schools by looking through our list of colleges & universities:
Contact Information
General Contact
Admissions Office
Financial Aid Office