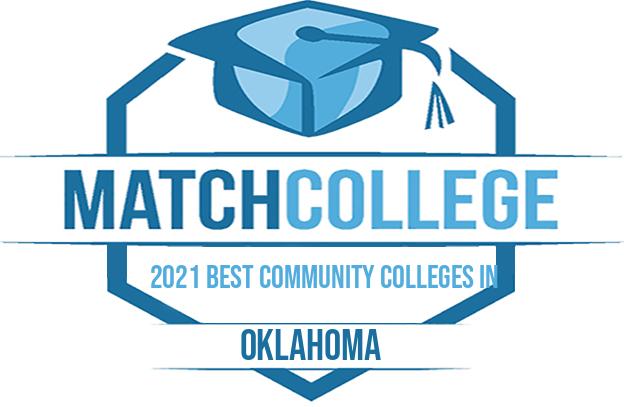 The state of Oklahoma is the 20th biggest state by land mass yet with a population of around 4 million people it is the 28th ranked state by population. With a state punctuated by farm land and rural communities, it is not surprising that over fifty percent of the population is found in and around Oklahoma City, Enid, Tulsa, and Lawton. Oklahoma boasts over 150 accredited universities and colleges to its credit. The community college system is rife with great schools ranging from Miami and Tulsa to Oklahoma City and El Reno. Enrollment at the community colleges found in Oklahoma are as diverse as the geography in the state. Student enrollment can span from a couple hundred students to nearly twenty-thousand from one community college to another. Top ranked community colleges in Oklahoma include Redlands Community College, Oklahoma City Community College, Northern Oklahoma College, and Seminole State College to name a few.
2021 Best Community Colleges in Oklahoma
The mission of the Carl Albert State College (CASC) is to offer an affordable yet accessible learning environment where students can reach their full potential. The staff are able to meet the needs of this goal by creating opportunities that enable attendees to achieve their potential through responsive programs that are crafted to meet the needs of the ever-changing job market landscape.
Carl Albert State College in Poteau, Oklahoma is one of the State's most affordable community college in terms of tuition. The school offers the most of the rich university experience, at a fraction of the cost. The setting of the school is laid out in a small town fashion and it's ground host an average of 2,000 to 5,000 undergraduate students at any one time.
CASC may be a mid-sized campus but the school still is able to offer its students a variety of services such as on site dorms and other campus attractions. The school also has the honor of being placed in the top 10 percentile among all community colleges across the nation. Along with traditional studies, the campus offer a variety of extracurricular activities such as regular screenings of films presented by the film club, sporting events such as men and women's baseball basketball and cheerleading.
The Viking is a perfect mascot choice since the academic program offered is rigorously challenging but properly allows students to enter the job market immediately after completing either of their AA or AAS degree programs. Tuition is easily affordable placed at just over $2,100 per semester and $2,500 per semester for their online certificates.
The school offers additional services to students such as their free tutoring program, veteran's services, counseling and disabled student assistance. CASC is here for students looking to enroll in skill enhancement courses, workforce degree courses, college transfer degree courses and regular classes. The enrollment is operated on an open platform for any student who possess the minimum of a GED or High school diploma.
Student to Faculty Ratio
21:1
Interested in taking up an applied science or technology degree? Oklahoma State University Institute of Technology- Okmulgee is the premier institution and the only university of applied technology in Oklahoma.
Located 40 miles south of Tulsa, OSUIT is a comprehensive technical institution with high-quality, advancing-technology programs and services focused on productivity and excellence. It is one of the campus systems of the Oklahoma State University governed by the OSU/A&M Board of Regents.
Have a taste of its hands-on technical education in more than 30 programs of Associate in Applied Science degrees, 4 Associate in Science transfer degree, and 3 programs for Bachelor of Technology degrees. These are taught by world-class administrators and faculty with its effective strategic plans, advanced equipments and unique partnership with industry.
Whether you are a single, married or non-traditional student, you can get access to OSUIT services and facilities with options specially made to meet your unique needs.
You'll have on-campus support like residential, health, union, safety and dining services. The residence halls are state-of-the-art equipped with internet, phone line and cable television. The campus wellness center, Covelle Hall, has amenities of a full-service health facility where you can use its indoor basketball court, racquetball courts, free weight and machine workout rooms and sauna.
OSUIT also offers academic advising, counseling, and financial aid. Club memberships are open to all students. You may choose from the 20 organizations ranging from departmental to social groups and get to enjoy its 100 events per year.
With these valuable factors, OSU Institute of Technology can further prepare you as competitive workforce and contributing members of society.
Student to Faculty Ratio
15:1
Northern Oklahoma College (NOC) at Tonkawa, Oklahoma is one of three locations—the other being located in Enid and Stillwater, Oklahoma. NOC is a leader among Oklahoma colleges in technological advances in developing multiple on-line and interactive television courses that serving students in remote areas of the state. Mission Statement: Northern Oklahoma College, the State's oldest community college, is a multi-campus, land-grant institution that provides high quality, accessible, and affordable educational opportunities and services which create life-changing experiences and develop students as effective learners and leaders within their communities in a connected, ever-changing world. Academic Divisions:
Agriculture & Life Science
Business
Fine Arts
Health, Physical Education & Recreation
Language Arts
Math & Engineering
Nursing
Social Science
Review information about Tuition and Fees at all three locations on the NOC Website (
http://www.noc.edu/tuition
) The Counseling and Career Center ensures that NOC Students have access to a wide variety of services including: Academic Counseling, Transfer Counseling, Career Counseling, Personal Counseling Resource Materials, Referrals, Consultations, and Disability Services. Other student services include the use of the Student Success Center for supplemental instruction and tutoring. For detailed information about transfers view the NOC Transfer Guide (
http://www.noc.edu/transfer-guide
).
Student to Faculty Ratio
17:1
Seminole State College, also known as SSC, is located at 2701 Barren Boulevard in Seminole Oklahoma . SSC strives to provide quality education to qualified students. The mission of SSC is to help students attain academic success and develop lifelong learning skills. SSC also aims to provide quality education to all students regardless of their ethnic background, financial ability, race or physical disability.
Seminole State College is placed in a small town setting and has a medium sized campus. SSC campus hosts on average between 2,000 and 5,000 undergraduate students at any given time.
To make things more convenient for their students, SSC provides both daytime and nighttime classes. The college also offers classes and certificates which can be pursued online. Seminole also provides a variety of academic courses to meet the need of the student body, some of which include:
Registered Nursing
Business/ Commerce
Elementary Education and Teaching
Biological and Biomedical Studies
General Studies
Other Psychology
Seminole State College provides one of the most affordable, yet top quality education throughout the entire State of Oklahoma. With in-state tuition beginning around $3,300 and out-of-state tuition starting around $7,600, students from every background can gain access to a quality education. To further assist students, grants, scholarships and student loans are available for those who qualify.
A variety of facilities are available to SSC students such as :
On-campus living
Meal service
Co-ed dorms
And much more
This is the perfect choice for students entering right out of high school or those already ensconced in the workforce.
Student to Faculty Ratio
18:1
About
Western Oklahoma State College, located in Altus, Oklahoma, was founded in 1926 as Altus Junior College, changing its name to the current in 1974. The school is one of many the that comprise the Oklahoma State System of Higher education. Western, as the school is often referred to, is a public, two year institution dedicated to providing education, opportunity and resources to residents of its service area and to meet the needs of current and future students.

Academics
Western Oklahoma State College offers a large number of programs aimed at providing the maximum number of academic and career opportunities for its students. Academic transfer programs allow students to complete the first two years of a four year education at Western, followed by applying for transfer of earned credits to a four year institution in order to finish the final two years and earn a bachelor's degree in one's desired field. Transfer to public Oklahoma institutions is made easier through agreements in place that allow students to meet certain requirements to guarantee admission. Transfer to out of state or private institutions will have varying requirements, and students desiring to do so should meet with a counselor to discuss curriculum and options.

Career and technical programs provide education in a specific area of study with the intent to provide skill and ability development and entry into the workforce as a professional. Students will have a mix of traditional courses and practical courses. Practical courses will simulate real world environments and assist in the perfection of skills and methods often used in one's chosen field. Programs take between one and two years to complete and result in a certificate or degree that demonstrates competency and assists in the obtaining of entry level employment.

Programs offered include:
Admissions and Financial Aid
Western Oklahoma State College is an open enrollment institution that allows any individual to enroll by supplying an application for admission and paying associated fees. Individuals should be 18 years of age or older, or have a high school diploma or equivalent. Students should supply transcripts and standardized test scores if available, and may be asked to take a placement exam prior to registration. Students are encouraged to participate in orientation and to meet with a counselor to discuss goals, program enrollment and curriculum.

Financial aid is available in the form of loans, grants and scholarships. Students in need of financial assistance must complete the Free Application for Federal Student Aid (FAFSA), the information from which is used by the school to determine need and aid program eligibility for the student. Financial aid must be reapplied for prior to each academic year. Students may be chosen at random to provide additional tax and financial information to be compared to the FAFSA in order to ensure its accuracy as per new federal requirements governing the disbursement of federal aid.
Student to Faculty Ratio
18:1
In Northeastern Oklahoma Agricultural and Mechanical College, you'll have the university experience at the comfort of small college setting.
Commonly known as NEO, it is the largest 2-year residential college in Oklahoma nestled in the small former mining town of Miami. It has a beautifully landscaped 140-acre campus with chimes tower and lighted fountains. The facilities are arranged on a mall concept for easy access to anywhere in the campus.
You'll be amazed by NEO's many incredible facilities such as the new science complex, The Ivan Crossland Sr. Football Complex with state-of-the-art athletes' equipment, a practice arena for the Rodeo Team, Livestock and Equine Judging Team, and a 200-acre farm for its hands-on training on care and management of soil, field crops and livestock.
Take a pick from its offering of 43 degree and certificate programs, credit and non-credit courses, and community service program taught by experts in their field. Among its highly regarded programs are the Agriculture Department and Theatre Program. NEO has an outstanding practical training in farm and ranch management, natural resource ecology management, agriculture and pre-veterinary science. It also produces spectacular plays from Broadway.
And if you are an aspiring athlete, this is the college to attend to. It has a rich tradition of athletics especially in the field of football. More than 50 Norse Football alumni have played in the NFL.
Its open admission, financial and personal counseling, placement services, tutoring, supplemental instruction classes, and career exploration are some of the student support services you can avail.
Committed to excellence in learning, service and leadership, Northeastern Oklahoma A&M College ensures your personal and professional success!
Student to Faculty Ratio
23:1
Eastern Oklahoma State College, located in Wilburton, Oklahoma, was founded in 1908 and was originally known as the Oklahoma School of Mines and Metallurgy. The school was closed during World War I but was reopened in 1920 and additional programs began being added by 1924, and with the decline of mining in the region, eventually dropping those programs in favor of newer programs. This was furthered through the approval of a name change to Eastern )Oklahoma State College, which allowed for pre –college level courses, though the school went through further revisions of purpose until 1972 when it became once and for all a comprehensive community college.
Academics
Eastern Oklahoma State College offers student the opportunity to pursue either academic transfer or career training opportunities as part of the services it provides its designated service area. Academic transfer is accomplished by completing the first two years of a four year education at Eastern, followed by applying to a four year institution to transfer credits and continue their education, eventually earning a bachelor's degree. Career programs provide education and training in a specific field and are taught by professionals familiar with the necessities and education required to enter the workforce and sustain a career. Such programs take between one and two years to complete, resulting in a certificate or degree that demonstrates competency.
Programs offered include:
Admissions and Financial Aid
Students wishing to enroll at Eastern may do so by completing the application and paying all fees. As an open enrollment institution the requirements for admission are minimal, specifically one needs to be 18 years of age or have a high school diploma. Supplying test scores and transcripts if possible is recommended, as is meeting with a counselor and participating in orientation. Financial aid is available in the form of loans and grants and distributed based on need as determined by the information provided by the student in their completed Free Application for Federal Student Aid (FAFSA). Any queries regarding aid should be directed to the school's financial aid department.
Student to Faculty Ratio
22:1
Murray State College MSC is one of a few well-known institution based in Oklahoma that offers professional training in gun smithing. The course takes a year to a year and a half to complete, and afterwards students can become professionally certified. The college also offers some environmentally oriented courses to students such as Agriculture and Conservation of wildlife. The college prides itself on offering courses that are market oriented, especially within its region. Such courses include Physical Therapy Assisting, Education and Medical Assisting.
While at the college, students are in a position to benefit from activities such as participating in clubs that further their social and personal development standards and also in games and sports that are valuable as co-curriculum activities. There is a wide range of these activities and students have the ability to choose where they would like to participate. Moreover, there is a placement Center that helps students to get a place for attachment to get hands-on experience in their area of specialization and this further links the students to viable employment opportunities after their studies are complete. The school also provides financial aid to eligible students upon application for such opportunities, like the tribal scholarships that considers only the Native Americans.
Student to Faculty Ratio
16:1
True to its mission "Building Futures One at a Time", Connors State College provides the best educational experience while recognizing each of students' goals and aspirations.
The college has 3 campuses: Main Warner Campus is located at the rural agricultural Warner community in the intersection of United States Highway 64 and Interstate 40 in Eastern Oklahoma. The other branches are situated in Muskogee, a port city. Muskogee West Campus is at 2400 W. Shawnee Bypass and Muskogee Three Rivers Port Campus is at 2501 North 41st Street East.
Choose from its several basic fields of studies for a baccalaureate degree, 1- and 2-year technical and occupational education programs in different academic divisions such as agriculture, business, nursing, social sciences and more. It also has an offering of non-credit, remedial and developmental programs for those who wish to further one's knowledge and skills.
As a student, you'll be challenged by its academic, social and civic standards that will bring out your fullest potential. The courses, activities and facilities are designed and founded on values of integrity, quality learning, critical thinking, social responsibility, hard work and fun. These are made possible by its expert faculty and dedicated support staff.
The Connors interactive website has C-key, a self-service login management system. It's a cool way to manage your school credentials, access your coursework and the library, communicate with your professors, contact your classmates and the whole campus community, and pay tuition fees.
If you are up to the challenge in achieving excellence and be globally competitive, welcome to Connors State College!
Student to Faculty Ratio
27:1
About
Southern Union State Community College, located in Wadley, Alabama, was formed in 1993 through the merger of Southern Union State Junior College and Opelika State Technical College. The two schools each had a tradition of excellence and quality that they brought to the new school through merger, as well as the use of three campuses, located in Wadley, Opelika, and Valley, that serve eight counties in east central Alabama and focus on providing transfer, vocational and allied health education. The school is dedicated to providing excellent education and opportunity to its students in the tradition of its predecessor schools, maintaining a high standard conducive to growth and success.

Academics
Southern Union State Community College offers a variety of programs across its campuses that allows students to choose the one that best suits their career or academic goals. Career training programs are typically offered in high demand fields, often reflective of community needs. Individuals enrolled in a career or allied health program will be trained in the skills and abilities required to operate as a professional in their field of study. Programs take between one and two years to complete, resulting in an associate degree or certificate and allowing for the immediate pursuit of employment at the entry level.

Academic transfer programs fulfill the freshman and sophomore years of a four year education, followed by applying to a four year institution to complete the final two years of their bachelor's degree. Individuals seeking transfer to a public Alabama institution will find that the process will be made easier through agreements in place with the school that allow for transfer acceptance based on the student meeting academic prerequisites. Individuals pursuing transfer to out of state or private schools will find that requirements typically vary by school. As such it is recommended students meet with an academic advisor to plan for and best determine what curriculum will meet the requirements for transfer to one's desired school or schools.


Programs offered include:
Admissions and Financial Aid
Southern Union State Community College is an open enrollment institution, admitting any applicant that meets the minimum requirements for admission and submits an application for admission. Students wishing to enroll must supply their previous transcripts, test scores, and may be asked to take a placement exam prior to registration. Students are also encouraged to participate in orientation and to meet with a counselor to choose a program of study and develop a curriculum.

Financial aid is available in the form of loans, grants and scholarships. Students in need of financial assistance must complete the Free Application for Federal Student AID (FAFSA), the information from which will be used to determine a student's financial need, aid program eligibility, and monetary awards. Students may be asked to provide further financial information prior to the disbursement of funds as per new federal regulations governing financial aid. New applications for aid must be submitted prior to the start of each academic year due to changing financial circumstances from year to year.
Student to Faculty Ratio
19:1
Studying in Redlands Community College allows you to get a high-quality education at a low cost.
Whether you are earning an associate degree programs or doing your first 2 years for a Bachelor's degree, Redlands costs much less than the 4-year universities which can save you thousands of dollars.
At an affordable rate, you can actually have a fulfilling college experience. Here at Redlands, you will attend small interactive classes with around a 24-to-1 student faculty ratio. You can participate in intramurals or join any of its student organizations like the Aggie Club, Students in Free Enterprise, and more.
You may also participate in research, national conferences, host industry workshops, publish results in journals, and broadcast findings on radio. Redlands presents these opportunities which are usually found in big universities to enhance learning experience. It aims to prepare their graduates to excel at 4-year universities and in the workforce.
Redlands has student apartments, a campus cafeteria and incredible athletic facilities which include a sports medicine clinic, Fitness for Life center, fitness workout room, indoor swimming pool, racquetball court, indoor walking area, dry and steam saunas.
The campus is located in El Reno with a rich cultural history. Just west of Oklahoma City, Redlands is less than a mile from a golf course and Lake Reno. You can go swimming, boating, skiing, and fishing there for a recreational break.
Great location, impressive facilities, quality and enriching learning experience and low cost- it's all here at Redlands Community College!
Student to Faculty Ratio
21:1
Tulsa Community College (TCC) is a multi-campus, two-year college located in Tulsa, Oklahoma. It has four primary campuses, several community education centers and offers online courses, to serve the large student population in northeastern Oklahoma. TCC offers small class sizes for individualized attention, and more than 200 associate degree and professional certificate programs.
TCC has an outstanding faculty, including members who have received awards from the Carnegie Foundation for the Advancement of Teaching, among others. TCC is ranked among the top 35 community colleges in the nation.
Depending on which of TCC's four campuses or many community centers you choose, you will find a range of programs including distance learning, digital and graphic design, fine arts, energy innovation and alternative energy, health sciences, biotechnology, nursing, veterinary technology, radiology, anesthesiology, dentistry assistance, surgical assistance, and more.
The highest rankings received by TCC have been for its health sciences programs. It has also received awards for its continuing education programs, including awards for "Best of Tulsa" and "Family Favorite."
Students hoping to transfer to four-year institutions to complete a bachelor's degree will benefit from the many transfer agreements TCC has with four-year universities, including: Oklahoma Wesleyan University, Northeastern State University, Oklahoma State University (OSU), and The University of Oklahoma, among others.
Special academic programs and initiatives include "Launch," "EXCELerate," "Tulsa Achieves," "Global Education," and "S.P.I.C.E. - Special Pre-service and In-service Courses for Educators."
History
Tulsa Community College was founded in 1970 in downtown Tulsa, Oklahoma. It has grown and developed since then, always changing to meet the needs of its expanding student body. It is now one of the top higher education institutions in Oklahoma.
Academics
The academic calendar for Tulsa Community College follows the semester format with fall, spring and summer semesters. There is also a 4-week Intersession that runs from early May to early June.
Colleges and Schools
The academic units at Tulsa Community College are organized into divisions and departments, rather than into colleges and schools.
Student Life
Students at the campuses of Tulsa Community College enjoy a wide range of services from academic advising to career services, labs and tutoring, and opportunities for student activities and health and fitness at all four primary campus locations. Other student services include:
Parking
Disability Support
Learning Resources Center
Veterans and Military Services
Testing Services
There are several student organizations available for participation, and student activities include a Hispanic Luncheon, Global Festival, the Red Fork Native American Film Festival, and many more.
Traditions
The traditional school colors for Tulsa Community College are blue and white.
Athletics
While Tulsa Community College offers a variety of intramural sports, it does not formally compete in intercollegiate sports. Intramural sports, which include basketball, soccer, volleyball, and racquetball, offer students opportunities to join leagues and tournaments.
Campuses and CommuityEducation Centers
Tulsa Community College is comprised of four campuses, and an Education Outreach Center in Oklahoma:
Metro Campus
Northeast Campus
Southeast Campus
West Campus
Courses are also taught at several community sites around suburban Tulsa, located in:
Bixby
Catoosa
Cleveland
Drumright
Glenpool
Owasso
Four separate Cherokee Nation Enterprises sites
Community Life
Tulsa Community College was created to support, train and educate Tulsa and the surrounding communities, and is committed to the continuing this mission.
TCC is committed to offering innovative, flexible, and affordable public higher education in response to the demand for a dynamic global environment.
Student to Faculty Ratio
19:1
About
Rose State College, located in Midwest City, Oklahoma, was founded in 1971 when it was known as Mid-Del Junior College, the Oscar Rose College which lasted until 1983 when the school received it third and current name, Rose State College. The school is located near downtown Oklahoma City, offering students easy access to many facilities and resources outside of the school's campus. The school is a public two year open-enrollment institution dedicated to providing quality education to its students through a multitude of academic and career programs. Additionally, the school provides online and evening courses to allow students to create flexible schedules.

Academics
Rose State College offers a number of degrees and programs, allowing students to choose the program that best suits his or her vision of the future, be it continued education or career training. Academic transfer programs allow students to complete the freshman and sophomore years of a four year education at low cost, and once completed apply to a four year institution to continue their education and earn a bachelor's degree. Students should meet with a academic counselor to develop a curriculum that best allows for academic transfer to the student's desired four year institution or institutions.

Career training programs provide students with an education in one of many high demand fields, particularly those in demand in the community. Students enrolled in such a program will develop the skills and abilities necessary to enter the workforce as a professional in their field of study, able to perform tasks and duties as required. A career training program educates students through practical and classroom educational methods, better preparing them for the work environment. Students will earn a certificate or bachelor's degree demonstrating competency and allowing for immediate work at the entry level upon completion of a program, which typically takes between one and two years to complete.

Programs offered include:
Admissions and Financial Aid
Students interested in enrollment at Rose State College will be admitted if the meet the minimum criterion put forth by the school as an open enrollment institution. Students must either be a high graduate or have had their class graduate in order to be eligible for admission. Students who meet the criterion must complete the application for admission in order to be able to register for courses. It is advised that students meet with an academic counselor to determine their program of choice and curriculum prior to registration.

Financial aid is available in the form of loans, grants and scholarships. Students in need of financial assistance should complete the Free Application for Federal Student Aid (FAFSA), the resulting information from which will be used to determine need, program eligibility and monetary awards. Students may be required to provide additional financial information prior to the disbursement of funds to ensure that the information provided by the FAFSA is true and accurate.

Clubs and Organizations
Students at Rose State College are encouraged to participate in one or more of the many clubs sanctioned by the school. Such clubs explore a variety of topics and activities, allowing students to cultivate pre-existing interests or to experience something new. Many clubs focus on social and cultural issues, while others a particular field of interest, with other still focused on academic achievement and betterment. Students who do not find a club that caters to their interests or hobbies may apply to the school to establish one of their own. Clubs and organizations are an excellent method for meeting individuals who share similar interests and goals, and are often at the center of the formation of strong bonds that often last long after the students have graduated.

Clubs and organizations at Rose State College include:
Chess Club
Drama Club
Go Green Club
Student Senate
Toastmasters International Club
Student to Faculty Ratio
20:1
If you are looking for an enhanced collegiate experience, Oklahoma State University-Oklahoma City is the one for you.
OSU-Oklahoma City is part of the 4-branch campus system of Oklahoma State University. This is the main OSU campus with 110 acres of 14 modern building and is located in Stillwater, 80 miles northeast of Oklahoma City. The other 3 branches are OSU-Institute of Technology, OSU-Tulsa and the Center for Health Sciences, Tulsa.
An estimated 7600 full-and part-time students each semester are taking up a variety of associate and bachelor's degrees, certificate programs, developmental education courses, and business and industry training. And classes are available at days, nights, weekends, on-line, via interactive TV, Cox Cable and on DVD. These options give you more freedom to conveniently earn a degree and boost your potential.
What's more, OSU-OKC is loaded with campus activities and support services for the benefit of its students. It organizes clubs, leadership workshops, and extra-curricular activities to develop your social, personal and professional skills. Among the services are advisement, tutoring, free latest Microsoft software, food service, financial aid and the Project SOAR which will listen and evaluate your situation then implement the best available solution for your overall needs.
It is a public college which takes pride of its student-centered approach employed by expert and high credentialed faculty. You can be assured of its excellent curriculum as it blends academic and student support services in response to the current industry needs and with professional inputs.
Your journey to success begins here, let Oklahoma State University-Oklahoma City show you how to reach easily for your goals!
Student to Faculty Ratio
22:1
Oklahoma City Community College, located in Oklahoma City, Oklahoma, is a public two year institution which began development after the voter of Oklahoma City recognized the need for a junior college in the area. By 1972 the school was officially opened, after groundbreaking and construction began for the campus. At the time the school was known as South Oklahoma City Junior College and had enrollment of a little over a thousand students. In 1983 the school changed its name to the current to better reflect its role as a college and its service to the community. Today the school serves over 28,000 students a year, providing them with academic and career training opportunities.
Academics
Oklahoma City Community College provides a large number of programs for students and the community. Such programs may result in an associate degree or certificate and focus on either career training or academic advancement. Career training programs prepare students for entry into the workforce, providing the skills and knowledge necessary to function in the field of study chosen. Certificate programs tend to lack the general education requirements of an associate degree, and thus are shorter. Academic students will complete the first two years of a four year education, and if prerequisites are met, will transfer to a four year institution to complete their bachelor's degree. OCCC also offers adult education and continuing education courses for individuals who wish to return to the classroom for personal growth or professional development.
Programs offered at OCCC include:
Admissions and Financial Aid
Students who wish to enroll at Oklahoma City Community College must be 18 years of age, a high school graduate or equivalent, and have met high school curricular requirements. The school has specific deadlines for each semester, and applications must be received prior to the deadline in order to be considered for a specific semester. Students must also supply all pertinent transcripts. Financial aid is available in the form of loans and grants. Students in need of aid may visit the school's website or financial aid office to obtain the forms necessary to be considered for financial aid. Scholarships are also available, having requirements set forth by the scholarship's overseeing body and distributed based on the scholarship's intended intent.
Clubs and Organizations
Students at Oklahoma City Community College are encouraged to participate in one or more of the clubs available at the school. Clubs and organizations provide students with the opportunity to meet individuals with similar interests, possibly forming social bonds that may extend beyond the school and past graduation. Some clubs will provide opportunities to participate in leadership roles, while others will host activities and events for club members as well as others. Oklahoma City Community College also encourages students to form their own clubs if a club does not exist that reflects his or her interests. An application process is in place and the guidelines for operating a club are available through the school or online.
OCCC clubs and organizations include:
Science Club
Health Professions Club
Engineering Club
Mathematics Club
Kappa Beta Delta – Honors
Recreation and Fitness
Oklahoma City Community College, also maintains recreational and fitness related facilities and activities to promote good health. Students and employees are encouraged to participate in the programs provided, as they provide an enjoyable atmosphere and foster maintaining a healthy lifestyle. The school provides swim lessons, summer camps for youths, fitness classes and a super sprint triathlon. Additional information and calendar dates are available online and are updated regularly each semester.
Student to Faculty Ratio
25:1
Degree Programs at Oklahoma Community Colleges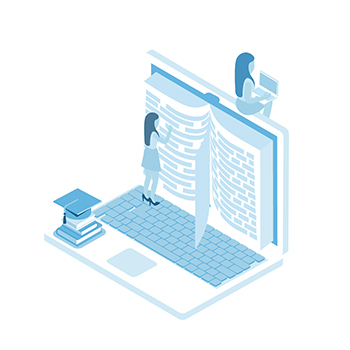 Generally, a community college will confer less-than 2-year degrees to students. Degrees will be an associate degree that come in a few basic varieties: Associate of Arts (AA), Associate of Science (AS), Associate of Applied Science (AAS), or Associate of Fine Arts (AFA). Certificate programs, on the other hand, are shorter-term programs found at community colleges designed to provide students with the essential knowledge and skills of a trade. Examples of certificate programs may bewelding,auto body,computer systems,diesel mechanics,cosmetology, andmedical assisting.
Why Attend a Community College in Oklahoma?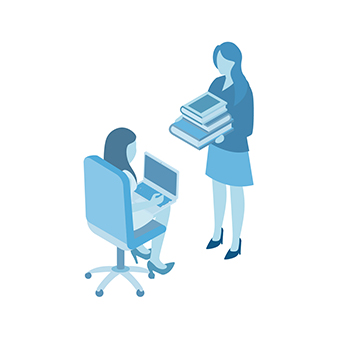 Albeit a degree or certificate program, starting your education at a community college in Oklahoma may be an ideal place to begin your academic journey. As public institutions, community colleges provide quality access to affordable education. They are substantially less expensive than a private college given the fact a community college is partially subsidized by state funds. Another key aspect of a community college worth considering is the fact they offer guaranteed admissions. In other words, any qualifying student who applies for admissions has access to study a number of programs. The combination of access and value translate to millions of students enrolled at community colleges across the country.
The following link may provide helpful information about community colleges in Oklahoma:
The tuition information displayed is an estimate, which we calculated based on historical data and should be solely used for informational purposes only. Please contact the respective school for information about the current school year.
Source: IPEDS Survey 2012-2020: Data obtained from the US Dept. of Education's Integrated Postsecondary Education Data System (IPEDS). Data may vary depending on school and academic year.