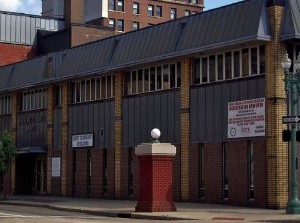 Canton City Schools Adult Community Education is a well-organized and managed learning institution that is found in Stark County, Ohio. The school offers great tools to all groups of people, especially adults who had previously undertaken their high school education and would like to take the opportunity to get into a college. The programs are only open to those who are living within Stark County and are older than 18. Among the courses offered include reading, writing, English language skills, and math. There is a team of professional and qualified staff who are in a position to take the learners through their career development program at a reasonable speed to allow for thorough grasp on the learnt concepts.
Since most of the courses offered are free, they are open to anyone who would like to try Adult Education; for personal development or to add a kick to their resume. They further offer career guidance and counseling for those students who have successfully registered with the school. However, the students enrolled in Adult High School Education program, nursing and Adult Career and Technical Education will have to pay for their studies. Applicants are advised to have a look at the Center's website to determine what program they would like to enroll in.
Programs Offered
The program list below is organized by areas of study. The programs that have a link will direct you to the program's profile page where you can learn more about education requirements and career pathways.
Get more information about the programs offered by Canton City Schools Adult Career and Technical Education by clicking the request information to the right.
(C) Certificate or Award | (A) Associate's | (B) Bachelor's | (M) Master's Degree | (D) Doctorate (PhD,...)
Health and Clinical Professions
Mechanic and Repair Technology
Estimated Costs & Financial Aid
The average "out of pocket" cost of attendance, after any grants and scholarships are considered, is around $16,300. To calculate a more personalized cost visit the net price calculator. There is also a $55 application fee for students applying to the school. The figures listed below are for informational purposes only and do not represent current or future tuition, fees, and expenses.
Financial Aid Details
The table below breaks down the types of financial aid, the percent of students receiving aid, and average amount of aid per student per year.
| | Percent of Students | Average Amount |
| --- | --- | --- |
| Any Financial Aid | 95% | - |
| Receiving Grants & Scholarships | 89% | $8,764 |
| Receiving Student Loans | 84% | $8,644 |
Admissions, Academics, & Student Services
Student Services
To support students and graduates, Canton City Schools Adult Career and Technical Education may provide services like those listed below:
Remedial instructional courses
Career path counseling
Assistance to find work
Other Technical Colleges Nearby
The list of nearby schools has been selected by researching which schools offer similar programs to Canton City Schools Adult Career and Technical Education.