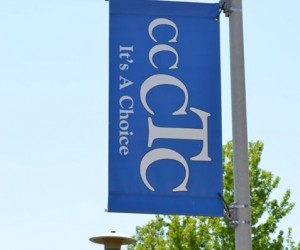 The Columbiana County Career and Technical Center (CCCTC), located in Lisbon, Ohio, is a vocational training Center that was conceived with the idea of providing technical and hands on training to both high school students and adults. It has been performing at a high level since its inception and its high quality graduates are performing well in the field. CCCTC serves Columbiana County and other surrounding counties by offering courses in fields such as Medical care, Human Services, Manufacturing, Communication, Information Technologies, Environmental and Agricultural Systems, and Transportation. These are courses which are designed to help students land a job after completion.
The programs designed for the adults of Columbiana are mainly targeted to those who will be providing their services to the medical care and cosmetics industries. For example, these students receive trainings in areas such as veterinary medicine, culinary arts and automotive technology. The high school students will be in a position to earn credits for diploma courses offered at the same Center. Financial assistance, such as veteran's benefits grants, are also available at the CCCTC.
Programs Offered
The program list below is organized by areas of study. The programs that have a link will direct you to the program's profile page where you can learn more about education requirements and career pathways.
Get more information about the programs offered by Columbiana County Career and Technical Center by clicking the request information to the right.
(C) Certificate or Award | (A) Associate's | (B) Bachelor's | (M) Master's Degree | (D) Doctorate (PhD,...)
Health and Clinical Professions
Estimated Costs & Financial Aid
The average "out of pocket" cost of attendance, after any grants and scholarships are considered, is around $8,200. In order to calculate a more accurate and detailed cost of attendance check out their cost calculator here. There is also a $100 application fee for those applying to a program. The figures listed below are for informational purposes only and do not represent current or future tuition, fees, and expenses.
Financial Aid Details
The table below breaks down the types of financial aid, the percent of students receiving aid, and average amount of aid per student per year.
| | Percent of Students | Average Amount |
| --- | --- | --- |
| Any Financial Aid | 96% | - |
| Receiving Grants & Scholarships | 96% | $4,664 |
| Receiving Student Loans | 93% | $3,458 |
Admissions, Academics, & Student Services
Student Services
To help students and recent graduates, Columbiana County Career and Technical Center may offer services like those listed below:
Night and weekend classes available
Remedial courses
Career path counseling
Helping students find work after graduation
Other Technical Colleges Nearby
The list of nearby schools has been selected by researching which schools offer similar programs to Columbiana County Career and Technical Center.