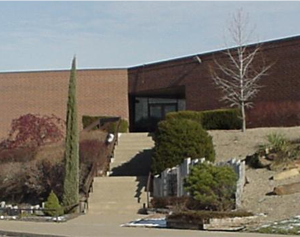 The John D Rockefeller IV Career Center (JDCC), located in New Cumberland, West Virginia, is committed to providing quality education to help students gain the skills needed to become productive society members. At JDCC instructors take pride in igniting student passions. Here experienced teachers help students by providing hands-on instruction.
JDCC offers a variety of programs and courses designed to enrich student lives and help them find employment. Programs offered include; health sciences, automotive technology, building sciences, electronics technology, law enforcement, welding and restraint management. JDCC also has an accredited LPN program. To learn more about the specific programs offered at JDCC please visit: http://jdrcc.org/.
Tuition and costs vary by the program and course of study. Financial aid is available to students who qualify. To learn more about costs, fees and financial aid at JDRCC please visit: https://jdrcc.vfao.com/.
If you're interested in pursuing a high quality education, let the John D Rockefeller IV help you attain your goals. Enroll today and enhance your personal and professional skills as you work towards a new rewarding career.
Estimated Costs & Financial Aid
The average "out of pocket" cost of attendance, after any grants and scholarships are considered, is around $10,000. To calculate a more personalized cost visit the net price calculator. There is also a $25 application fee for students applying to the school. The figures listed below are for informational purposes only and do not represent current or future tuition, fees, and expenses.
Financial Aid Details
The table below breaks down the types of financial aid, the percent of students receiving aid, and average amount of aid per student per year.
| | Percent of Students | Average Amount |
| --- | --- | --- |
| Any Financial Aid | 100% | - |
| Receiving Grants & Scholarships | 100% | $3,186 |
| Receiving Student Loans | 100% | $3,000 |
Admissions, Academics, & Student Services
Student Services
To help students and recent graduates, John D Rockefeller IV Career Center may provide student services like:
Remedial instructional courses
Counseling assistance
Work study style employment
Employment search assistance
Other Technical Colleges Nearby
The list of nearby schools has been selected by researching which schools offer similar programs to John D Rockefeller IV Career Center.