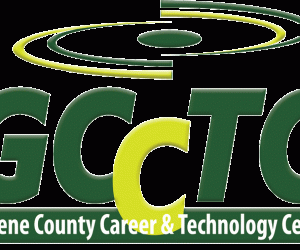 Established in 1970, the Green County Career & Technology Center is located in southwest Pennsylvania. GCCTC  provides technical education to students who wish to seek employment in highly in-demands industries.  The school is located in Greene County but it also serves the school districts of Carmichaels Area, Central Greene, Jefferson-Morgan, Southeastern Greene and West Greene. The school welcomes adult students as well as high school students who want to earn college credits while still studying in high school. In fact, GCCTC participates in the Statewide Articulation Program to give education to career-minded individuals. In fact, the mission of the school is to provide quality technical education to prepare students for their success in postsecondary education, workplace and the community.
Currently, the school offers different programs which include building construction, drafting technology, precision machining, culinary arts, welding, automotive technology, cosmetology, collision repair, health assistant, emergency protective services, computer networks system, childcare services and electrical occupation.  In order to teach quality technical education, the school invests in state-of-the-art technology. Each student has access to computer training and on-line instructions.
GCCTC has simple admission requirements thus allowing prospect students who wish to enroll in a technical school. The term fee in GCCTC is $11,033 which is still non-inclusive of room and board, books and other fees.  Generally, students who are enrolled is required to pay a total of $31,166 per semester.
Estimated Costs & Financial Aid
The average "out of pocket" cost of attendance, after any grants and scholarships are considered, is around $15,500. In order to calculate a more accurate and detailed cost of attendance check out their cost calculator here. There is also a $50 application fee for those applying to a program. The figures listed below are for informational purposes only and do not represent current or future tuition, fees, and expenses.
Financial Aid Details
The table below breaks down the types of financial aid, the percent of students receiving aid, and average amount of aid per student per year.
| | Percent of Students | Average Amount |
| --- | --- | --- |
| Any Financial Aid | 100% | - |
| Receiving Grants & Scholarships | 90% | $7,517 |
| Receiving Student Loans | 90% | $7,278 |
Admissions, Academics, & Student Services
Student Services
To help students and alumni, Greene County Career and Technology Center may offer student services like:
Academic counseling for students
Employment search assistance
Specialized Programs & Accreditations
Licensed Practical Nursing (LPN) Program

Accredited by the Accreditation Commission for Education in Nursing, Inc. ? May 6, 2013 Formerly: National League for Nursing Accrediting Commission (since 1986)
Other Technical Colleges Nearby
The list of nearby schools has been selected by researching which schools offer similar programs to Greene County Career and Technology Center.