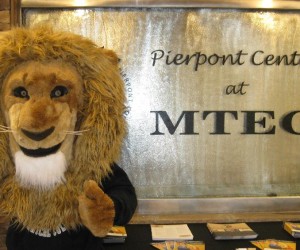 The Monongalia County Technical Education Center (MTEC) is located on 1000 Mississippi St., Morgantown, West Virginia. The institution is publicly owned and administered and offers technical education to mostly the working class sector.
The total tuition and fees for students averages around $2,360, with different programs having different costs associated. However, Pell Grants and other Federal financial aids are also accessible to qualified students.
The mission of the Monongalia County Technical Education Center is to prepare its students to meet the demands of the changing job market now and well into the future. The Institute offers courses in:
Construction Trades
Engineering Technologies And Engineering-Related Fields
Family And Consumer Sciences/Human Sciences
Health Professions And Related Programs
Mechanic And Repair Technologies/Technicians
Personal And Culinary Services
Precision Production
MTEC also provides counseling services, remedial services, work-study, and placement services for qualifying students.  Get informed by requesting information from our portal today and learn more about MTEC.
Programs Offered
The program list below is organized by areas of study. The programs that have a link will direct you to the program's profile page where you can learn more about education requirements and career pathways.
Get more information about the programs offered by Monongalia County Technical Education Center by clicking the request information to the right.
(C) Certificate or Award | (A) Associate's | (B) Bachelor's | (M) Master's Degree | (D) Doctorate (PhD,...)
Health and Clinical Professions
Mechanic and Repair Technology
Estimated Costs & Financial Aid
The average "out of pocket" cost of attendance, after any grants and scholarships are considered, is around $4,300. To calculate a more personalized cost visit the net price calculator. The figures listed below are for informational purposes only and do not represent current or future tuition, fees, and expenses.
Financial Aid Details
The table below breaks down the types of financial aid, the percent of students receiving aid, and average amount of aid per student per year.
| | Percent of Students | Average Amount |
| --- | --- | --- |
| Any Financial Aid | 59% | - |
| Receiving Grants & Scholarships | 59% | $5,617 |
Admissions, Academics, & Student Services
Student Services
To help support students, Monongalia County Technical Education Center may provide student services like:
Remedial courses
Career path counseling
Work study style employment
Assisting students to find work
Other Technical Colleges Nearby
The list of nearby schools has been selected by researching which schools offer similar programs to Monongalia County Technical Education Center.