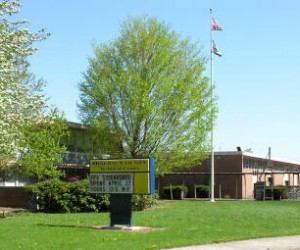 The Mineral County Technical Center is a vocational-technical school located in Keyser, West Virginia. The school offers career courses under the categories of business and marketing, engineering, health, public/human services, and science and natural resources.
Located in a rural area, the school has a strong focus on agricultural subjects, including agricultural education, agricultural mechanics, animal science, agribusiness, and plant science. Engineering programs are offered in the areas of carpentry, computer systems repair technology, welding, and carpentry.
In the health sciences area, the school features an LPN program and students study food management in connection with the courses offered in the public/human services area. You can find out more about the course offerings by calling the vocational technical school at 304-788-4240. The school is located on 600 Harley O. Staggers Drive in Keyser.
Estimated Costs & Financial Aid
The average "out of pocket" cost of attendance, after any grants and scholarships are considered, is around $1,600. To calculate a more personalized cost visit the net price calculator. There is also a $60 application fee for students applying to the school. The figures listed below are for informational purposes only and do not represent current or future tuition, fees, and expenses.
Financial Aid Details
The table below breaks down the types of financial aid, the percent of students receiving aid, and average amount of aid per student per year.
| | Percent of Students | Average Amount |
| --- | --- | --- |
| Any Financial Aid | 50% | - |
| Receiving Grants & Scholarships | 50% | $4,355 |
Admissions, Academics, & Student Services
Student Services
To help support students, Mineral County Technical Center may provide services to students like:
Remedial instructional courses
Academic counseling for students
Other Technical Colleges Nearby
The list of nearby schools has been selected by researching which schools offer similar programs to Mineral County Technical Center.