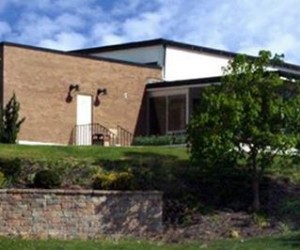 Eastern Center for Arts and Technology (EASTERN) in Willow Grove, PA is a great vocational training program for students both in high school and adults. They offer great full-time programs for high school students and some for adults as well. The mission of EASTERN, a leader in technology and in developing innovative, responsive programs, is to equip all students with the skills, knowledge and attitudes necessary to select, enter and succeed in a career, and to anticipate and adapt to change by providing high-quality technical instruction and specialized services.
During the 2011-12 school year, EASTERN enrolled 463 students in their programs. Considering the size of a normal high school, this is a very small amount of students. With this small amount of students enrolled, EASTERN can bring more individualized instruction to students, by having a small student to teacher ratio. EASTERN is also accredited by the Middle States Association of Colleges and Schools.
EASTERN offers a wide variety of high school programs including:
Allied Health
Automotive Technology
Collision Repair Technology
Commercial Art
Computer Network Administration
Construction Technology
Cosmetology
Culinary Arts
Electrical Technology
Electronics Engineering
Heating, Ventilation and A/C
Office Management
Protective Services
Welding Technology
EASTERN also offers dual enrollment with Montgomery County Community College as well as enrollment for Penn State courses.
The adult and continuing education program at EASTERN consists of automotive Repair and Emissions, Corporate Training, Culinary Arts, Health Care Course, Math Refresher, Individualized Job Training, and Welding. EASTERN also offers an online program to both high school and adult students. This online program includes a variety of classes from Writing and Publishing to Health Care and Medical.
For more information or to submit an application, click here.
Estimated Costs & Financial Aid
The average "out of pocket" cost of attendance, after any grants and scholarships are considered, is around $18,100. To calculate a more personalized cost visit the net price calculator. There is also a $75 application fee for students applying to the school. The figures listed below are for informational purposes only and do not represent current or future tuition, fees, and expenses.
Financial Aid Details
The table below breaks down the types of financial aid, the percent of students receiving aid, and average amount of aid per student per year.
| | Percent of Students | Average Amount |
| --- | --- | --- |
| Any Financial Aid | 89% | - |
| Receiving Grants & Scholarships | 67% | $4,628 |
| Receiving Student Loans | 89% | $6,776 |
Other Technical Colleges Nearby
The list of nearby schools has been selected by researching which schools offer similar programs to Eastern Center for Arts and Technology.