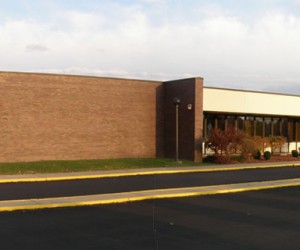 Located at 607 Beatty Road, the Forbes Road Career and Technology Center is located in Monroeville, Pennsylvania. Established in 1959, the school is considered a public institution. Nineteen certificates are awarded in vocational technical training.
Featured subjects include advertising design, automotive technology, child care, building construction, collision repair, computer networking and security, IT/gaming, culinary arts, diesel technology, emergency response, health science, HVAC, landscape design, multimedia, warehouse management, and machine tool technology.
The popular IT/gaming course at the school provides students with practical career skills that focus on business and office applications and computer languages. Courses of study lead to such jobs as game programmers, video game developers, information systems manager, and database administrator.
The school can be contacted at 412-373-8100 for further information.
Programs Offered
The program list below is organized by areas of study. The programs that have a link will direct you to the program's profile page where you can learn more about education requirements and career pathways.
(C) Certificate or Award | (A) Associate's | (B) Bachelor's | (M) Master's Degree | (D) Doctorate (PhD,...)
Estimated Costs & Financial Aid
The items listed below are for informational purposes only and may not represent current tuition, fees, and expenses.
Financial Aid Details
The table below breaks down the types of financial aid, the percent of students receiving aid, and average amount of aid per student per year.
| | Percent of Students | Average Amount |
| --- | --- | --- |
| Receiving Grants & Scholarships | 14% | $2,189 |
Admissions, Academics, & Student Services
Student Services
To help support students, Forbes Road Career and Technology Center may offer services to students like:
Online course work available
Assisting students to find work
Other Technical Colleges Nearby
The list of nearby schools has been selected by researching which schools offer similar programs to Forbes Road Career and Technology Center.