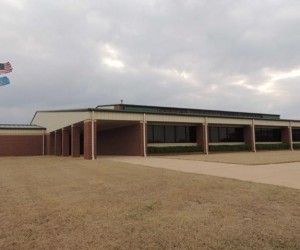 Green Country Technology Center, located in Okmulgee, Oklahoma, is a technical school with a lot to offer prospective students. Serving both high school and adult students, Green Country Technology Center has a program for everyone.
GCTC offers many programs of study to both their high school and adult enrollees. These career certificate programs include: nursing assistant, medical assistant, dental assistant, fitness specialist, licensed practical nurse, pharmacy technician, phlebotomist, physical therapy aide, radiology aide, veterinary assistant, and many more.
Also offered at Green Country Technology Center are lots of resources to assist students in reaching their goals. GCTC boasts a state-of-the-art academic center that offers help with occupational searches, college listings, job applications, resume preparation, interviewing techniques, tutoring, test preparation, library services, and many more.
Students who are currently in high school can attend Green Country Technology Center free of charge, with the exception of any outstanding fees, and the cost of books and supplies. The cost to attend for in-district adults is $2.50 per hour and the cost to attend for out-of-district adults is $5.00 per hour.
Green Country Technology Center also offers business and industry training that prepares employees for various on-the-job situations. These classes help reduce work related accidents and injuries, reduce lost-time days, and increase bottom line figures for companies who take part.
If you or someone you know is interested in applying at Green Country Technology Center, or if you want to learn more about the career certificates and programs offered there, click here to visit GCTC's official website.
Programs Offered
The program list below is organized by areas of study. The programs that have a link will direct you to the program's profile page where you can learn more about education requirements and career pathways.
Get more information about the programs offered by Green Country Technology Center by clicking the request information to the right.
(C) Certificate or Award | (A) Associate's | (B) Bachelor's | (M) Master's Degree | (D) Doctorate (PhD,...)
Mechanic and Repair Technology
Estimated Costs & Financial Aid
The average "out of pocket" cost of attendance, after any grants and scholarships are considered, is around $8,800. To calculate a more personalized cost visit the net price calculator. The figures listed below are for informational purposes only and do not represent current or future tuition, fees, and expenses.
Financial Aid Details
The table below breaks down the types of financial aid, the percent of students receiving aid, and average amount of aid per student per year.
| | Percent of Students | Average Amount |
| --- | --- | --- |
| Any Financial Aid | 87% | - |
| Receiving Grants & Scholarships | 87% | $4,511 |
| Receiving Student Loans | 4% | $6,945 |
Admissions, Academics, & Student Services
Student Services
To help support students, Green Country Technology Center may provide services to students like:
Remedial courses
Career path counseling
Student employment
Helping students find work after graduation
Other Technical Colleges Nearby
The list of nearby schools has been selected by researching which schools offer similar programs to Green Country Technology Center.