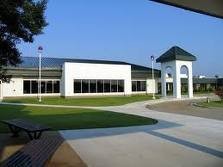 Recognized as a Gold Star school by the OkACTE, Indian Capital Technology Center is a recipient of numerous accolades. It serves seven counties with its campuses in Muskogee, Sallisaw, Stilwell, and Tahlequah. Muskogee campus is located at 2403 N. 41st Street East Muskogee, OK 74403.
As a highly regarded institution, ICTC has the third highest total enrollment rate among the Oklahoma technology center and it has also ranked as the second largest technology center in terms of Business and Industry Services enrollment. This college offers 39 career majors and 12 career clusters responsive to the needs of the students and industry.
ICTC provides Full-Time Career Training Programs, Adult and Career Development, and Business and Industry training to equip students with the knowledge and skills essential to jumpstart or upgrade a career in the industry. Most of the programs are under the areas of Computer Technologies, Business and Accounting, Industry and Trade, and Health.
Through the ICTC's College Alliance with Connors State College and OSU Institute of Technology, students can obtain college credits to complete an Associate of Applied Science degree. In addition to these programs are Continuing Education, General Interest and Online Courses.
To assist students in finding a job, the Job Placement Center support students in job preparation, connects them with local businesses and maintains a list of job openings.
Students of ICTC are honed to envision, experience and excel. This school primarily aims to develop competent and world-class workers bound to succeed and contribute to economic development.  Find the school's application and course catalog at www.ictctech.com or simply request information from this page to learn more today.
Programs Offered
The program list below is organized by areas of study. The programs that have a link will direct you to the program's profile page where you can learn more about education requirements and career pathways.
Get more information about the programs offered by Indian Capital Technology Center – Muskogee by clicking the request information to the right.
(C) Certificate or Award | (A) Associate's | (B) Bachelor's | (M) Master's Degree | (D) Doctorate (PhD,...)
Estimated Costs & Financial Aid
The average "out of pocket" cost of attendance, after any grants and scholarships are considered, is around $7,600. To calculate a more personalized cost visit the net price calculator. The figures listed below are for informational purposes only and do not represent current or future tuition, fees, and expenses.
Financial Aid Details
The table below breaks down the types of financial aid, the percent of students receiving aid, and average amount of aid per student per year.
| | Percent of Students | Average Amount |
| --- | --- | --- |
| Any Financial Aid | 83% | - |
| Receiving Grants & Scholarships | 83% | $5,586 |
Admissions, Academics, & Student Services
Student Services
To help students and alumni, Indian Capital Technology Center – Muskogee may provide student services like those listed below:
Remedial instructional courses
Career path counseling
Specialized Programs & Accreditations
Radiology Technician Program

Accredited by the Joint Review Committee on Education in Radiologic Technology (since 2004)
Other Technical Colleges Nearby
The list of nearby schools has been selected by researching which schools offer similar programs to Indian Capital Technology Center – Muskogee.