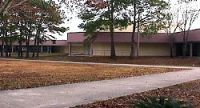 Pinellas Technical Education Center, also referred to as pTEC, operates two locations in the state of Florida, Clearwater and St. Petersburg, with some programs being only available at one of the two campuses. The school was established to provide career training opportunities in order to create a qualified workforce. Established in 1962, the school remains true to its mission for providing quality education through its campuses as well as extension and clinical locations. The school serves nearly 12,000 students annually.
Academics
Pinellas Technical Education Center offers a large variety of programs in over forty areas of study. Students will choose a program of study, typically taking up to a year to complete, developing the skills and abilities necessary to enter the workforce as a qualified professional. Students will take courses that provide theory and practical education, allowing students to utilize skills learned in the classroom in a simulated setting in order to refine them. Upon completion students will be able to pursue work in that area, generally in positions at the entry level and may utilize school resources to help procure employment.
Programs offered at Clearwater campus include:
Admissions and Financial Aid
Pinellas Technical Education Center is a public institution that allows for the enrollment of any individual 16 years of age or older as long as they are not currently enrolled at another institution. Interested persons should complete the application for admission and take a placement exam, the need for which may be waived if the student has already earned an associate level degree or higher. Financial aid is available in the form of loans, grants and scholarships and must be reapplied for prior to the start of each academic year through the completion and submission of the Free Application for Federal Student Aid (FAFSA), the information from which will be used to determine aid program eligibility and financial need.
Programs Offered
The program list below is organized by areas of study. The programs that have a link will direct you to the program's profile page where you can learn more about education requirements and career pathways.
Get more information about the programs offered by Pinellas Technical Education Center – Clearwater by clicking the request information to the right.
(C) Certificate or Award | (A) Associate's | (B) Bachelor's | (M) Master's Degree | (D) Doctorate (PhD,...)
Estimated Costs & Financial Aid
The average "out of pocket" cost of attendance, after any grants and scholarships are considered, is around $21,400. To calculate a more personalized cost visit the net price calculator. There is also a $15 application fee for students applying to the school. The figures listed below are for informational purposes only and do not represent current or future tuition, fees, and expenses.
Financial Aid Details
The table below breaks down the types of financial aid, the percent of students receiving aid, and average amount of aid per student per year.
| | Percent of Students | Average Amount |
| --- | --- | --- |
| Any Financial Aid | 47% | - |
| Receiving Grants & Scholarships | 47% | $3,287 |
| Receiving Student Loans | 3% | $6,800 |
Admissions, Academics, & Student Services
Student Services
To support students and graduates, Pinellas Technical Education Center – Clearwater may provide services to students like:
Online course work available
Remedial courses
Academic counseling for students
Work study style employment
Assisting students to find work
Graduation & Transfer Rates
Community colleges often times offer both career training courses and curriculum to help students transfer out to a 4-year college or university, that is why we include how this school compares for both graduation and transfer rates against other community colleges in Escambia County and community colleges in Florida in total.
| | Pinellas Technical Education Center – Clearwater | Escambia County | Florida |
| --- | --- | --- | --- |
| Graduation Rate | 48.8% | 39.1% | 61.8% |
| Transfer-out Rate | - | 7.1% | 2.7% |
Other Technical Colleges Nearby
The list of nearby schools has been selected by researching which schools offer similar programs to Pinellas Technical Education Center – Clearwater.