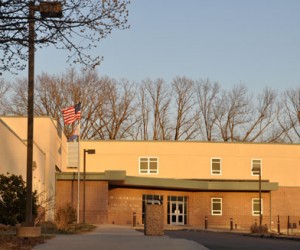 Located in Rolla, Missouri, Rolla Technical Institute offers continuing education and vocational training to learners in the Rolla area. The school also has dual credit programs students can take concurrently with their high school studies. The educational programs include automotive technology, fire and rescue, and drafting and design, just to name a few.
Continuing education and adult vocational training are also offered at Rolla: among them are practical nursing, dental hygiene, and masonry. The Vocational Resources Education Program at Rolla is designed to provide career advisors to both current students and graduates.
Rolla has an open admissions process, meaning that any student with a high school diploma or GED may apply.
Students wishing to find out more about the application process and educational opportunities they can expect to find at Rolla are encouraged to check out the school's web site for more information. Rolla takes pride in developing qualified, capable professionals who know their business.
Programs Offered
The program list below is organized by areas of study. The programs that have a link will direct you to the program's profile page where you can learn more about education requirements and career pathways.
Get more information about the programs offered by Rolla Technical Institute/Center by clicking the request information to the right.
(C) Certificate or Award | (A) Associate's | (B) Bachelor's | (M) Master's Degree | (D) Doctorate (PhD,...)
Estimated Costs & Financial Aid
The average "out of pocket" cost of attendance, after any grants and scholarships are considered, is around $5,400. To calculate a more personalized cost visit the net price calculator. There is also a $50 application fee for students applying to the school. The figures listed below are for informational purposes only and do not represent current or future tuition, fees, and expenses.
Financial Aid Details
The table below breaks down the types of financial aid, the percent of students receiving aid, and average amount of aid per student per year.
| | Percent of Students | Average Amount |
| --- | --- | --- |
| Any Financial Aid | 87% | - |
| Receiving Grants & Scholarships | 58% | $7,476 |
| Receiving Student Loans | 71% | $3,685 |
Admissions, Academics, & Student Services
Student Services
To support students and graduates, Rolla Technical Institute/Center may provide services like those listed below:
Remedial instructional courses
Career path counseling
Assistance to find work
Other Technical Colleges Nearby
The list of nearby schools has been selected by researching which schools offer similar programs to Rolla Technical Institute/Center.