Contact Information
General Contact
Admissions Office
Financial Aid Office
STUDENT TEACHER RATIO
16:1
FINANCIAL AID AWARD AVG.
$9,942
Average Grants + Scholarship Aid Awarded to Undergraduate Students
Percent of Full-Time Undergraduates Receiving Financial Aid
Percent of Students Paying In-State Tuition vs Out-of-State Tuition
Virtual Tour of Campus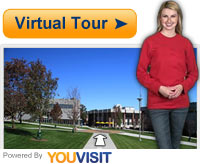 University of Kentucky (Wesleyan)
3000 Frederica Street, Owensboro, KY
The University of Kentucky (UK), located in Lexington, is a leading public research university that has more than 70 nationally ranked academic programs. Top ranking programs include, among others:
College of Arts and Sciences, Department of Psychology, Clinical Psychology Program College of Arts and Sciences, Department of Hispanic Studies
College of Communications and Information Studies, Department of Communication College of Medicine, Anatomy Program
College of Agriculture, Plant Pathology Program
College of Pharmacy, Pharmaceutical Sciences doctoral program
Martin School of Public Policy and Administration, Public Finance and Budgeting Program
The UK offers more than 200 academic programs at the undergraduate, graduate, doctoral and professional levels in 16 colleges and professional schools. It has an acclaimed faculty, all committed to teaching and contributing to the community through service, outreach programs and research. The university also offers workforce training programs and distance learning through online courses.
History
The University of Kentucky was founded in 1865 as a land-grant institution.
Academics
The academic calendar of the University of Kentucky follows the semester format, with fall and spring semesters. There is also a short, Winter Intersession, and two Summer Sessions of four and eight weeks. The College of Dentistry, College of Law and College of Medicine each have their own academic calendars, which are posted on the uky.edu website.
Colleges and Schools
The academic colleges and schools of the University of Kentucky are:
College of Agriculture
School of Human Environmental Sciences
College of Architecture (Now College of Design)
College of Arts and Sciences
Gatton College of Business and Economics
College of Communications and Information Studies
College of Design (formerly College of Architecture)
College of Education
College of Engineering
College of Fine Arts
College of Health Sciences
School of Human Environmental Sciences
College of Nursing
College of Social Work
Patterson School of Diplomacy and International Commerce
The professional and graduate schools of the University of Kentucky are:
College of Dentistry
College of Law
College of Medicine
College of Pharmacy
College of Public Health
Multidisciplinary Graduate Degree Programs
The Graduate School
Student Life
The UK offers more than 340 student clubs and organizations available for involvement. The campus has several residence halls with spacious common areas and wireless Internet access in most areas. There is also a fitness center, a rock climbing wall and many sports courts available for use.
Other amenities and opportunities for involvement include the Student Center, the Writing Center, the Hub, concerts, the campus radio station and downtown Lexington just steps away.
Traditions
The official colors of the University of Kentucky are blue and white, chosen as the school colors in 1892.
The nickname for the UK athletic teams is "Wildcats," which started in 1909 at a football game where the team "fought like Wildcats." The school's mascot is a Wildcat, who entertains fans at athletic events and also attends academic functions and the UK ambassador.
Athletics
The UK "Wildcats" athletic teams compete in several intercollegiate sports, including:
Men's Sports:
Baseball
Basketball
Cross Country
Football
Golf
Rifle
Soccer
Swimming and Diving
Tennis
Track and Field
Women's Sports:
Basketball
Cross Country
Golf
Gymnastics
Rifle
Soccer
Softball
Swimming and Diving
Tennis
Track and Field
Volleyball
Community Life
Kentucky is considered the "horse capital of the world" and Lexington has many horse farms in the vicinity that offer tours. Lexington is known for its small town feel, and is considered one of the best American cities to live in. Yet there are also big city perks, such as numerous restaurants, a vibrant nightlife, plenty of arts and culture - all within a few blocks of the University of Kentucky campus.
Community engagement is a significant part of the UK mission, and the university has many community outreach programs. It has an agricultural extension service in every county in Kentucky to help with farming, financial planning, and more.
The UK's Coldstream Research Park in Lexington is helping start-up high-tech and health-care companies in the community. The College of Dentistry's mobile dental vans bring dental care to thousands of local children. UK researchers are conducting scientific studies in projects ranging from water quality and energy production to breast cancer and other diseases.
Admission Requirements & Details
The admission details below may give you an idea of the students University of Kentucky accepts. The details may include admissions application requirements and recommendations, as well as any AP college credits that may be transferred.
College Credits Accepted
Dual Credits
Life Experience Credits
AP Course Credits
Student Enrollment
Total enrollment at University of Kentucky is around 29,000 students. The enrollment breakdown by academic level is 17% enrolling as graduate students and 76% as undergraduate students.
Estimated Costs & Financial Aid
The average "out of pocket" cost of attendance, after any grants and scholarships are considered, is around $19,800. In order to calculate a more accurate and detailed cost of attendance check out their cost calculator here. There is also a $50 application fee for those applying to a program. The figures listed below are for informational purposes only and do not represent current or future tuition, fees, and expenses.
Tuition & Fees Information
Annual tuition range estimates:

State Residents: $11,000-$13,000
Out-of-State: $29,000-$35,200

Charges per unit:

In-State: $460-$550 per unit
Out-of-State: $1,200-$1,500 per unit
Financial Aid Details
The table listed below helps break down the types of financial aid students receive and the percent receiving aid, as well as the average amount of aid per student per year.
| | Percent of Students | Average Amount |
| --- | --- | --- |
| Any Financial Aid | 95% | - |
| Receiving Grants & Scholarships | 93% | $10,268 |
| Receiving Student Loans | 49% | $8,661 |
Academics & Student Services
Student Services
To help students and recent graduates, University of Kentucky may offer services to students including:
Distance learning
Weekend and night classes available
Remedial instructional courses
Academic counseling for students
Employing students to lower education costs
Employment search assistance
Child care
Specialized Programs & Accreditations
Campus: University of Kentucky
Clinical Pastoral Education (CPE) & Supervisory CPE Program
Art and Design Program
Clinical Psychology (Ph.D.) Program
Counseling Psychology (Ph.D.) Program
Dietetics Program
Coordinated Dietetics Program
Health Services Administration Program
Law Program
Medical (M.D.) Program
Music Program
Bachelor's Degree in Nursing (BSN) Program
Nursing (MSN, DSN) Program
Oral and Maxillofacial Surgery Program
Orthodontics & Dentofacial Orthopedics Program
Pharmacy (Pharm. D.) Program
Master's in Public Health (M.P.H.) Program
Radiation Therapist Program
Elementary and Secondary School Teacher Education Program
Theatre Program
Campus: University of Kentucky Center for Rural Health
Intercollegiate Athletics
Wesleyan is a Member of National Collegiate Athletic Association (NCAA), with many of the sports belonging to the NCAA Division I-FBS classification. The most popular sports played are listed below:
Baseball (Southeastern Conference)
Basketball (Southeastern Conference)
Track and Field (Southeastern Conference)
Football (Southeastern Conference)
Golf
Gymnastics
Rifle
Soccer
Softball
Swimming and Diving
Tennis
Volleyball
Programs Offered
The program list below is organized by areas of study. The programs that have a link will direct you to the program's profile page where you can learn more about education requirements and career pathways.
Get more information about the programs offered by University of Kentucky by clicking the request information to the right.
(C) Certificate or Award | (A) Associate's | (B) Bachelor's | (M) Master's Degree | (D) Doctorate (PhD,...)
Other 4-Year Public Colleges
The list of schools below have been selected by researching which schools offer similar programs to University of Kentucky.
See a list of all the colleges and universities by clicking on one of the links below:
Contact Information
General Contact
Admissions Office
Financial Aid Office