Contact Information
General Contact
Admissions Office
Financial Aid Office
STUDENT TEACHER RATIO
14:1
FINANCIAL AID AWARD AVG.
$8,984
Average Grants + Scholarship Aid Awarded to Undergraduate Students
Percent of Full-Time Undergraduates Receiving Financial Aid
Percent of Students Paying In-State Tuition vs Out-of-State Tuition
Virtual Tour of Campus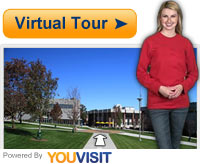 University of Louisville
210 Lindsey Wilson St, Columbia, KY
University of Louisville (U of L) is a research university located in Louisville, Kentucky. The university is comprised of three campuses in the Louisville metropolitan area. The U of L Belknap Campus, just a few miles from downtown Louisville, houses seven schools and colleges. Located in downtown Louisville is the Health Sciences Center, which houses the university's health-related programs and the University of Louisville Hospital. The Shelby Campus is located in eastern Jefferson County.
University of Louisville offers degrees at the bachelor's, master's, doctoral and professional levels. It has more than 170 fields of study in its 12 schools and colleges. It also offers a post-baccalaureate Pre-med Certificate Program, and many Study Abroad programs.
History
University of Louisville was conceived in 1798 as the Jefferson Seminary in Louisville, and opened in 1813. By 1829 it had closed. In 1837, the Louisville Medical Institute (LMI) and the Louisville Collegiate Institute (LCI) opened. In 1840, LCI changed its name to Louisville College, and later inherited the estate of the Jefferson Seminary that was designated for higher education in Louisville. While LMI thrived, LCI did not. In 1846, the medical school and college were combined with a newly created law school to form the University of Louisville. The college did not survive this change, while the other two divisions prospered.
In 1907, the liberal arts college was revived and added new programs that included the Graduate School, Speed Scientific School, University College, School of Music, and others. A full-time faculty and administrative staff were appointed before the onset of World War I.
After World War II, there was an effort to desegregate the local colleges and the university. Desegregation was achieved from 1950 to 1951. In 1970, the university joined the state system of higher education for financial survival.
Academics
The academic calendar for the University of Louisville follows the semester format, with fall, spring and summer semesters. The summer semester is broken into several terms, as follows: Term I, Term II, Ten-week Term, Term III
Colleges and Schools
The colleges and schools of the University of Louisville are:
College of Arts & Sciences
College of Business
School of Dentistry
College of Education & Human Development
School of Interdisciplinary and Graduate Studies
Kent School of Social Work
Brandeis School of Law
School of Medicine
School of Music
School of Nursing
School of Public Health & Information Sciences
Speed School of Engineering
Within each school or college at UoL are different divisions, centers and departments.
Student Life
U of L is a social campus, with a Student Activities Center, Student Affairs Office, Student Government office, a full Student Events Calendar, 28 Greek organizations, and more than 300 student clubs and organizations.
On campus housing is available, along with a wide variety of dining options. The student newspaper, The Louisville Cardinal, keeps students informed of news, events and activities on campus. The "Cardinal Card" is every students ID card and discount card, granting access to campus health services, on and off campus student services and activities.
Traditions
The traditional school colors for the University of Louisville are red and white, with black as an accent color. The school mascot is the cardinal, and the athletic teams are nicknamed the U of L "Cardinals."
Fight! U of L - by R.B. Griffith
Fight now for victory and show them
How we sure will win this game
Fight on you Card'nals and prove to them
That we deserve our fame.
Rah, Rah, Rah!
Roll up the score now and beat the foe
So we can give a yell
With a FIGHT! give them all you've got
For we are with you U of L.
All Hail U of L - by Alan Greener
All hail to thee our U of L
As we stand up for her fame.
All hail to thee our U of L
As we fight to win this game.
Sing praises for a victory,
We wish our heroes well.
All hail the Cardinal Spirit.
All hail our U of L!
GO CARDS!
Athletics
The U of L's athletics teams have won two NCAA Division I championships, and many of its athletic programs have received top ranking. The U of L's "Cardinals" compete in numerous intercollegiate sports, including:
Men's Sports:
Baseball
Basketball
Cross Country
Football
Golf
Soccer
Swimming and Diving
Tennis
Track and Field
Women's Sports:
Basketball
Cross Country
Field Hockey
Golf
Lacrosse
Rowing
Soccer
Softball
Swimming and Diving
Tennis
Track and Field
Volleyball
Satellite Campuses
The University of Louisville has three campuses:
Belknap Campus, with seven of its 11 colleges and schools
The Health Sciences Center, with all health programs and the University of Louisville Hospital
Shelby Campus, in Eastern Jefferson County
Community Life
The city of Louisville has long been known as a hotbed for arts and culture. It is home to the Actors Theatre of Louisville, which has introduced many renowned new plays through the years that resulted in many prestigious awards. Other cultural attractions in the community include the Center for Performing Arts, Frazier International History Museum, Kentucky Derby Museum, Louisville Ballet, Louisville Orchestra, Louisville Science Center, Louisville Slugger Museum, and the Muhammad Ali Center, among others.
Historical attractions in Louisville include two important vessels that have become National Historic Landmarks: The Riverboat Spirit of Jefferson, and the Steamer Belle of Louisville. Both boats are at Waterfront Park in downtown Louisville.
The U of L has many community partnerships that benefit the school and the region, including:
University Partnerships for Urban Development
Urban Studies Institute
Kentucky Pollution Prevention Center
Kentucky Population Research/State Data Center
Sustainable Urban Neighborhoods
Kentucky Institute for Environment and Sustainable Development
Admission Requirements & Details
The information regarding admissions below may give you an idea of the students University of Louisville accepts. The details may include admissions application requirements and recommendations, as well as any college or dual credits that may be transferred.
College Credits Accepted
Dual Credits
Life Experience Credits
AP Course Credits
Student Enrollment
University of Louisville has a total student population of about 21,000. The student body is made up of 73% undergraduate students and 14% graduate students.
Estimated Costs & Financial Aid
The average "out of pocket" cost of attendance, after any grants and scholarships are considered, is around $17,100. In order to calculate a more accurate and detailed cost of attendance check out their cost calculator here. There is also a $25 application fee for those applying to a program. The figures listed below are for informational purposes only and do not represent current or future tuition, fees, and expenses.
Tuition & Fees Information
Tuition estimates per year:

In-State: $12,000-$14,000
Out-of-State: $28,000-$33,310

Charges per unit:

In-State: $490-$590 per unit
Out-of-State: $1,200-$1,400 per unit
Financial Aid Details
The financial aid table below details the types of financial aid, along with the percent of students receiving aid, and on average the amount of aid per student per year.
| | Percent of Students | Average Amount |
| --- | --- | --- |
| Any Financial Aid | 97% | - |
| Receiving Grants & Scholarships | 94% | $10,047 |
| Receiving Student Loans | 48% | $6,621 |
Academics & Student Services
Student Services
To support students and graduates, University of Louisville may offer services to students like those listed below:
Distance learning
Night and weekend classes available
Remedial courses
Career path counseling
Employing students to lower education costs
Employment search assistance
Day care
Specialized Programs & Accreditations
Clinical Psychology (Ph.D.) Program
Counseling Psychology (Ph.D.) Program
Dental Hygienist Program
Endodontics Program
Law Program
Medical (M.D.) Program
Music Program
Bachelor's Degree in Nursing (BSN) Program
Nursing (MSN, DSN) Program
Oral and Maxillofacial Surgery Program
Orthodontics & Dentofacial Orthopedics Program
Pediatric Dentistry Program
Periodontics Program
Prosthodontics Program
Master's in Public Health (M.P.H.) Program
Speech-Language Pathology Program
Elementary and Secondary School Teacher Education Program
Theatre Program
Intercollegiate Athletics
University of Louisville is a Member of National Collegiate Athletic Association (NCAA), with many of the sports being in the NCAA Division I-FBS classification. The most popular sports played are listed below:
Baseball (Atlantic Coast Conference)
Basketball (Atlantic Coast Conference)
Track and Field (Atlantic Coast Conference)
Field Hockey
Football (Atlantic Coast Conference)
Golf
Lacrosse
Rowing
Soccer
Softball
Swimming and Diving
Tennis
Volleyball
Programs Offered
The program list below is organized by areas of study. The programs that have a link will direct you to the program's profile page where you can learn more about education requirements and career pathways.
Get more information about the programs offered by University of Louisville by clicking the request information to the right.
(C) Certificate or Award | (A) Associate's | (B) Bachelor's | (M) Master's Degree | (D) Doctorate (PhD,...)
Other 4-Year Public Colleges
The list of schools below have been selected by researching which schools offer similar programs to University of Louisville.
See a list of all the colleges and universities by clicking on one of the links below:
Contact Information
General Contact
Admissions Office
Financial Aid Office