Get Your Degree!
Get information on Public programs from our featured schools.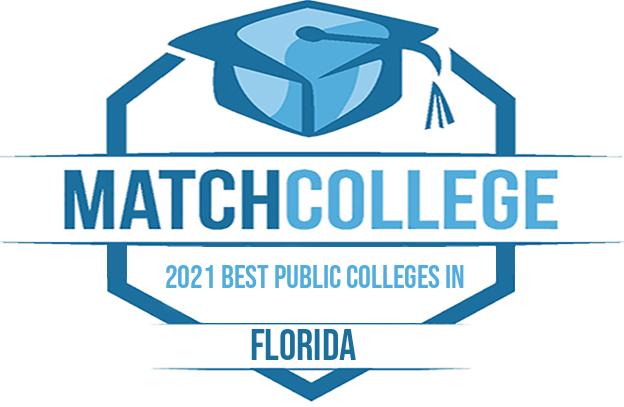 As the third most populated state in America, Florida has approximately half the residents of California. The state of Florida conjures up images of Disneyworld, palm trees, and sunny beaches for most people. Within academia, the state boasts a list of accredited colleges close to 500 in total. The impressive list of universities and colleges starts with the public college system in Florida. The names of public universities you will know off hand include the University of Florida located in Gainesville and Florida State University in Tallahassee. Both have found their way onto our top pubic colleges rankings and that of the US News and World Report. The combination of top-tier education is coupled with a budget-friendly tuition for in-state residents that creates a self-fulfilling cycle in quality academics.
2021 Best Public Colleges in Florida
The University of Florida is located in Gainsville, Florida and is one of the three largest single campus universities in the US.  It is one of three research flagship universities within the State University System of Florida and is the most prestigious school of higher learning in the state.
The University of Florida has a 2,000 acre campus and has been recognized as a "Public Ivy" facility. It has 150 research centers and institutes and is the home of 16 colleges.
History
The Buckman Act of 1905 consolidated all Florida colleges into three institutions that were segregated by race and sex. They were:
The Florida Female College for white women.
The University of the State of Florida for white men
The State Normal School for Coloured Students, which accommodated African American men and women
The State University System of Florida was reorganized by the Buckman Act and allowed the system to be governed by the Florida Board of Control, which chose Gainsville for the new campus. 102 students were welcomed there on September 26, 1906.
The name of the school was changed from the University of the State of Florida to the University of Florida in 1909. In 1911, the alligator was chosen as the school's mascot.
In 1924, the Florida Legislature mandated that women over the age of 21 years and who had completed 60 semester hours could enrol at the University of Florida in programs that weren't offered at the Florida State College for Women. Lucy Goodbread-Black enrolled at the College of Agriculture in 1925. She was the first woman to attend the University of Florida.
When WWII ended, many returning military men applied to the University of Florida under the GI Bill of Rights. The University couldn't meet the demand and the Tallahassee Branch was opened on the campus of the Florida State College for Women. 954 men had enrolled by 1947. To meet the demand the Florida State College for Women reverted to co-ed status and the name changed to Florida State University.
By 1958, a medical school and Shands Hospital had been founded and African American students were allowed to enrol. Campus expansion increased dramatically at this point and continues to do so.
Many of the buildings on the campus of the University of Florida have significant historical value. The Historic District covers about 650 acres and is comprised of 19 buildings, some of which are listed on the US National Register of Historic Places. Examples include:
Buckman Hall
Century Tower
Carlton Auditorium
Florida Gymnasium
Women's Gymnasium
Mallory Hall
Infirmary
The Hub
Plaza of the Americas
Academics
Students world-wide attend the University of Florida. Professional degree programs include but are not limited to:
Law
Dentistry
Medicine
Pharmacy
Veterinary Medicine
The University of Florida ranks 17th in the US for the largest international student body. It ranks 2nd in the US for bachelor degrees awarded to African Americans and 3rd for Hispanic students.
The application process for the University of Florida is very competitive. The freshmen retention rate is 94%. Students who wish to apply to the University's honors program must do so after being accepted to the University. Over 100 programs are offered in the honors program. Freshmen must have a SAT score of 2070 and a GPA of 4.0 minimum.
The University of Florida is comprised of 16 colleges and over 100 educational research and service centers. It offers 200 graduate degrees and more than 100 undergraduate majors. Examples of colleges include:
College of Nursing
College of Medicine
Levin College of Law
College of Fine Arts
College of Health and Human Performance
Institute of Food and Agriculture Sciences
Student Life
At Reetz Student Union students will find the Career Resource Center, which provides services for alumni and students. These services assist in career experiences, employment opportunities and career development.
More than 15% of undergraduate students belong to a fraternity or sorority. Examples include, but are not limited to:
Alpha Gamma Ro
Delta Chi
Kappa Sigma
Sigma Chi
Theta Chi
Chi Omega
Kappa Delta
Delta Phi Epsilon
Phi Mu
Zeta Phi Beta
The Reserve Officer Training Corps was officially founded in 1905 and is the official training and commissioning program.
There is housing for 9200 students at the University of Florida. Privacy and cost vary.
Local Community
There is lots of green space on campus, including picnic areas, ponds, open space and a wildlife sanctuary that is comprised of 81-acres. The University owns Lake Alice and there are many recreational rivers and lakes in the area. Sports facilities are plentiful both indoors and out, including the Student Recreation and Fitness Center, Plaza of the Americas and the University Golf Course.
Besides these, there are a wide range of museums, attractions, festivals, events, hiking trails, swimming, canoeing and wildlife viewing. There are also dozens of hotspots for those who enjoy a night out on the town.
Student to Faculty Ratio
18:1
Florida State University is the main institution of the State University System of Florida. It is classified as a doctoral research university, conferring more than 2,000 professional and graduate degrees annually. The FSU establishment sprawls over 1,500 acres in land area, with numerous facilities and more than 500 buildings. Since its founding in 1951, it now has 15 colleges offering 275 different programs. Regional campuses and training centers are situated all over the state, some locations being in Sarasota, Panama City, and Daytona Beach. Overseas study centers are located in England, Italy, Panama, and Spain.
Noted for being a premier research university, Florida State houses several research institutes in various fields including physics, biology, sociology, and criminology, among others. Research laboratories include the National High Magnetic Field Laboratory, High Performance Materials Institute, Florida Center for Advanced Aero-Propulsion, Center for Advanced Power Systems, and the Institute for Energy Systems, Economics, and Sustainability. These laboratories are either funded or supported by various national and state government agencies.
The university is also known for its excellence in cultural arts. FSU presides over programs in affiliation with the Ringling Museum of Art in Sarasota, focusing on the areas of visual arts, performing arts, cultural education, and history. Ringling is famous for its extensive collection of fine art in the North American region.
Florida State's Division of Student Affairs oversees student services for both academic and non-academic pursuits; from career counseling, to university housing and student health. Campus recreation facilities are located at the Leach Center, featuring provisions for both indoor and outdoor sports activities. The center houses an indoor track, swimming pool, atrium, and various courts for basketball, volleyball, badminton, and table tennis.
Student to Faculty Ratio
21:1
The University of South Florida is located in Tampa. It is part of the State University System of Florida and is a public research facility.
History
The University of South Florida was established in 1956, on the site of Henderson Air Field. It was not named until 1957 and students didn't attend until 1960.
Between 1957 and 1970, the University expanded quickly, due to the fact that graduate degree programs began in 1964. Today, the University of South Florida has been dubbed the Harvard of the South. It takes great pride in advancing as a research university.
Academics
The University of South Florida has eighteen colleges, institutions and schools, including:
College of Arts and Sciences
College of Business
College of Engineering
Honors College
College of Marine Sciences
College of Medicine
The Confucius Institute
School of Music
School of Library and Information Science
School of Theatre and Dance
School of Therapy and Rehabilitation Science
Campuses
The University of South Florida has three satellite campuses. They are:
University of South Florida, Lakeland, established in 1988. It offers more than twenty graduate and undergraduate degrees.
Sarasota-Manatee, established in 1975. At that time it shared a campus with New College of Florida. A new campus opened in August 2009.
St. Petersburg Campus, established in 1965. It is located in downtown St. Petersburg.
Student Life
13% of students that attend the University of South Florida live on campus. Most find it more cost efficient to live off campus in apartments for students. As of 2009, the University of South Florida requires that all freshmen live on campus for the first year of their education. Students who live with parents or guardians in certain counties are exempt, as are students who are 21 years old when the fall semester begins and those who are married or have dependents.
Fraternities and Sororities
The University of South Florida is comprised of a large Greek community. Fraternities and Sororities include:
Alpha Phi Alpha
Chi Phi
Delta Chi
Kappa Kappa Psi
Sigma Beta Rho
Teta Chi
Alpha Delta Pi
Chi Omega
Lamba Theta Alpha
Sigma Delta Tau
Zeta Tau Alpha
There are numerous other fraternities and sororities as well.
Media
In 1961, the first student newspaper was the Campus Edition of the Tampa Times. When that newspaper became defunct, The Oracle took its place. On September 6, 1966, The Oracle was first published as a weekly. Presently it is published four times weekly. The University of South Florida also has a student radio station. WBUL is located in the Phyllis P. Marshall Center.
Athletics
The Bulls are the University of South Florida's athletic teams. They include:
Baseball
Golf
Football
Men's and Women's Basketball
Men's and Women's Soccer
Softball
Tennis
Track
Cross country
Sailing
Volleyball
The University of South Florida joined the Big East Conference in 2005. Herd of Thunder is the athletic band of the South Florida Bulls. It was founded in 1999.
Community
The University of South Florida is at the hub of the Tampa community and strives to make the area of Tampa Bay a better place to live, play and work.
For animal lovers, Busch Gardens is a paradise. Visit the Serengeti Plains, thrill to the wind blowing in your hair as you ride the roller coaster or stop by the Brewmaster's Club. Lowry Park is another must-see for animal lovers.
If you enjoy great entertainment or a night on the town, be sure to visit Channelside entertainment district. Enjoy nightclubs, a 10-screen IMAX Theatre, tasty cuisine at a wide variety of restaurants or do some shopping at the local retail stores.
Be sure to visit Ybor City, northeast of downtown. This historic district was the hub of Tampa's pre-Depression cigar trade and there are many National Historic Sits and Landmarks within its boundaries.
Other activities include golf, mini golf, bowling, swimming, bike riding, botanical gardens, museums, manatee viewing and more. No matter what your interests, you will find something to your liking in Tampa.
Student to Faculty Ratio
22:1
The University of Central Florida is located in Orlando. It is a metropolitan research university of the State University System of Florida.
History
The University of Central Florida was founded on June 10, 1963. At that time it was known as Florida Technological University. Its goal was to train highly skilled individuals to work at the Kennedy Space Center. The University is a space-grant university and has made notable contributions to a number of fields, including:
Computer Science
Digital Media
Education
Optics
Modeling and Simulation
Florida Governor Claude Kirk presided over the ground breaking ceremony in March 1967. The school was a coeducation and non-segregated institution. It was once known as a small commuter and technology school. Today, it is the largest university in the US in terms of undergraduate enrolment and the largest in Florida.
Academics
The University of Central Florida's academic calendar is based on the semester system. Fall semester begins late in August and runs until early December. Spring semester begins in January and runs until May. There are four summer semesters that run anywhere from six to twelve weeks.
Colleges
Colleges with the University of Central Florida number twelve. Examples include:
College of Sciences
College of Optics and Photonics
College of Medicine
College of Health and Public Affairs
College of Engineering and Computer Science
The Burnett Honors College
College of Arts and Humanities
Student Life
The University of Central Florida encourages its students to become involved in a variety of organizations. Examples include, but aren't limited to:
The Campus Activity Board
Office of Student Involvement
Volunteer UCF
Multicultural Student Center
Student housing is mainly for freshmen, with the exception of Towers at Knights Plaza, which houses honor students, student athletes and upper level students.
Fraternities and Sororities
The Inter-fraternity Council at the University of Central Florida is comprised of 16 fraternities and ten sororities. There are a variety of honor and multicultural organizations. The Diversified Greek Council consists of nine cultural organizations, five sororities and four fraternities.
Traditions
The only time that students are allowed into Reflection Pond is at Spirits Splash, which is a homecoming tradition. A pep rally takes place on the Friday before the big homecoming game. Students descend into the pond to show their school spirit. Spirit Splash was named the best college and university tradition in Florida by Florida Leader magazine in 2000.
Athletics
The collegiate teams of the University of Central Florida are the UCF Knights. Women's teams include:
Golf
Basketball
Baseball
Softball
Track and field
Cross country running
Tennis
Soccer
Rowing
Volleyball
Men's teams include:
Football
Basketball
Baseball
Soccer
Cross country running
Tennis
Golf
In 2007, Knight's Plaza, a new athletic village was developed at the north end of the campus.
Satellite Campuses
The University of Central Florida has several satellite campuses. Three are located in downtown Orlando. Others are located in Claremont, Kissimmee, Daytona Beach, Cocoa, Ocala, Leesburg, Heathrow, Sanford and Palm Bay.
Community Life
Of course everyone knows that Disney World is the number one attraction in Orlando, but there is much more to see and do that is of interest. If you want to explore a different theme park, enjoy thrill rides at Universal Studios. Cirque du Soleil is a great experience for those who enjoy a Circus atmosphere. Animal lovers will enjoy Animal Kingdom or, for the thrill of a lifetime, Sea World, where you can interact with the dolphins and stingrays.
For a change of pace, go bowling at World Bowling Center, where the murals are whacky and whimsical. Bowling can be a lot of fun with a group of friends and it is great exercise.
There are several mini golf courses in Orlando, as well as 18-hole courses for those who enjoy a day on the greens. Eat at Sonic, America's Drive-in, where a car hop will deliver food to your car just as they did in the 1950s. Movies are fun at Regal Cinemas Stadium 20+ IMAX, or enjoy some Italian fare at Maggiano's Little Italy.
Enjoy a night out at The Lucky Leprechaun or visit Church Street Station, which includes several bars and nightclubs. Other things to do in Orlando include shopping, skateboarding and swimming.
No matter what your interests, there are thousands of attractions and venues in Orlando for you to enjoy.
Student to Faculty Ratio
30:1
UNF is a public school that has a large number of majors and degree programs available for students to choose from. The school is located in Jacksonville, FL, in a predominantly urban area. About 16,000 students enroll at University of North Florida yearly.
Students may select from a few areas of study, including but not limited to:
Liberal Arts And Sciences
Communications And Journalism
Psychology
Education
Business And Marketing Studies
Health And Clinical Professions
Students applying for admission are usually required to submit an application, transcripts, records, test scores and any requested application essays, which will then be reviewed by the admissions staff. Very common scores among students admitted to University of North Florida are within the range of 23 to 26 on the ACT, or 1560 to 1830 on the SAT exam. University of North Florida admits about 50% of students applying annually. Of those accepted, about 32% enrolled. More information regarding admissions can be found at unf.edu.
The cost of undergraduate tuition varies for in-state and out-of-state residents. In-state residents pay close to $5,600, while nonresidents pay $19,000 for the year. Student housing is available on-campus for students. The yearly cost of housing is approximately $5,300. UNF may help with costs by offering financial aid for students who qualify by way of loans, grants, scholarships and work study programs.
The University of North Florida Ospreys participate in a number of athletic programs, as part of the NCAA organization. Athletic programs available:
Baseball (NCAA Division I-AAA)
Basketball (NCAA Division I-AAA)
Track & Field (NCAA Division I-AAA)
Golf (NCAA Division I-AAA)
Soccer (NCAA Division I-AAA)
To see a full list of areas of study, programs, enrollment information, financial aid details, and more, please take a look at the school's website at http://www.unf.edu.
Student to Faculty Ratio
19:1
The Florida International University (FIU) is the only public research university in Miami, with campuses in University Park and Biscayne Bay. Both sites total more than 500 acres in land area, in addition to a number of regional learning sites and international campuses in China and the UAE.
The colleges of Arts and Sciences, Business Administration, and Engineering account for more than half of the students enrolled at FIU. There are nearly 200 programs being offered throughout the university's schools and colleges, including graduate programs in architecture, law, and medicine. FIU's Herbert Wertheim College of Medicine is the only public medical school in South Florida and is affiliated with the Jackson North Medical Center, Mt. Sinai Medical Center, Miami Children's, and Mercy Hospital. The School of Hospitality and Tourism Management, on the other hand, holds the prestige of being the only US school to have been invited by the Ministry of Education in China to collaborate with preparations for the 2008 Summer Olympics. Both the College of Law and School of Business have also contributed to FIU's prestige, ranking among the top institutions in their respective fields in the country.
Since its founding in 1965, FIU has since been home to prominent cultural institutions such as the Frost Art and the Wolfsonian museums. The university is also known for its immense research funding and expenditure, as manifested in its International Hurricane Research Center (IHRC) which includes the laboratories for Coastal Research; Insurance, Financial and Economic Research; Wind Engineering Research; and Social Science Research.
Athletics play a large role in student life at FIU, with the Golden Panthers representing the university at intercollegiate events. The US Century Bank Arena, University Park Stadium, Aquatic Center, Tennis Complex, and the FIU Stadium serve as home venues for the Panthers.
Student to Faculty Ratio
26:1
FAMU is a public historically black institution located in Tallahassee, Florida. Most historically black colleges and universities (also known as HBCUs) were established after the civil war to provide newly freed African Americans with educational opportunities. As a land grant institution this school is one of the larger public institutions in the state of Florida. Approximately thirteen thousand students are enrolled yearly at FAMU.
A list of some of the more popular programs offered are:
Legal Professions And Studies
Business And Marketing Studies
Security And Protective Services
Health And Clinical Professions
Social Sciences
To be considered for admissions, students may be asked to fill out an application, write a personal statement, and submit school transcripts, which are then reviewed by the admissions committee. Most students admitted to FAMU have an SAT score in a range of 1280 to 1530, or an ACT score between 18 to 22. This school has an admissions rate of about 48% of which only 52% chose to attend. More information on admissions can be found at famu.edu.
Tuition & fees at FAMU vary for in-state and nonresidents. In-state tuition costs approximately $5,700 per year and out-of-state tuition costing $19,000 annually. Student housing is available for students and costs about $5,400 each year. Some students at FAMU may be eligible for financial aid, which is typically provided as scholarships, grants, and loans.
FAMU offers a variety of athletic programs overseen by the NCAA. Available sports offered may include but not limited to:
Baseball (NCAA Division I-AA)
Basketball (NCAA Division I-AA)
Track & Field (NCAA Division I-AA)
Football (NCAA Division I-AA)
Golf (NCAA Division I-AA)
Students who would like to see more about Florida Agricultural and Mechanical University can visit their website at http://www.famu.edu.
Student to Faculty Ratio
16:1
Florida Atlantic University (FAU) is a public research university located in Boca Raton, Florida on an 850 campus near the Atlantic Ocean. FAU has seven campuses and sites in all. FAU offers more than 170 academic degree programs at the undergraduate and graduate levels. Classified as a high research activity institution by the Carnegie Foundation for the Advancement of Teaching, research areas at FAU range from biomedicine to biotechnology and ocean engineering.
FAU receives high ranking for the diversity of its student body, representing all 50 states and more than 180 countries.
Many FAU academic programs receive high marks, including its business, accounting and nursing programs. The university established the first ocean engineering degree program in the United States in 1965, and conducts research for the U.S. Navy on security-related projects. The school's Biomedical and Marine Biotechnology Center, Harbor Branch Oceanographic Institute, and its Ocean Energy Technology Center are considered national "Centers of Excellence."
History
FAU was founded in 1964, with President Lyndon B. Johnson giving the dedication address, in which he challenged FAU to lead "...a new revolution in education in America." His words were meant to illustrate the character of Florida Atlantic University as a new type of institution of higher learning that was not exclusive to wealthy "ivy league" families, but making education accessible to everyone and anyone who might qualify.
The school came into existence thanks largely to the contributions and efforts of a banker named Thomas Fleming, Jr. The school lacked a location and funding for facilities, so he initiated two separate funding campaigns through an Endowment Corporation. The first was promoted with the public slogan "Boca U. in '62," and the second was promoted as "Open the Door in '64." The Endowment Corporation successfully raised nearly $300,000 for the establishment of the FAU. Today the Endowment Corporation is called the "FAU Foundation."
Academics
The academic calendar for Florida Atlantic University follows the semester format, with fall and spring semesters, and three shorter summer terms.
Colleges and Schools
Dorothy F. Schmidt College of Arts and Letters
College of Business
College for Design and Social Inquiry
College of Education
College of Engineering and Computer Science
The Graduate College
Harriet L. Wilkes Honors College
Charles E. Schmidt College of Medicine
Christine E. Lynn College of Nursing
Charles E. Schmidt College of Science
Student Life
Students at FAU can choose from hundreds or clubs, associations and organizations to become involved in, including fraternities and sororities, as well as internships, research projects and study abroad programs.
The Boca Raton campus (main campus) of FAU provides many facilities and support services for students. Its Performing Arts Auditorium hosts many live performances by visiting performers that include rock concerts and the Florida Philharmonic Orchestra. Residential housing is available, and there are two cafeterias on campus. The athletics department on campus offers excellent recreation facilities that are available to all students, including tennis courts and an aquatic center.
The campus also boasts a large library, as well as computer labs and study areas, a media center, and student union, among other amenities.
Athletics
The FAU "Owls" athletic teams compete in 18 intercollegiate sports, and have had 21 conference championships. Sports at FAU include:
Men's Sports:
Baseball
Basketball
Football
Golf
Soccer
Swimming and Diving
Tennis
Women's Sports:
Basketball
Cheer
Cross Country
Dance
Soccer
Softball
Swimming and Diving
Tennis
Track
Volleyball
Satellite Campuses
In addition to its main campus in Boca Raton, Florida Atlantic University has several satellite campuses and learning sites in Florida:
FAU Dania Beach Campus
FAU Davie Campus
FAU Fort Lauderdale Campus
Harbor Branch
FAU - John D. MacArthur Campus at Jupiter (FAU Jupiter)
FAU Treasure Coast Campus
Community Life
FAU believes in civic engagement, and there are many programs that connect the FAU campus and its students to community businesses, government, non-profits and more.
Student to Faculty Ratio
21:1
UWF is a public institution located in Pensacola, FL and provides a large number of degree programs for students. UWF has an annual student enrollment of about twelve thousand.
A list of some of the more popular programs offered are:
Liberal Arts And Sciences
Communications And Journalism
Psychology
Education
Recreation And Fitness Studies
The admissions process will include the submission of an application, school records, and test scores, which are then evaluated by the admissions committee. Students may provide either the SAT or ACT exam scores to be considered for admissions to The University of West Florida. A score in a range of 1400 to 1700 on the SAT, or 21 to 26 for the ACT is usually submitted among accepted students. This school accepts around 70 percent of applicants. Of those applicants admitted, around 36 percent of students attended the school. More information on admissions can be found at uwf.edu.
The cost of undergraduate tuition is different for in-state and out-of-state residents. In-state residents pay around $5,600, while out-of-state residents pay $20,000 for the year. Housing may be available for those who wish to live on-campus at an estimated cost of $5,000 per year. This school may offer financial aid for students that are eligible as loans, grants, scholarships and work study programs.
Athletic programs are available at UWF through the NCAA, allowing students to compete in intercollegiate sports. Sports available may include the following:
Baseball (NCAA Division II)
Basketball (NCAA Division II)
Golf (NCAA Division II)
Soccer (NCAA Division II)
Students may visit the school's http://uwf.edu to view additional information.
Student to Faculty Ratio
21:1
About
Abraham Baldwin Agricultural College, located in Tifton, Georgia, was founded in 1908 and was originally known as Second District A&M. The school went through several more name changes in subsequent years, including South Georgia A&M College in 1924, Georgia State College for Men in 1929, and finally Abraham Baldwin Agricultural College in 1933 when the school became part of the newly formed University of System of Georgia. The school is named after Abraham Baldwin one of the original signers of the US Constitution fro Georgia and the first president of the University of Georgia.
Academics
Abraham Baldwin Agricultural College was originally an associate degree granting institution but has expanded its role to provide bachelor degrees in studies to relating agriculture and business.The school still offers a large number of associate level programs that allow students to pursue transfer opportunities or career related education as part of the services offered by the school. Career programs allow students to receive an education in a high demand field and take between one and two years to complete.

Programs offered include:
Admissions and Financial Aid
Individuals interested in enrollment at ABAC will have separate requirements for admission based on the course of study pursued and whether it is a bachelor's or associate's program. Individuals will supply an application, transcripts and test scores (if available) and must pay all associated fees. Participation in orientation and a meeting with a counselor is encouraged. Financial aid is available in the form of loans, grants and scholarships and are awarded based on need as determined by the information provided by the student in the Free Application for Federal Student Aid (FAFSA).
Student to Faculty Ratio
18:1
Best Florida Public School Degrees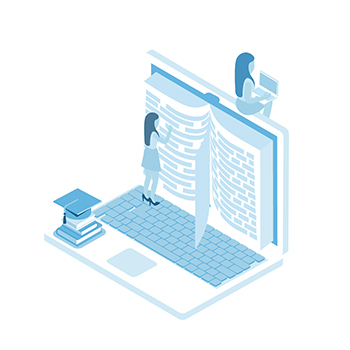 Public universities in Florida offer a variety of degree programs, providing ample opportunities for college-bound students to explore. A full array of certificate programs is coupled with graduate and undergraduate degree programs of all kinds. Professional degrees offered by top ranked public colleges in Florida include medical degrees, veterinarian programs, law degrees, nursing programs, and pharmacy programs to name a few. Graduate and undergraduate students may be inclined to follow a traditional path of study in business, teaching, psychology, or engineering or a less traditional path. Examples of regionally specific degrees that students may naturally gravitate towards include the study of gerontology, marine biology, public health, dialysis, oncology, environmental biology, tourism, solar energy technology, or water resource science.
Online Florida Colleges & Degrees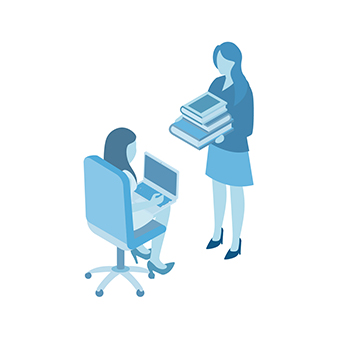 Students looking to matriculate with a Florida-based public college now have more choices than ever. In addition to having the ability to select a college and an area of study, students now may be given the opportunity to study remotely. Distance learning, as its called in academia, provides a greater degree of flexibility and autonomy versus a traditional classroom-based program. The net result is an online degree conferred by a top-tier higher education institution that is highly regarded by employers across the country. For additional information on distance learning programs and public schools in the state of Florida, simply check out the list of schools on this portal.
-2
The 16 schools listed below are part of the -2 system. By following the links below, you can view each school's profile in detail.
| Institution Name | Information |
| --- | --- |
| Broward College in Cocoa, FL | info |
| Carlos Albizu University - Miami Campus in Fort Lauderdale, FL | info |
| Edward Waters College in Fort Myers, FL | info |
| Flagler College - St Augustine in Jacksonville, FL | info |
| Florida Christian College in Ocala, FL | info |
| Florida Memorial University in Key West, FL | info |
| Hillsborough Community College in Panama City, FL | info |
| Pasco - Hernando Community College in Lake Worth, FL | info |
| Pensacola State College in New Port Richey, FL | info |
| South Florida State College in Palatka, FL | info |
| South University - West Palm Beach in Daytona Beach, FL | info |
| Talmudic College of Florida in Tallahassee, FL | info |
| University of Miami in Miami, FL | info |
| University of North Florida in Madison, FL | info |
| University of South Florida in Avon Park, FL | info |
| Warner University in Orlando, FL | info |
State University System of Florida
The 9 schools listed below are part of the State University System of Florida. By following the links below, you can view each school's profile in detail.
Notes: Tuition & fee amounts are for both Florida in-state residents and out of state students, unless noted otherwise. The tuition information displayed is an estimate, which we calculated based on historical data and should be solely used for informational purposes only. Please contact the respective school for information about the current school year.
Source: IPEDS Survey 2012-2020: Data obtained from the US Dept. of Education's Integrated Postsecondary Education Data System (IPEDS). Data may vary depending on school and academic year.