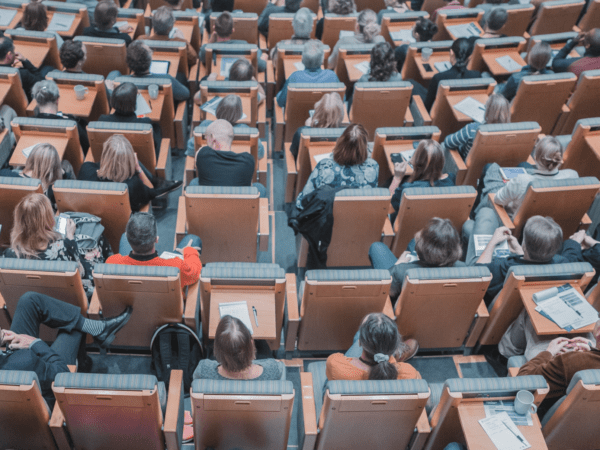 What is Graduate School?
Graduate school is an advance study of a trade, profession, and/or academic discipline. Historically, a graduate school has been associated with an academic endeavor. Meaning students would focus on creating original works of research in a defined area of interest. Today, graduate students can also elect to pursue an advanced professional degree. Graduate schools that offer a professional degree pathway help students develop knowledge and skills associated with a specific profession. The third graduate degree is a hybrid of academic and professional degrees where students publish research while learning skills for a specific profession.
Types of Graduate Degrees
Graduate degrees may be available in virtually any subject in one of three levels. The common levels of grad degrees include doctorate, master, and specialist. Degree pathways and curricular design will vary by university along with the requirements and program length. A summary of each graduate degree is listed below to assist students in understanding various pathways.
Doctorate Degree: A doctoral degree is the highest graduate degree offered by colleges and universities. As such, the doctorate degree is commonly referred to as a terminal degree in the world of academia. Generally, a doctoral degree program requires students to create new works via independent research projects. If a dissertation is required by the university, a doctoral degree can take students five to seven years to complete.
Specialist Degree: Specialist degrees are typically not stand-alone degree programs. Alternatively, a specialist degree will often be earned in conjunction with a masters degree. These degree programs will require students to perform additional research, pass specific classes, and/or garner internship experience from an approved organization. A specialist degree may help students prepare for licensure or professional certification.
Masters Degree: A masters degree is a widely popular degree type that can be found for a wide array of subjects and learning domains. Master degrees may be a terminal degree for a profession or naturally lead to a doctorate degree depending on the subject. A student studying full-time can typically earn a masters degree in two years.
Graduate versus Undergraduate Degrees
A graduate degree will generally be a more concentrated degree with higher expectations compared to undergraduate degree. In other words, a graduate degree program will have minimal coursework outside a students core area of emphasis. Both the quantity and quality of academic work is higher at the graduate degree level.
Most graduate degrees also entail a set of salient features that further distinguish them from undergraduate programs. The five criteria of graduate programs include:
A heightened degree of student interaction in a smaller class
Rigorous analysis of your work by both peers and professors
Focused coursework within a defined domain or academic discipline with little to no electives
Original research within an approved topic is often a requirement
Garnering valuable work experience through research, teaching, and/or internships
Graduate Schools Near Me
While many public universities and private colleges offer graduate degrees, we have culled a list of graduate schools below. Schools are organized in alphabetical order to help you find programs in descending order. You may also elect to search for online graduate degrees or campus-based graduate schools by using our proprietary search platform. The result of either type of search will provide students a clustering of applicable graduate schools. To obtain information from any number of schools, simply request information from them via our portal and begin your search for the best graduate school for you.