Get Your Degree!
Get information on Private programs from our featured schools.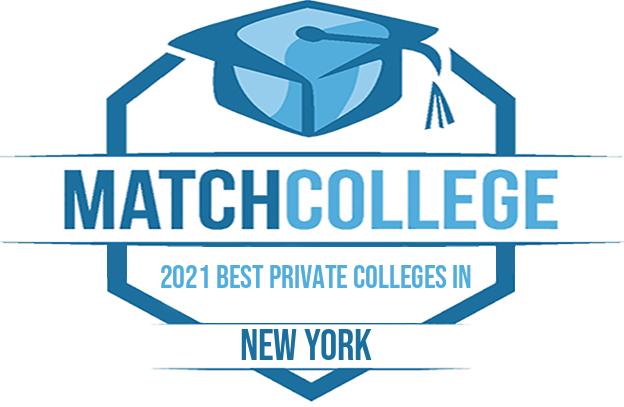 New York is the fourth largest state in America by population yet is the 27thranked state by land mass. The state of New York is home to over 500 universities and colleges and is known by many as the Empire State. Private schools in NY are amazingly diverse and rich in history providing students a level of academic excellence rarely found elsewhere. Private colleges and private universities are higher education institutions that do not accept state funds. As a result, they rely upon corporate donations, internal operations, grants, tuition, and alumni donations to operate their schools.
2021 Best Private Colleges in New York
Top Private Colleges in New York State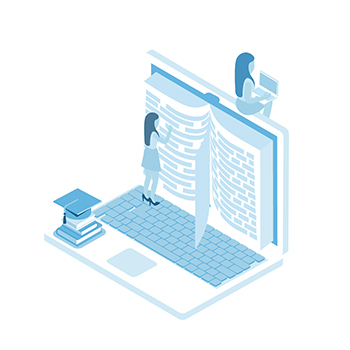 Top ranked private colleges in New York include household names such as University of Rochester, Syracuse University, St. Johns University, Rochester Institute of Technology, New York University, Fordham University, Hofstra University, Columbia University, and Cornell University. Nationally ranked by MatchCollege consistently for years, these schools set the bar for academic excellence that is steeped in tradition and innovation.
Popular Degree Programs at Private Colleges in New York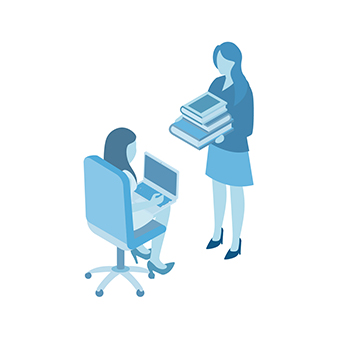 The vast number of private universities in New York translates to a myriad number of educational opportunities for undergraduate and graduate students. You can choose to study at a school that provides a broad curriculum or a specialty school depending on what makes the most sense for you. Specialty schools provide students with industry-specific knowledge to help achieve mastery and competence within a given field. Examples of specialty programs include:fashion design,photojournalism,gerontology,bacteriology,aeronautical engineering,computer science,mental health nurse, anddance. Schools offering a broad curriculum will offer students the ability to earn a degree in tracks such asbusiness,criminal justice,art,public policy, andhistoryto name a few.
Finding a Private College in New York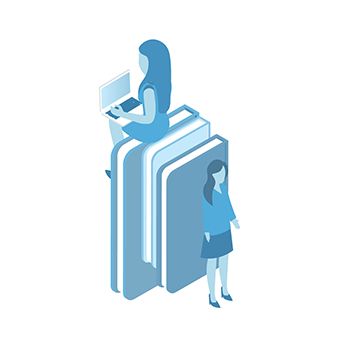 The span of choices may seem dizzying, but MatchCollege continues to help millions of students every year gather information from the best colleges so you can make a great decision. Take the time to read our eBooks on collegeadmissionsand getting into your top collegechoiceto help lay a foundation for your academic process. Detail out your strengths, preferences, goals, and educational interests in advance to help make the most of your time. Stay focused, organized, and keep your eyes forward to maximize your talents and skills for a better future.
List of Large 4-Year Private Universities in New York
There are 22 large private universities in our database for New York. Follow the links below to get more details about each school.
Large Universities with Research Facilities or Faculty
The universities listed below offer many diverse academic programs, have a large student body, and usually have research facilities or faculty involved with research. These schools very often have graduate and professional programs as well.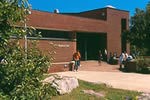 Visit the website for Adirondack Community College at sunyacc.edu
Program Details
5,000 to 9,999 Undergraduate Students Enrolled
Estimated tuition & fees: $6,000 per year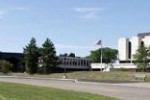 Program Details
More Than 20,000 Undergraduate Students Enrolled
Estimated tuition & fees: $6,000 per year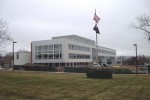 Program Details
Less Than 1,000 Undergraduate Students Enrolled
Estimated tuition & fees: $6,000 per year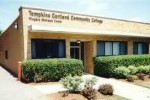 Program Details
1,000 to 4,999 Undergraduate Students Enrolled
Estimated tuition & fees: $7,000 per year
Large Primarily Academic Universities
Each university listed below offers a diverse set of degrees and programs, unlike the research universities listed above, these schools contain little to no research activity on campus and are primarily academic.
Small to Medium Sized 4-Year Universities
The 4-year schools listed below have a small to medium sized student body and may offer a wide range of associate and bachelor's degrees. Get more information about each school by clicking the links below.
4-Year Colleges with a Special Focus on an Area of Study
The schools below are grouped by their special area of focus. To learn about admissions, tuition & fees, programs offered, and more click on the school names below.
Medical Schools and Medical Centers
Theological Seminaries, Bible Colleges, and Other Faith-Related Institutions
Special-Focus Institutions
Schools of Law
Health Professions Schools
Schools of Business and Management
Schools of Art, Music, and Design
Schools of Engineering
Notes: Tuition & fee amounts are for both New York in-state residents and out of state students, unless noted otherwise. The tuition information displayed is an estimate, which we calculated based on historical data and should be solely used for informational purposes only. Please contact the respective school for information about the current school year.
Source: IPEDS Survey 2012-2020: Data obtained from the US Dept. of Education's Integrated Postsecondary Education Data System (IPEDS). Data may vary depending on school and academic year.