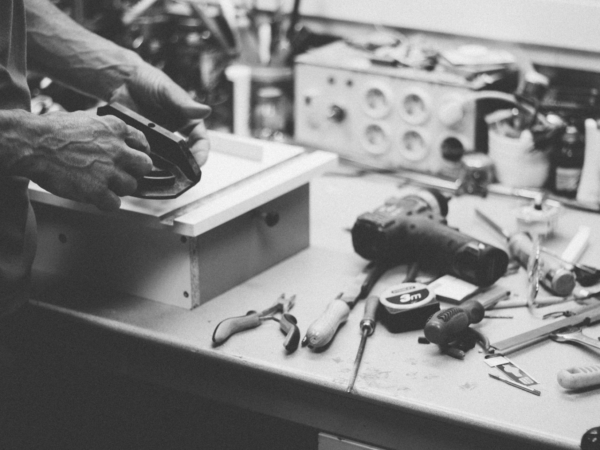 What is a Trade School?
A trade school is a postsecondary institution that combines career-specific training with general education curriculum. Trade schools are often used interchangeably with career college, technical colleges, vocational school, vocational college, trade college, technical schools, and technical institutes. Most degree programs at a trade school can be completed within two years with some lasting up to four-years to complete. Similarly, a technical high school melds a career-oriented focus with core curriculum to help graduates step directly into a specific trade.
Trade School
A trade school is designed to teach the science behind an occupation. They work to provide students with specialized training in a targeted field of study, profession, or trade. Conversely, a traditional AA degree may take the same amount of time to complete carries a different focus. An AA is focused on providing a broad educational foundation for students versus the targeted approach of a trade school. Students earning an AA from a community college will typically seek to go on to earn a bachelors degree or masters degree at an accredited college or university.
Trade colleges can last up to four-years but will typically be one to two-year programs. Students graduating from a technical college can expect to earn a degree, certificate, or diploma. An associate degree can be conferred in various forms depending on the curricular design. Common degrees you will see include an Associate of Arts, Associate of Applied Science, or Associate of Science.
Trade School Specializations
Specialized training can include traditional trades such as construction to non-traditional trades like computer systems. Although not intended to be all-encompassing, the following list of trades can be used as a proxy to help you understand some options offered by trade colleges and trade schools:
Difference Between a Trade School and Community College?
While degree programs may overlap at a community college and trade school, a community college will typically require students to complete core classes prior to moving into an area of concentration. The vocational programs at a community college leverage shared credits in areas such as English composition or math. Additionally, they will typically require students to take core classes unrelated to a vocation or trade such as art history or biology.
Technical colleges, on the other hand, will generally require students to take classes related to their major during their first term. Trade schools provide hands-on learning opportunities coupled with internships to garner first-hand, relevant work experience while in school. Another expected feature of a trade school is a robust career and job placement service division to help students transition from school to work. It is common for a vocational college or trade school to partner with local and regional corporations, trade unions, and professional entities to better understand their employment needs.
Technical Schools Near Me
The list of colleges below represents a cross-section of trade schools and technical colleges found in the MatchCollege universe. Each college profile page includes information about the school, financial aid trends, tuition, degree programs, and much more to help you find the best college for you.
Alternatively, students looking for trade schools can utilize our matching technology. A quick search via our online search tools or campus-based programs can provide a list of matches given your unique criteria. Get matched today and being your quest to find the perfect trade school for you.